1.September 2015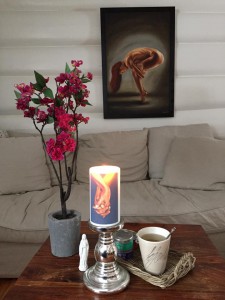 Here's a little update of what is happening and where you will find me the next few months.
I will host a Pumpkin carving workshop at my art studio same as last year. the date is Thursday 29.October.
7.-8.November you will find me at our big local Christmas Fair; Rindalsmessa. This has become a tradition of mine.
Sunday 29.November I will for the first time take part at the Christmas Market in Surnadal.
And Sunday 6.December at the Christmas Market at Øratorget in Sunndal.
I will bring both my art and my merchandise to all of these places.
I will also keep my art studio, Dalalåven Atelier open some evenings every week, and be open at weekends (when I am not at some fair og market or other) in December. I will post more information about this later.