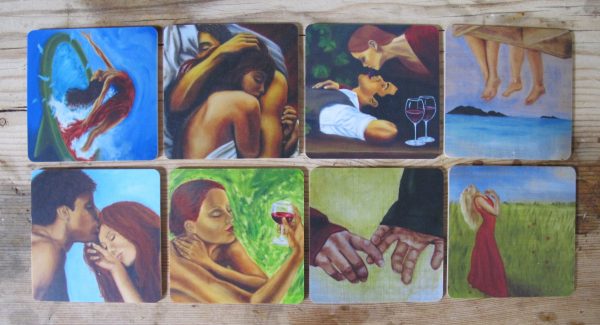 Sunday 20th September 2015
It's always exciting to launch new products, so I am happy to tell you that I just have approved the test prints of 4 new coasters!
I am not quite sure when the new coasters will be ready and arrive, – but I will add them to the web shop here as soon as they do.
As you may know I already have 4 coasters in my series of merchandise, – so now customers will have 8 motifs to choose from. You will then be able to buy either 4 or 8, – but choose freely which motifs you want.
As you can see from these photos the back has also been given a new and improved design.
I have plans for more new merchandise, and will keep you updated as soon as I have something to tell!