9.may 2014
I am currently launching some new merchandise, – and I am very excited about it all!
I am now waiting to receive my first delivery of Inga Dalsegg Art Cards, – you can see the motifs here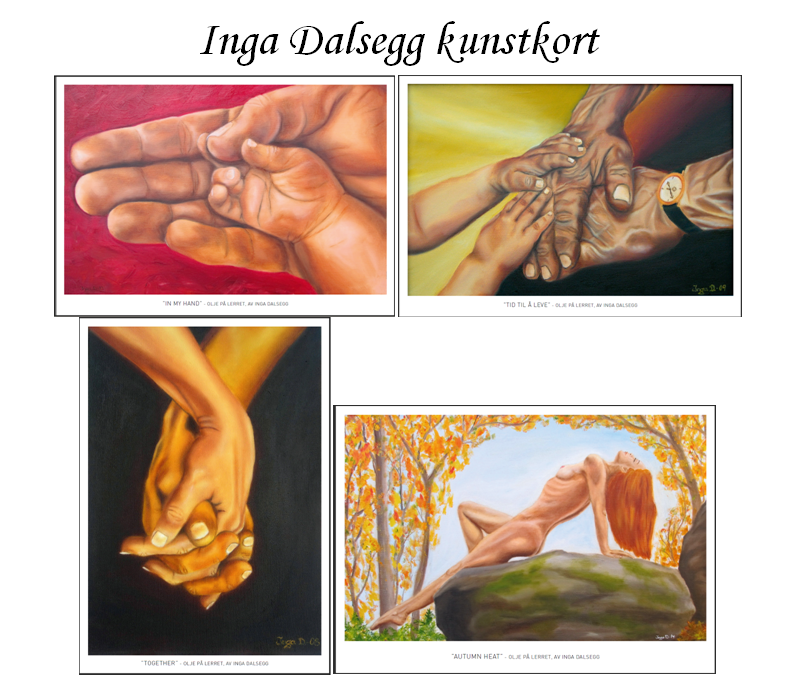 In addition I have just proofread and checked the Inga Dalsegg Art calendar for 2015, and approved the testprinting of 3 new motifs for my collection of Art candles.
All of these products can be bought directly from me, and they will be added to the Order Form here on my web site as soon as all the goods have arrived here.
I will post photos of the new Art candles and the Art calendar for 2015 soon!