I have a fair share of functions, courses, lectures, anniversaries, birthdays, companies, hen and stag parties and various other events here at Dalalåven Atelier throughout the year.
As long as the weather permits it, I like to roll out my red carpet! (I am of the opinion that there should be more red carpet events also in rural Norway)
If you are interested in an event here, just contact me to discuss the possibilities!
I hold classes in various painting and drawing techniques. With or without nude model.
I also have pumpkin carving workshops every autumn, and have done pumpkin carving on tv several times, both on NRK and TV2.
The possibilities are many, you can come to me at Dalalåven Atelier or I can travel to you.
The courses I have held range from 2-3 hours to 9 days.
Some people want an evening of drawing a nude model, others want to learn to draw portraits or paint with oil paint.
I have a large variety of customers, everything from a hen party who wants to draw a nude model, to large businesses that wishes to offer something different for their customers, hotels that want activities for their guests, youngsters who wants to improve their drawing or painting skills, or adults wanting to learn more to develop their hobby.
I am happy to open Dalalåven Atelier for groups. Some want to come to see my art and maybe buy art merchandise in my shop. Others want to combine a visit with a lecture/ having me talk a bit about my art.
I have had visits from companies, study trips from universities, groups of friends, art associations, choirs, Rotary, retirement associations, class reunions, etc.
In addition, I have had groups who book some time here as part of a birthday party or anniversary, as part of their evening out.
Contact me for more information on availability and prices if this sound interesting for you!
For those interested in pumpkin carving, you can see an instructional video I made in collaboration with NRK here:
http://www.nrk.no/video/PS*129526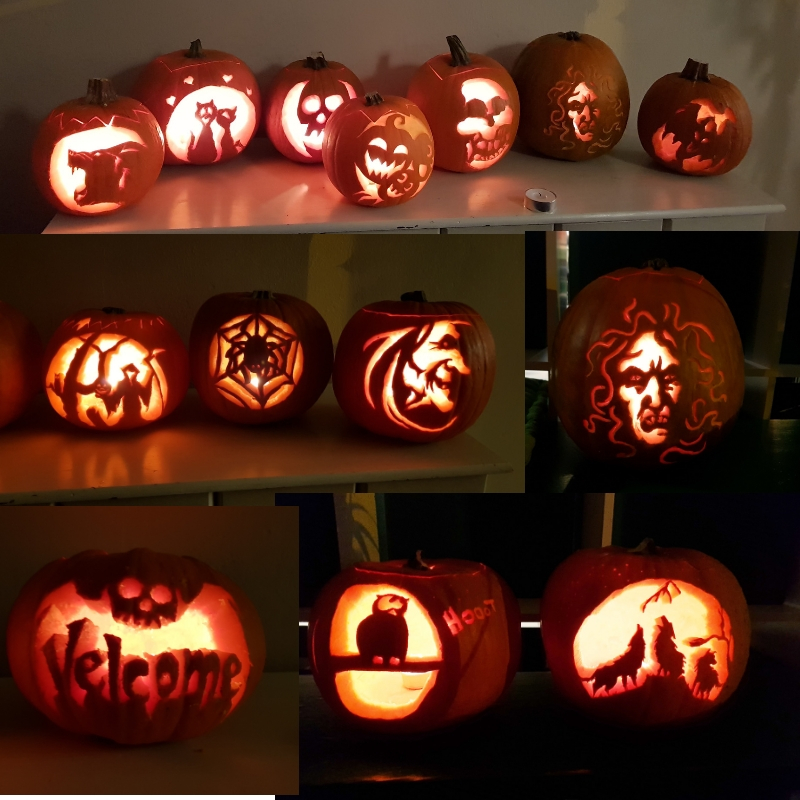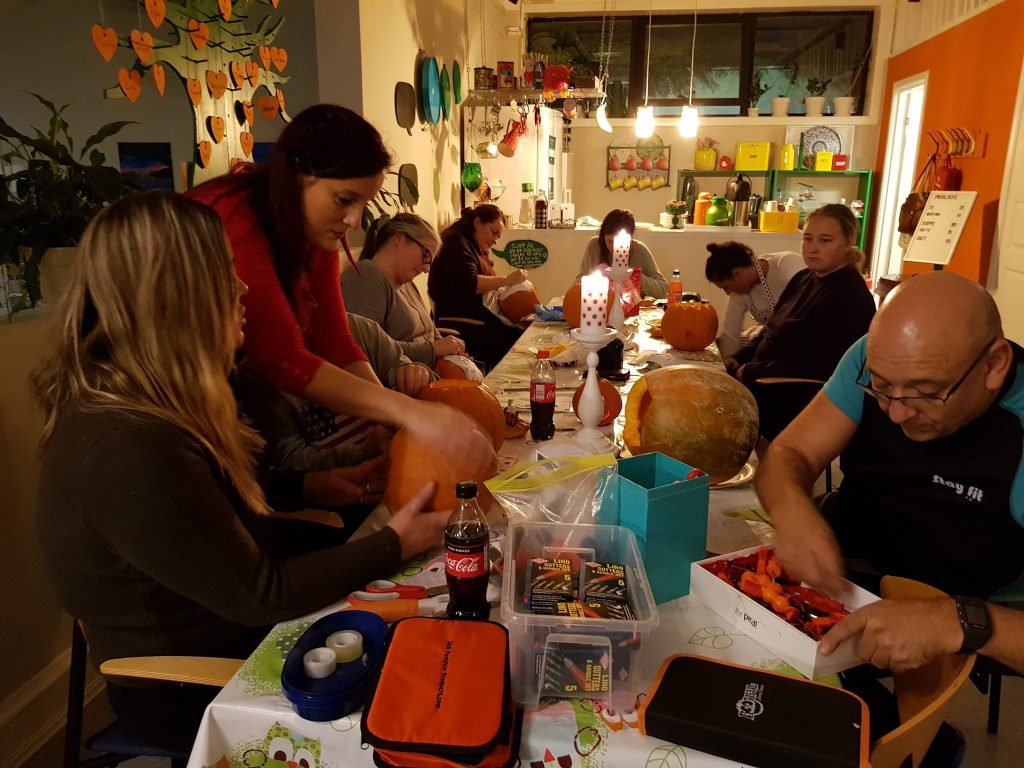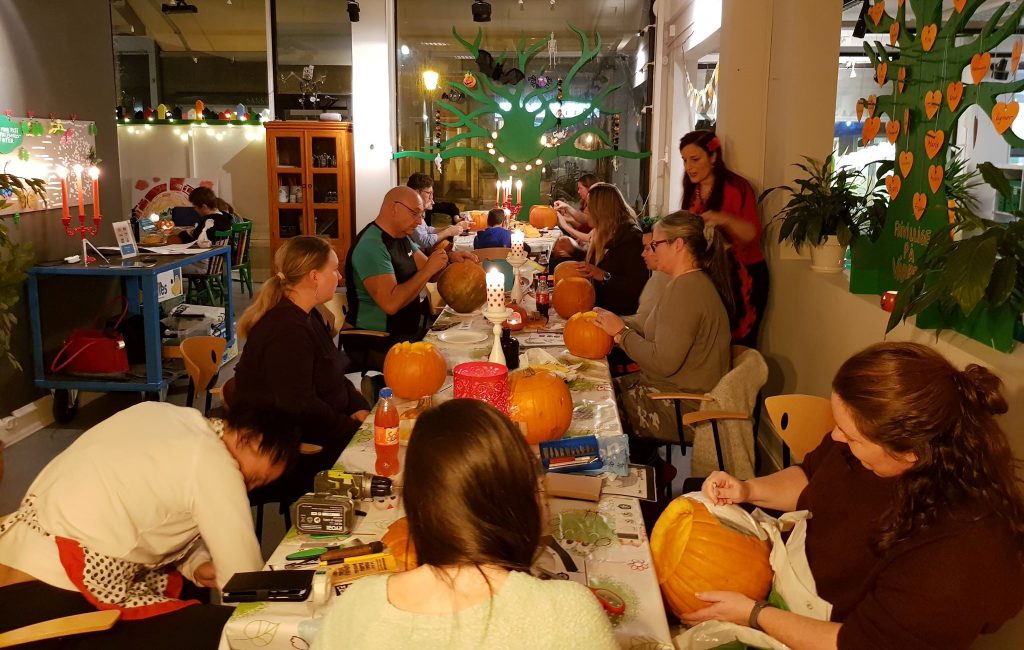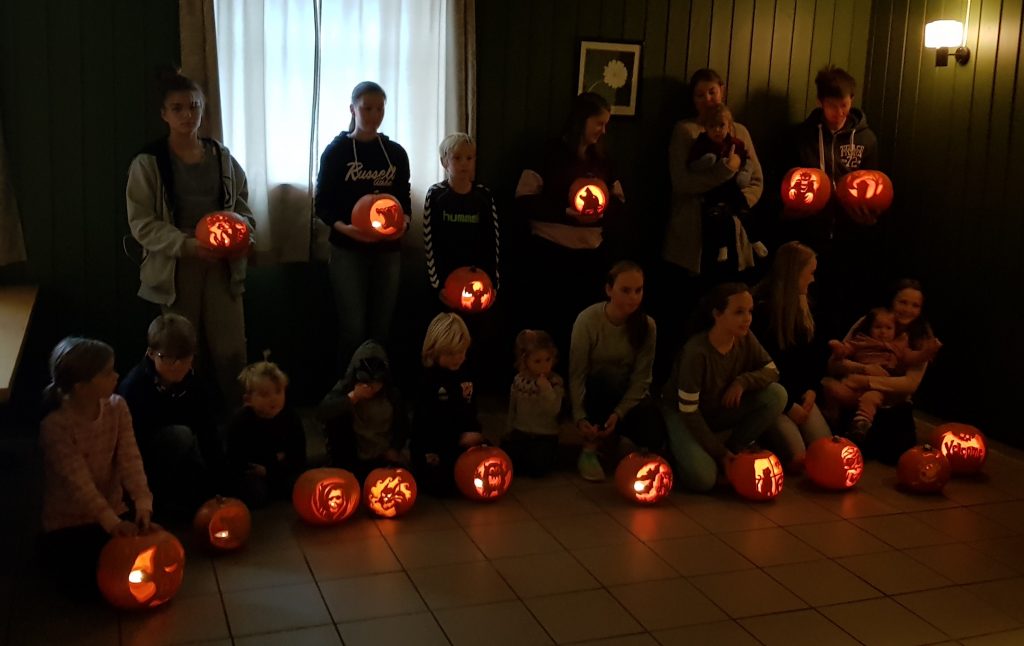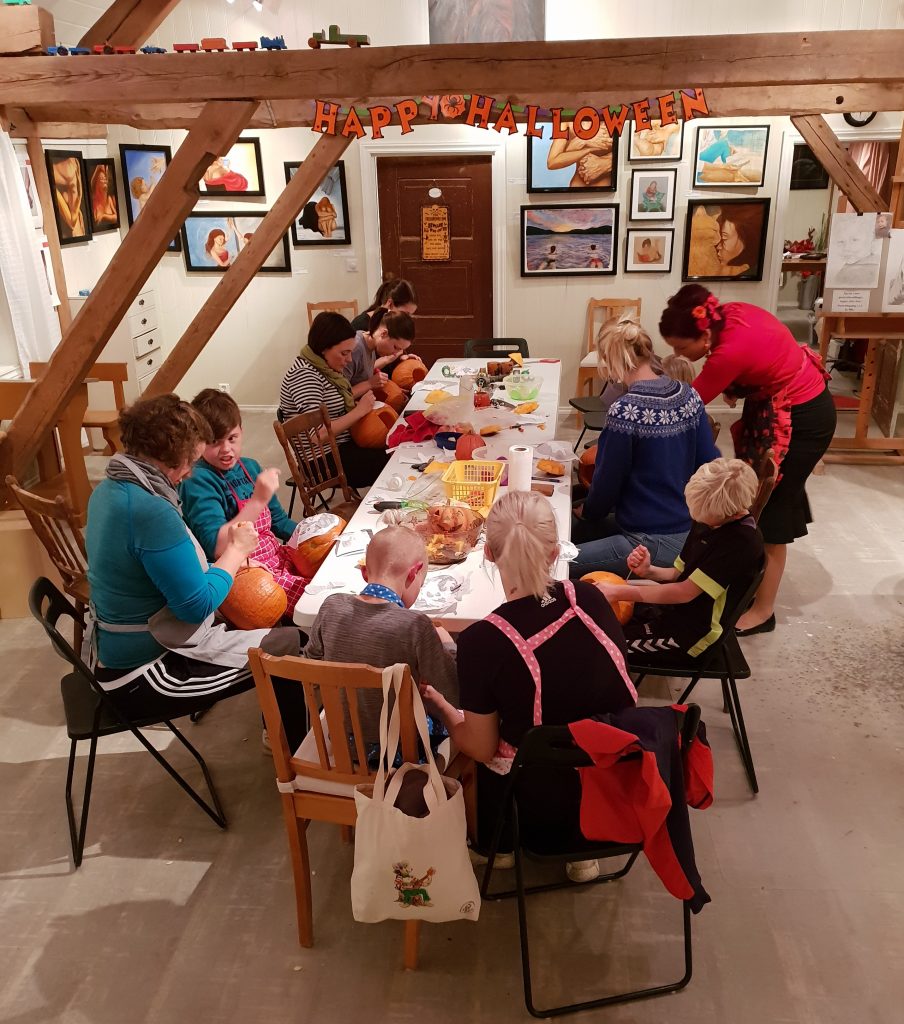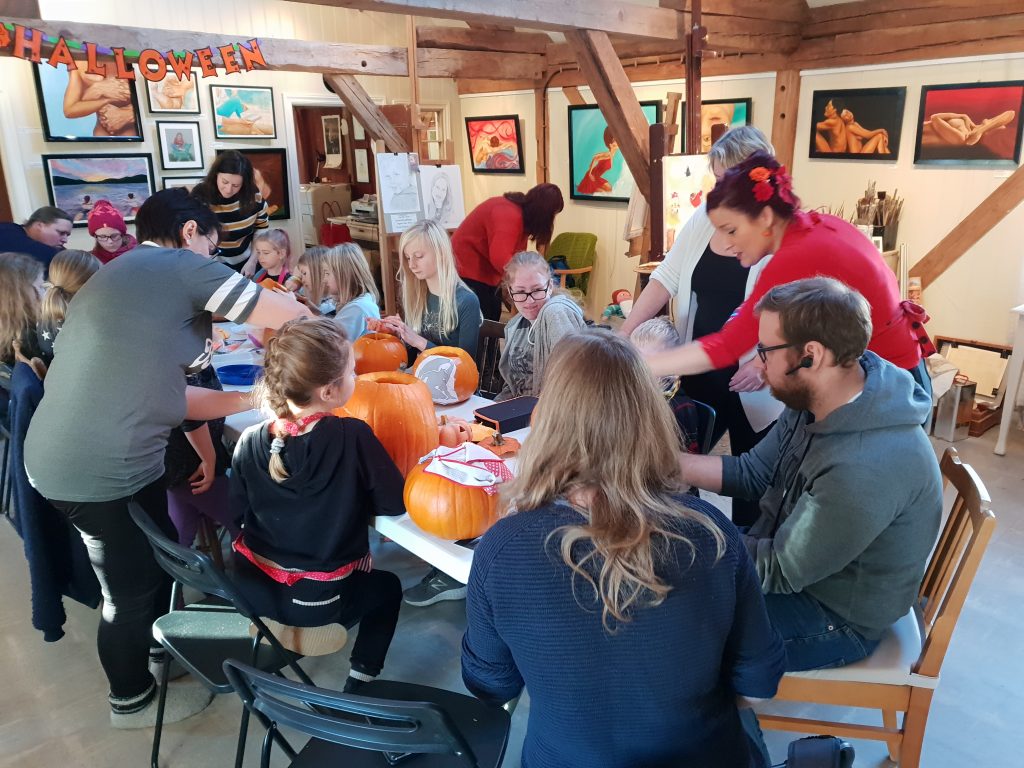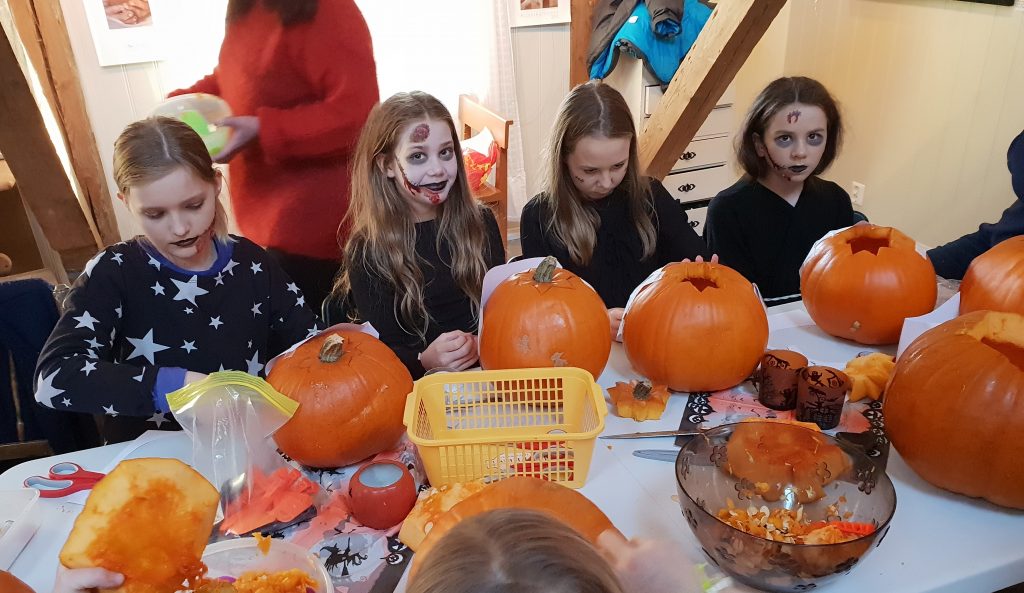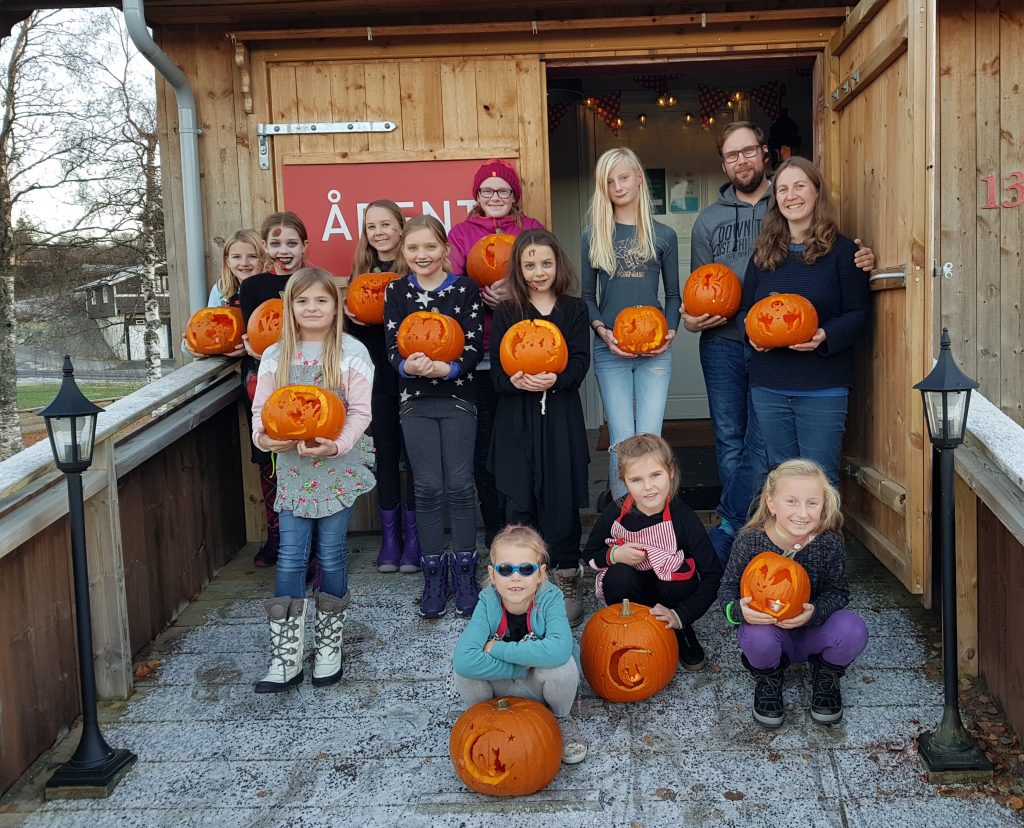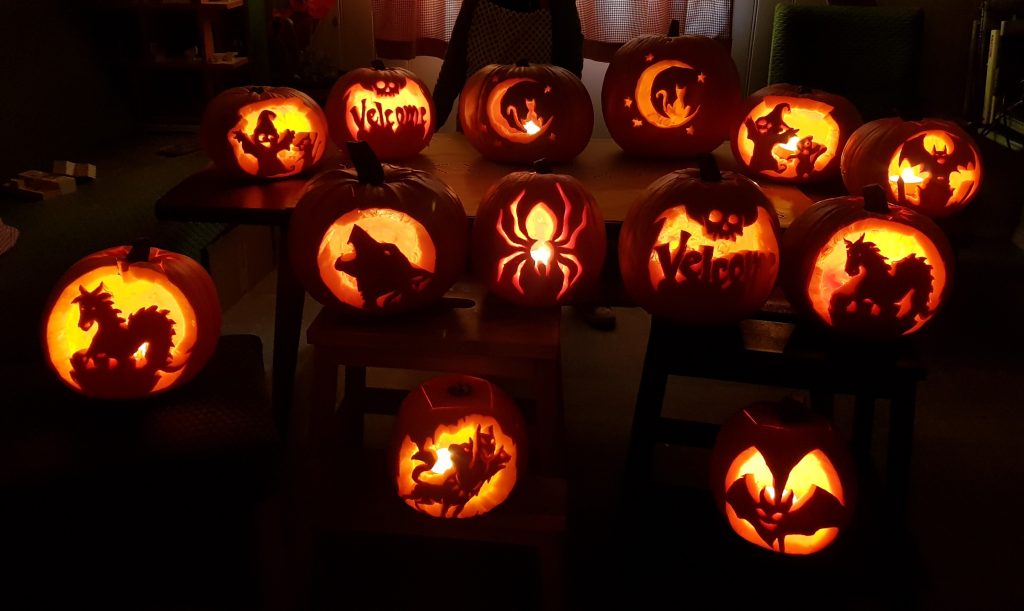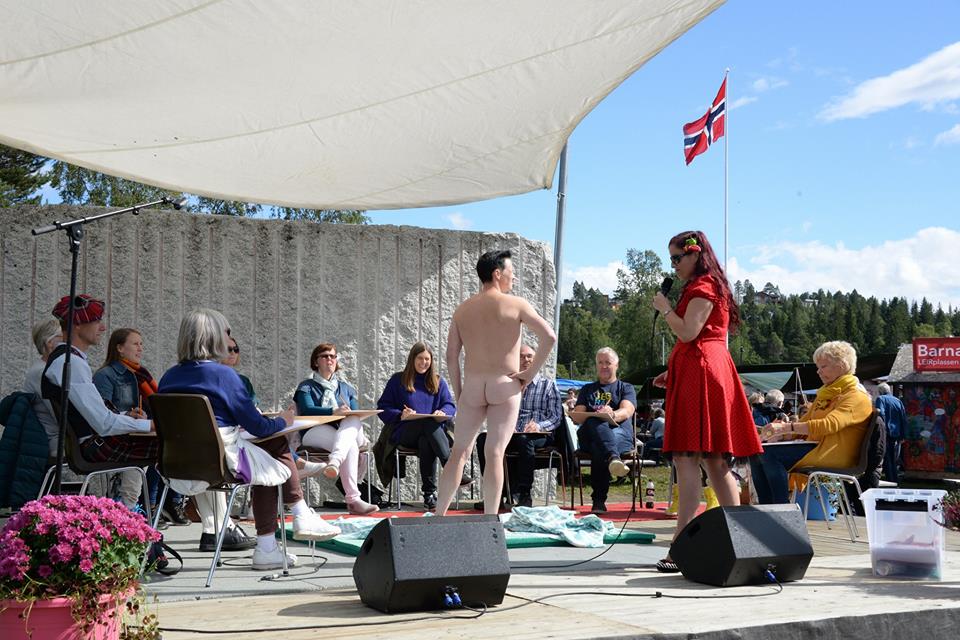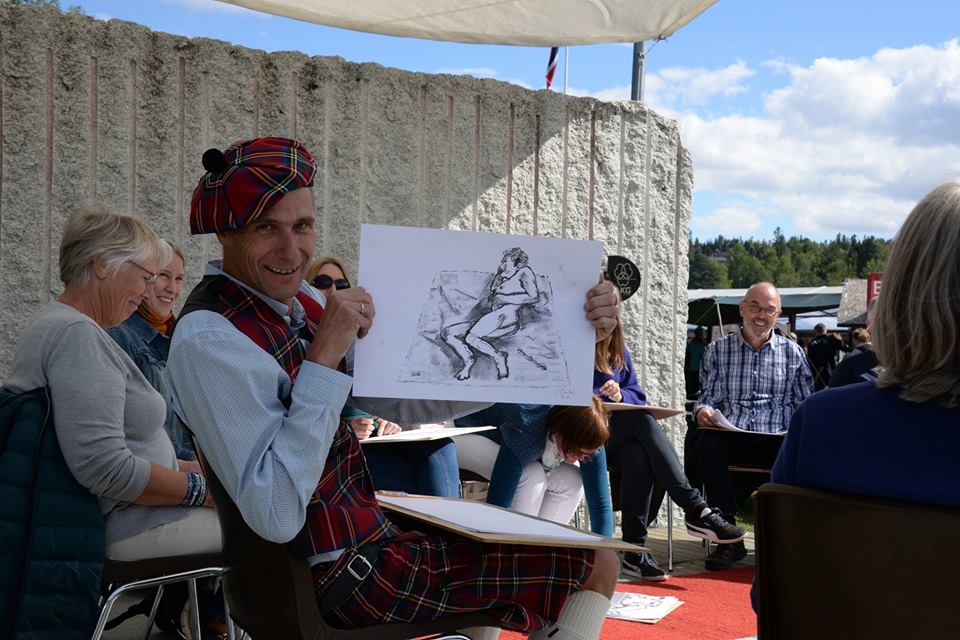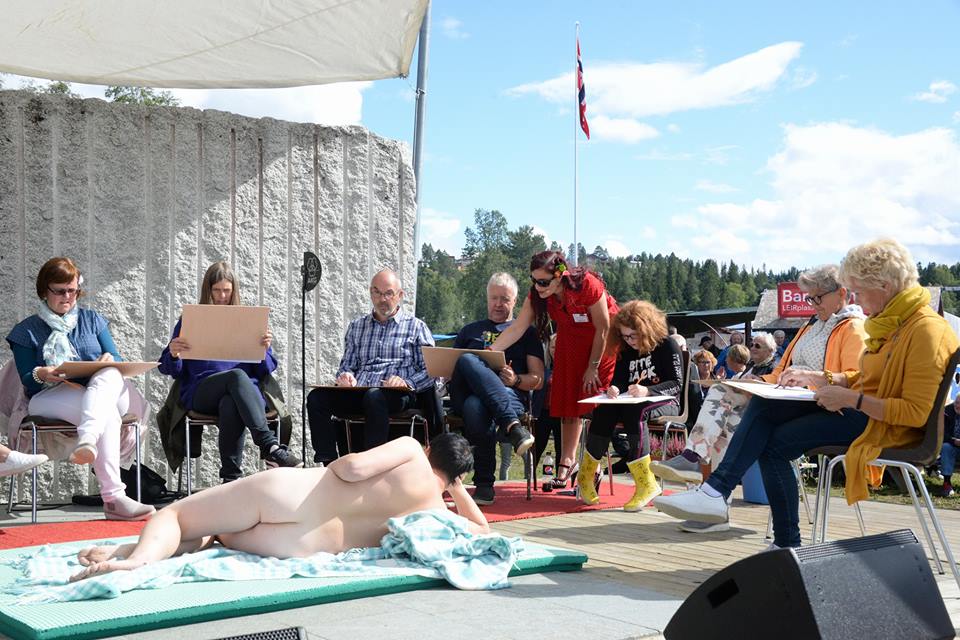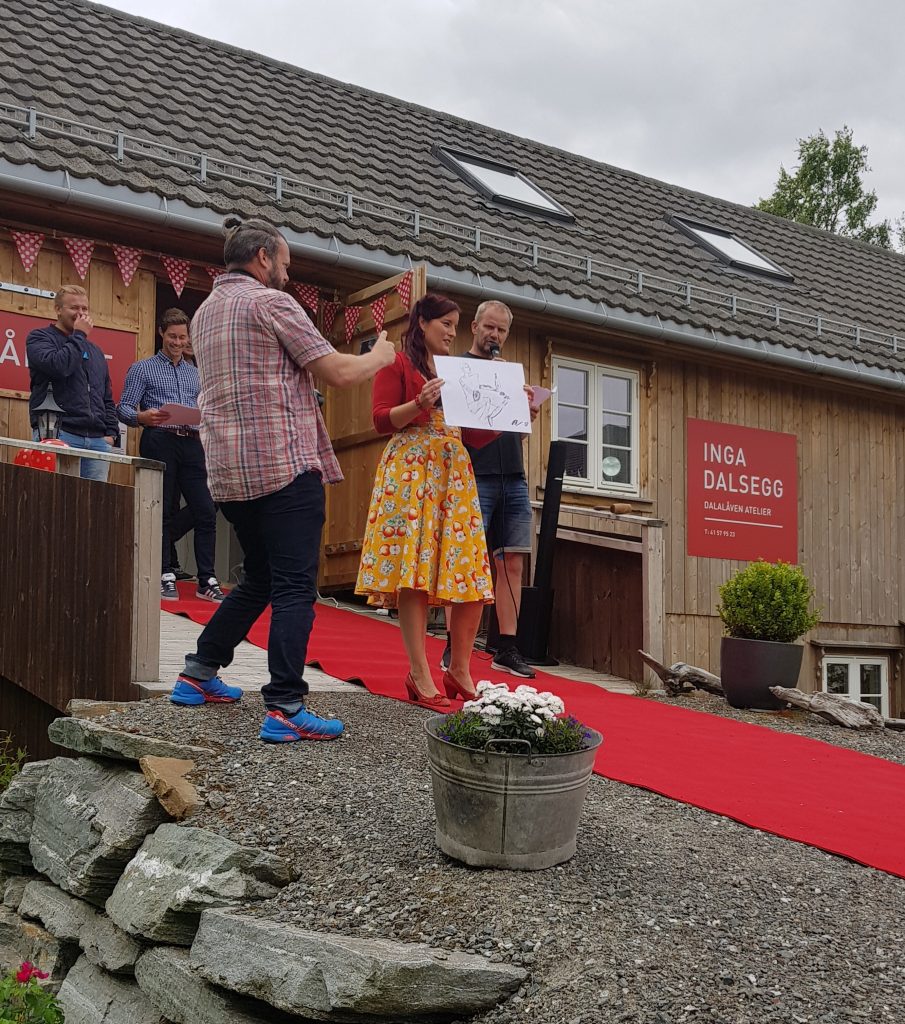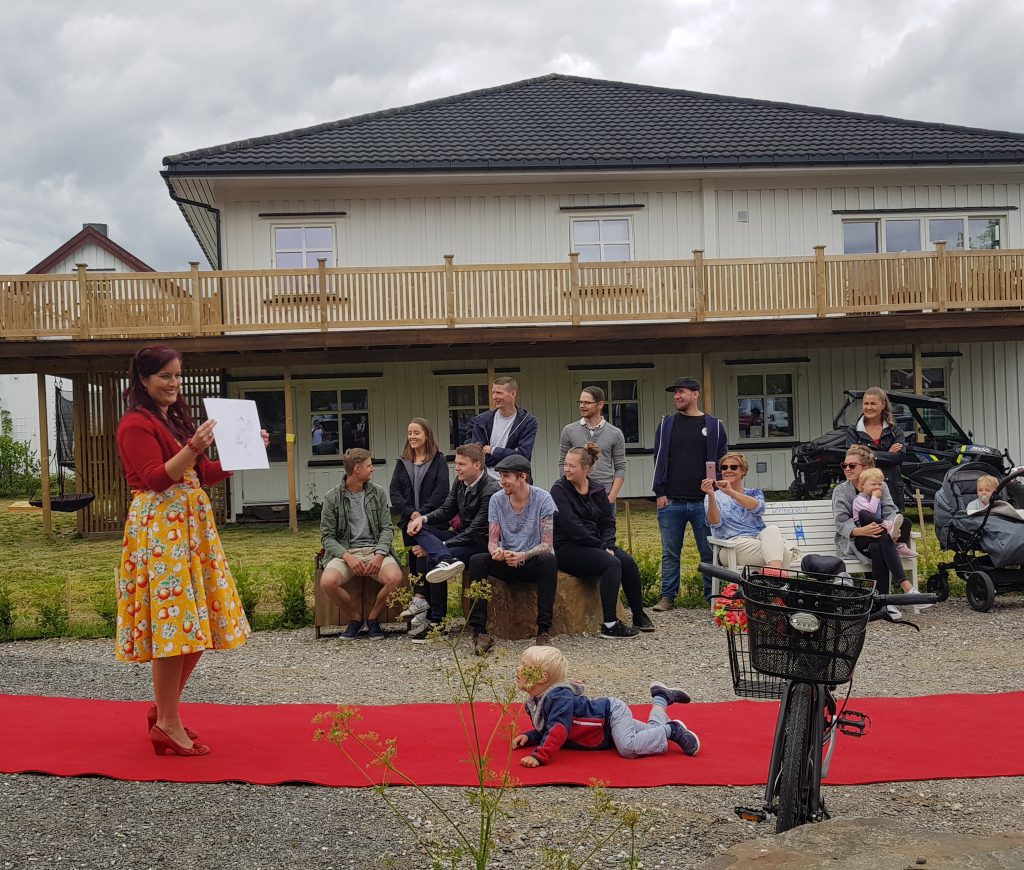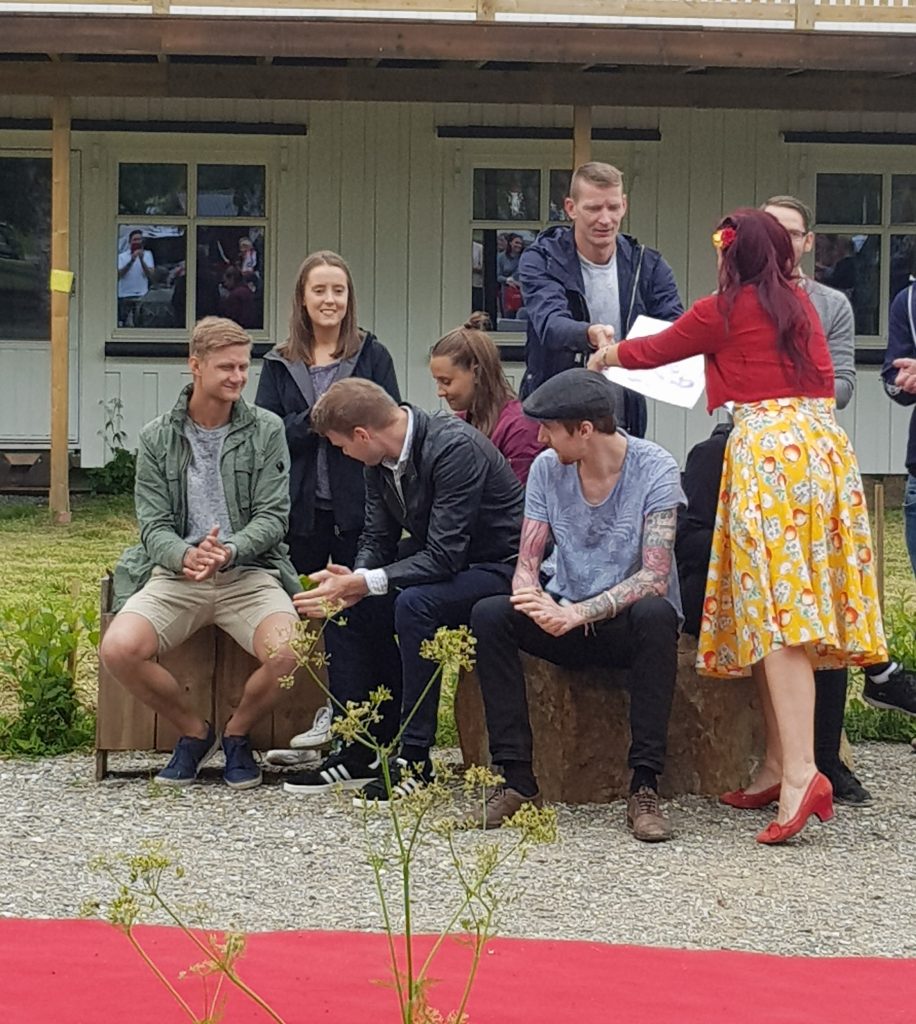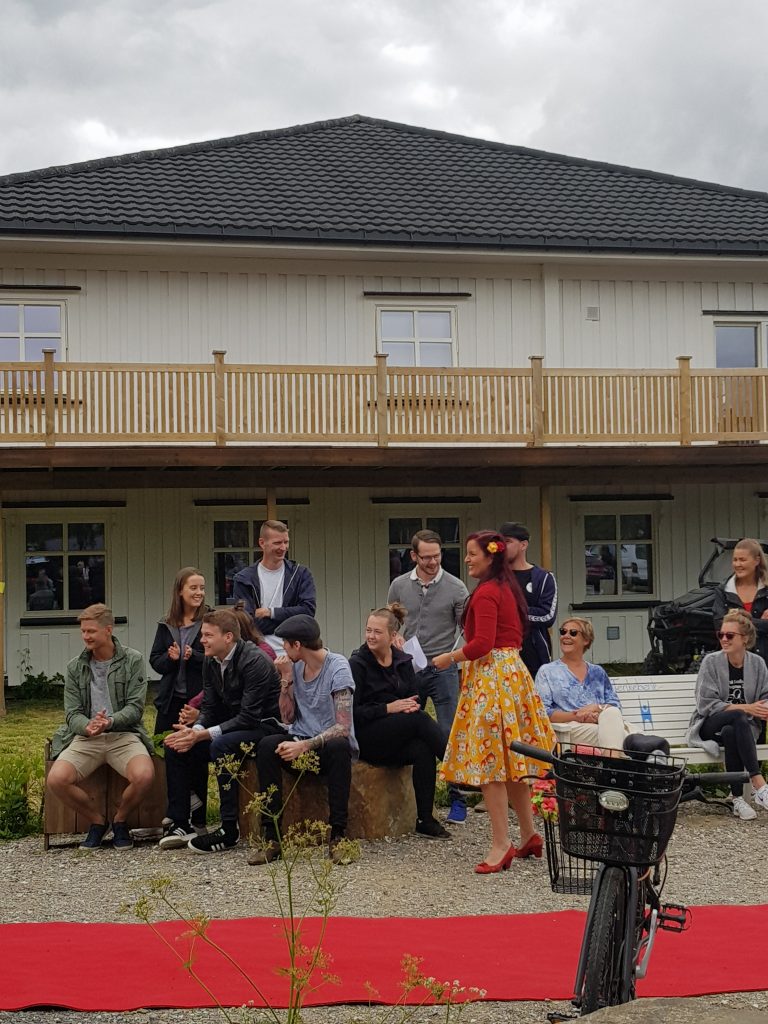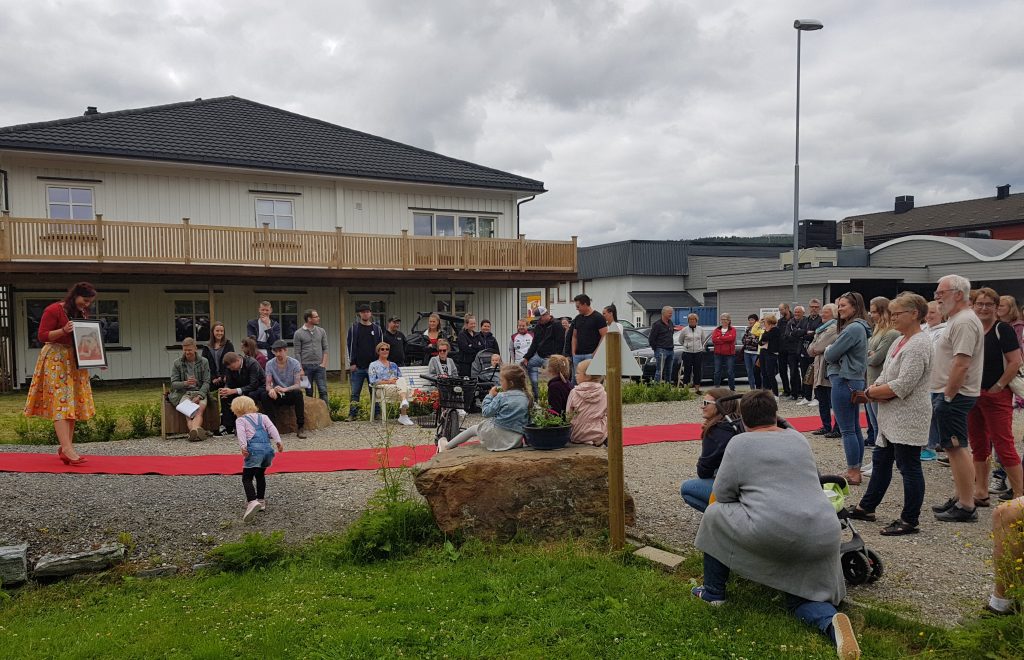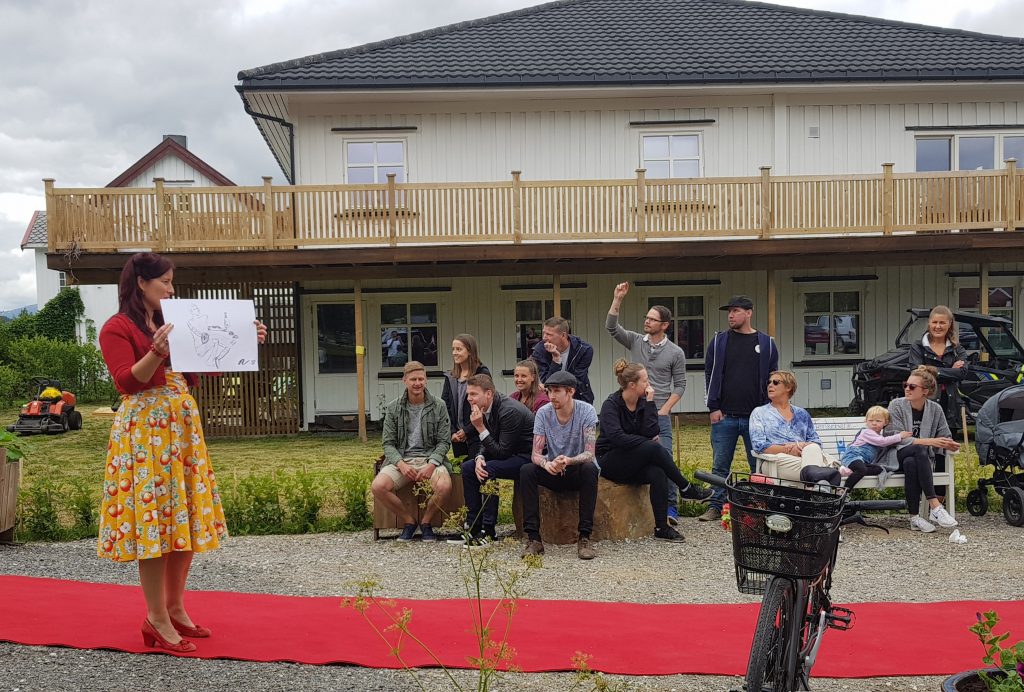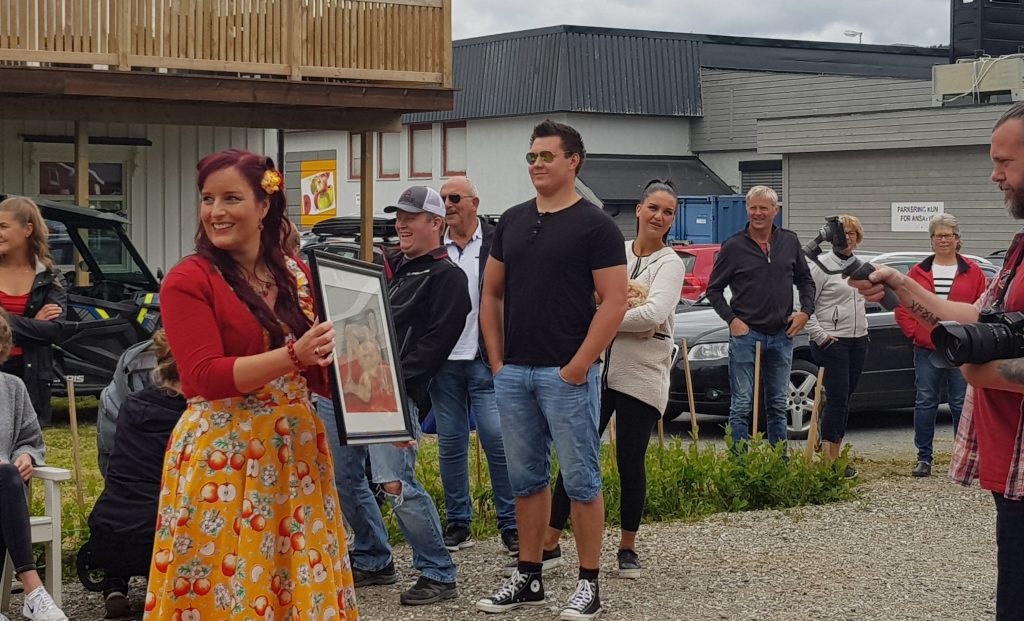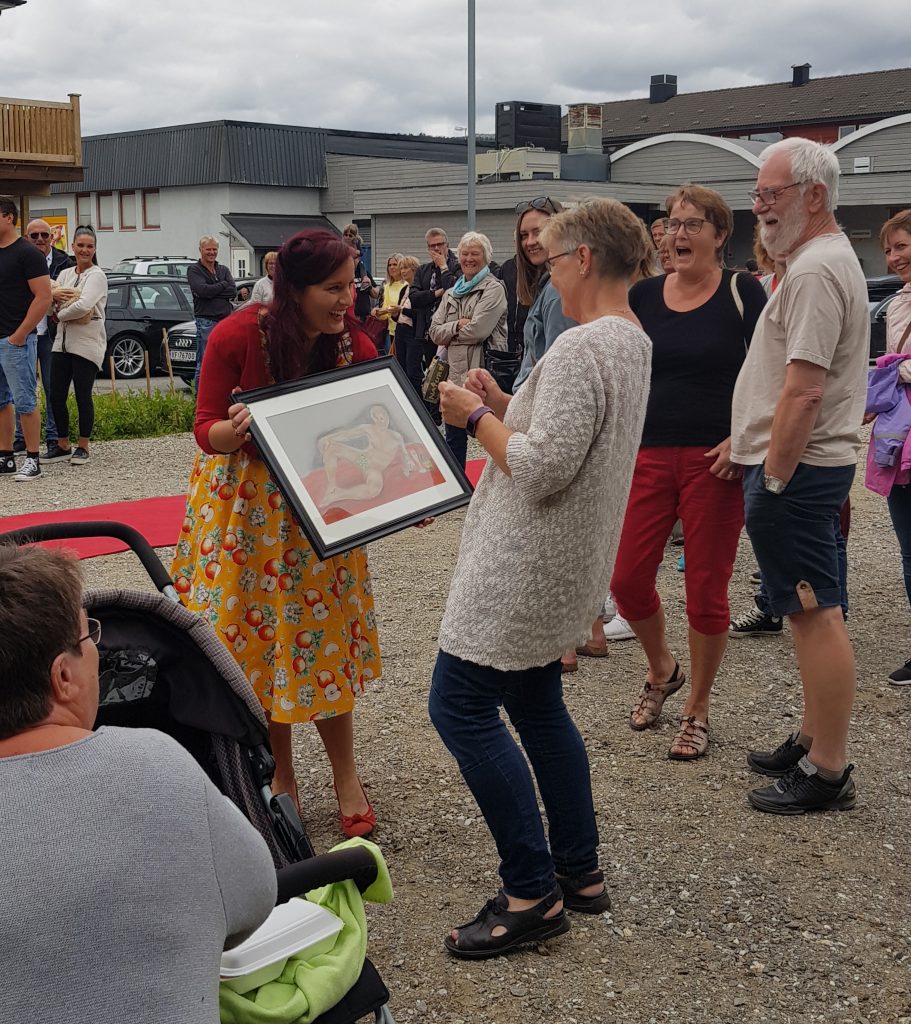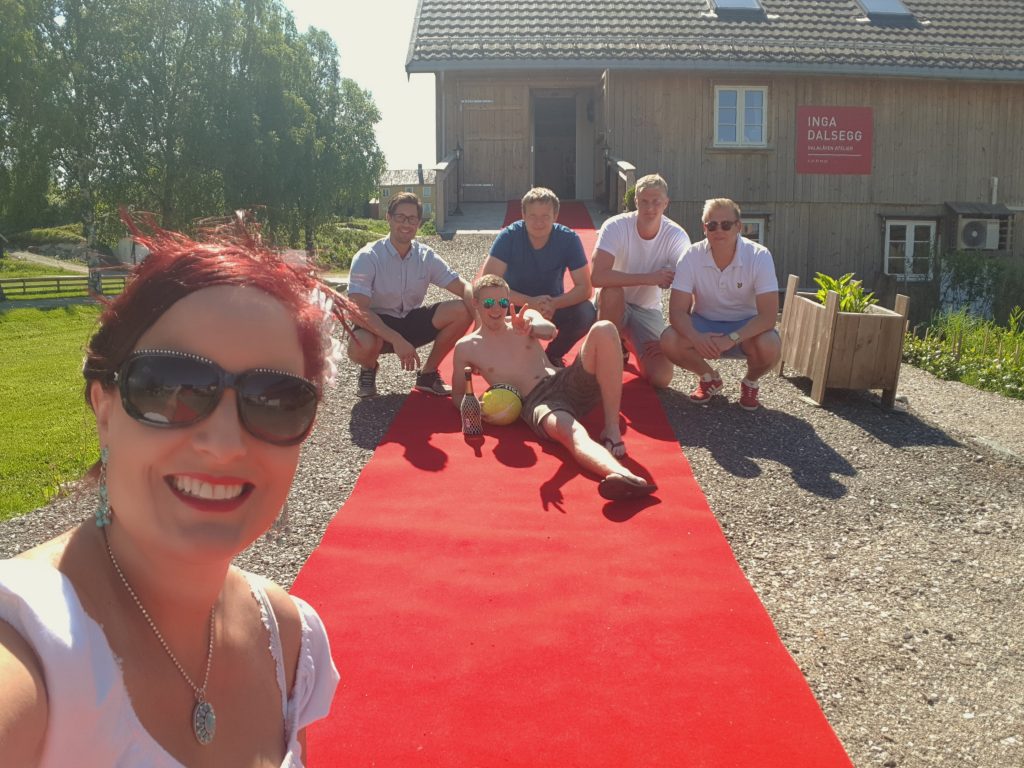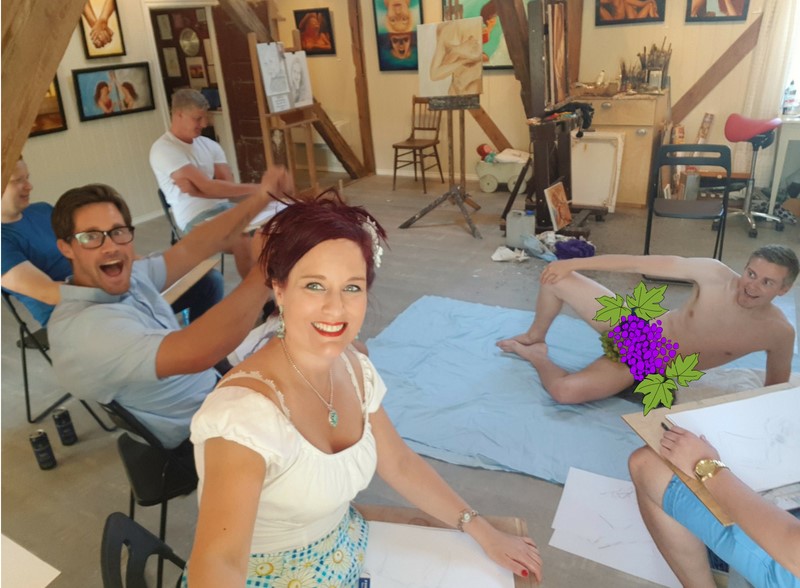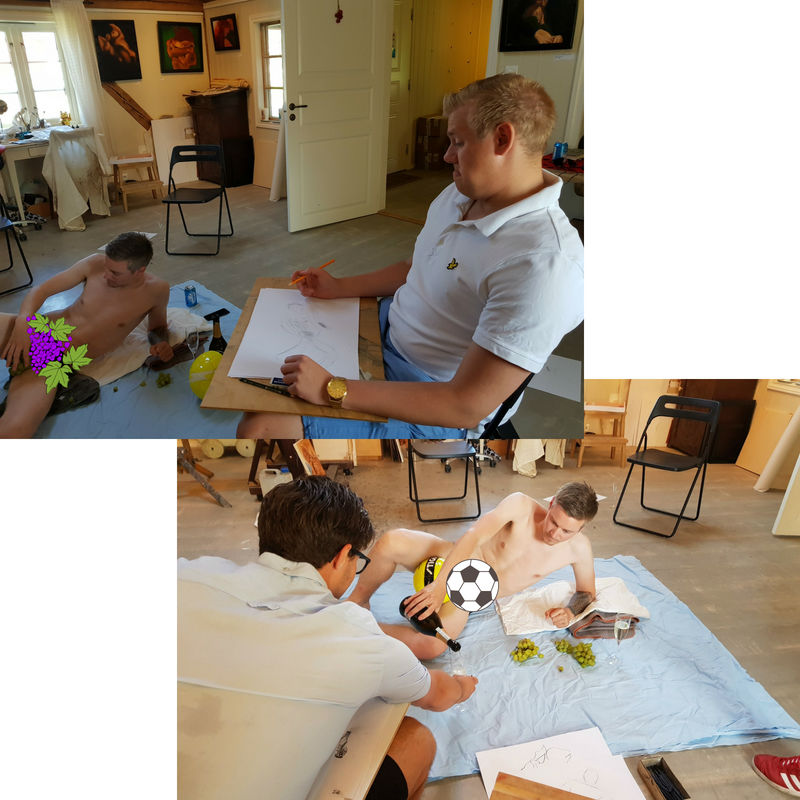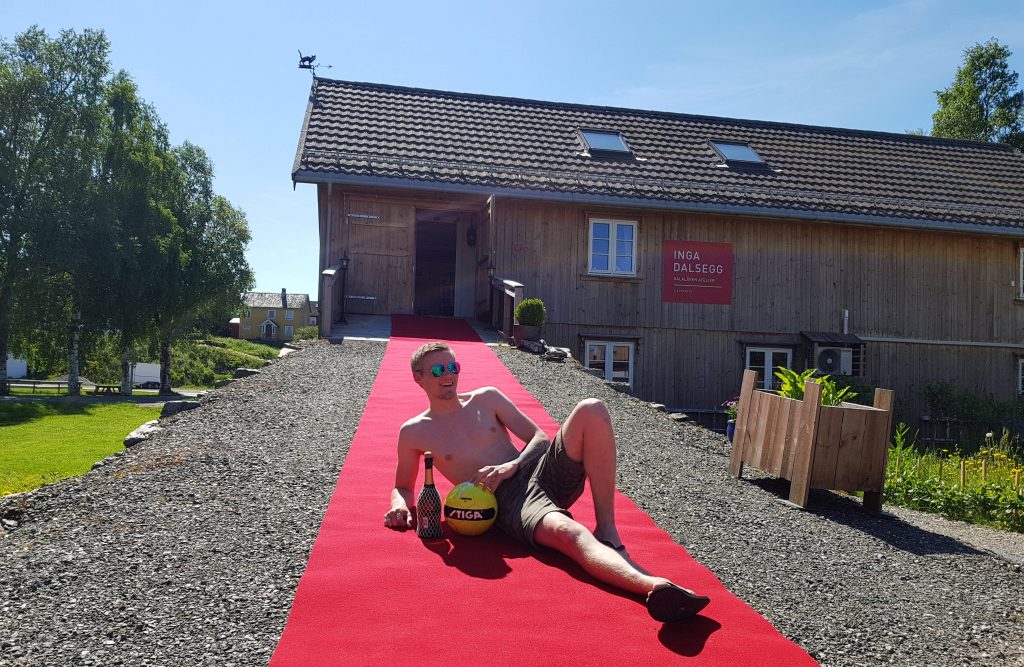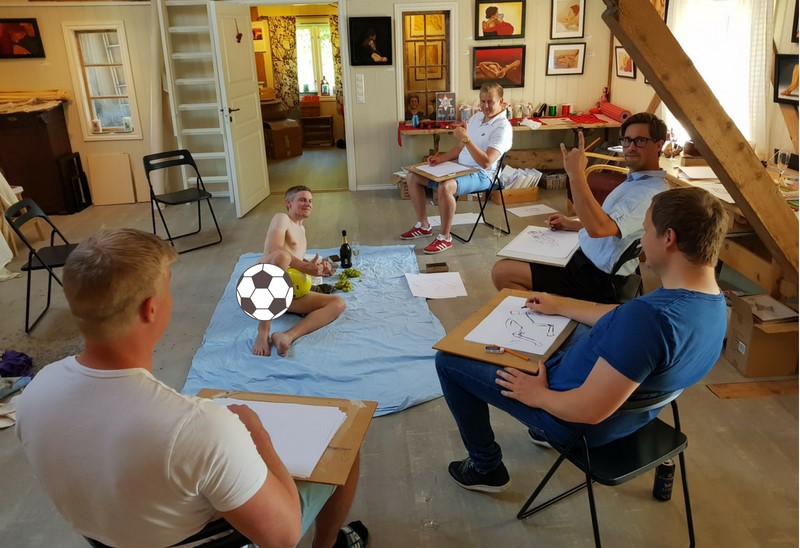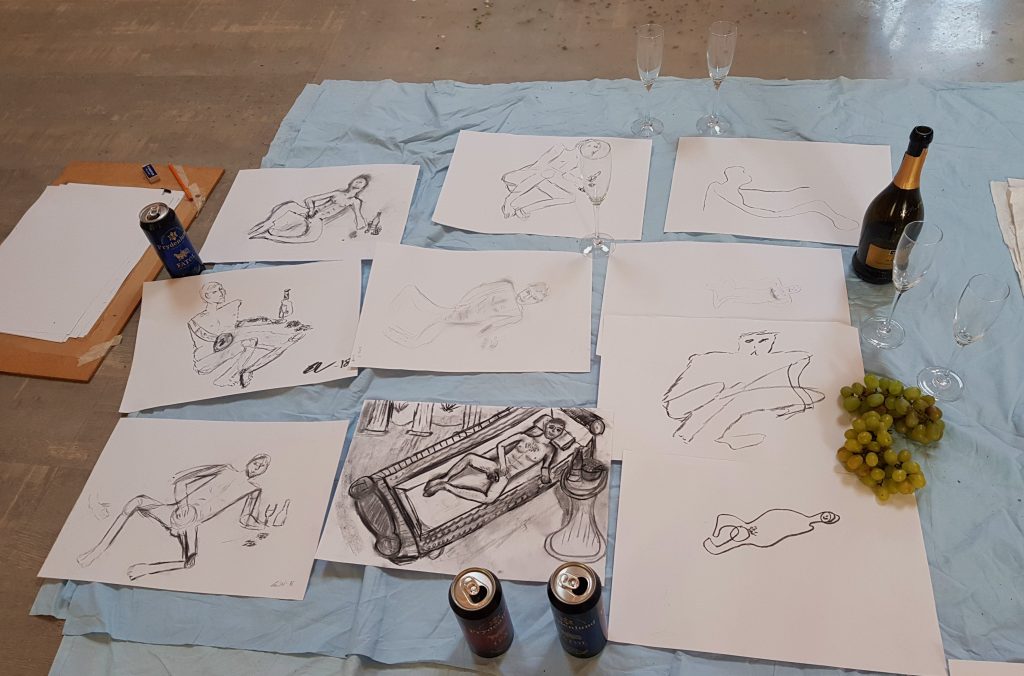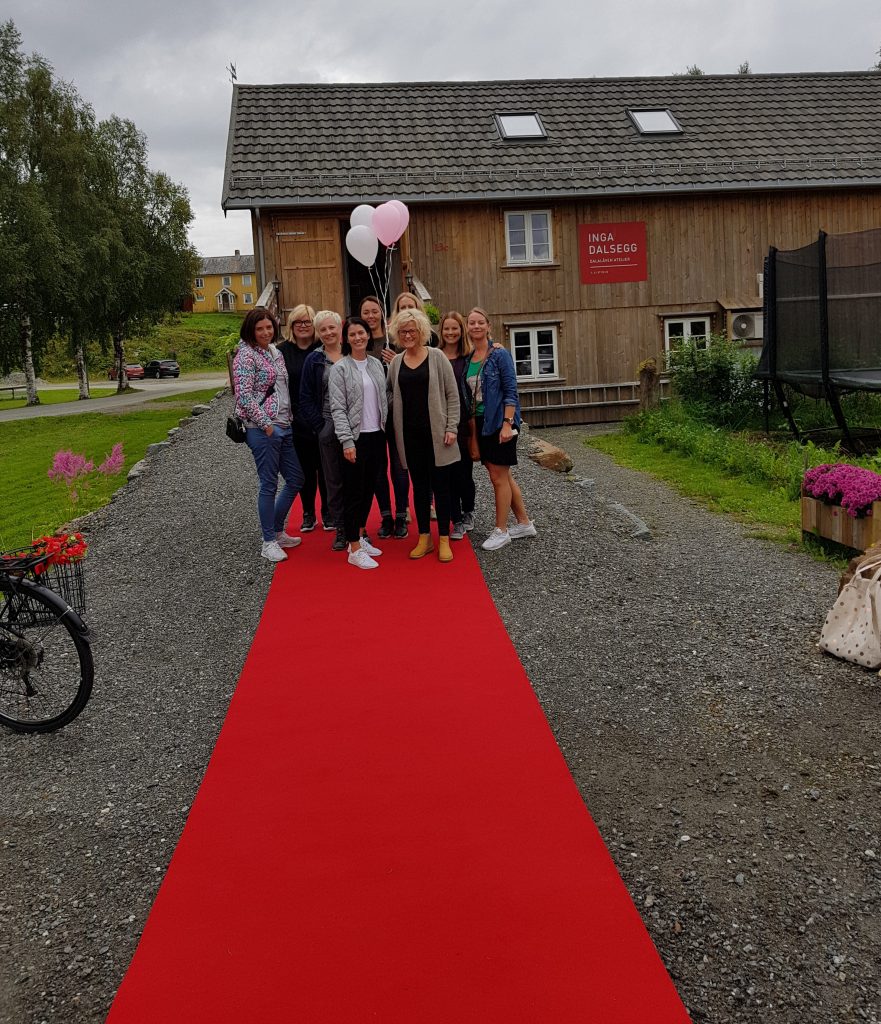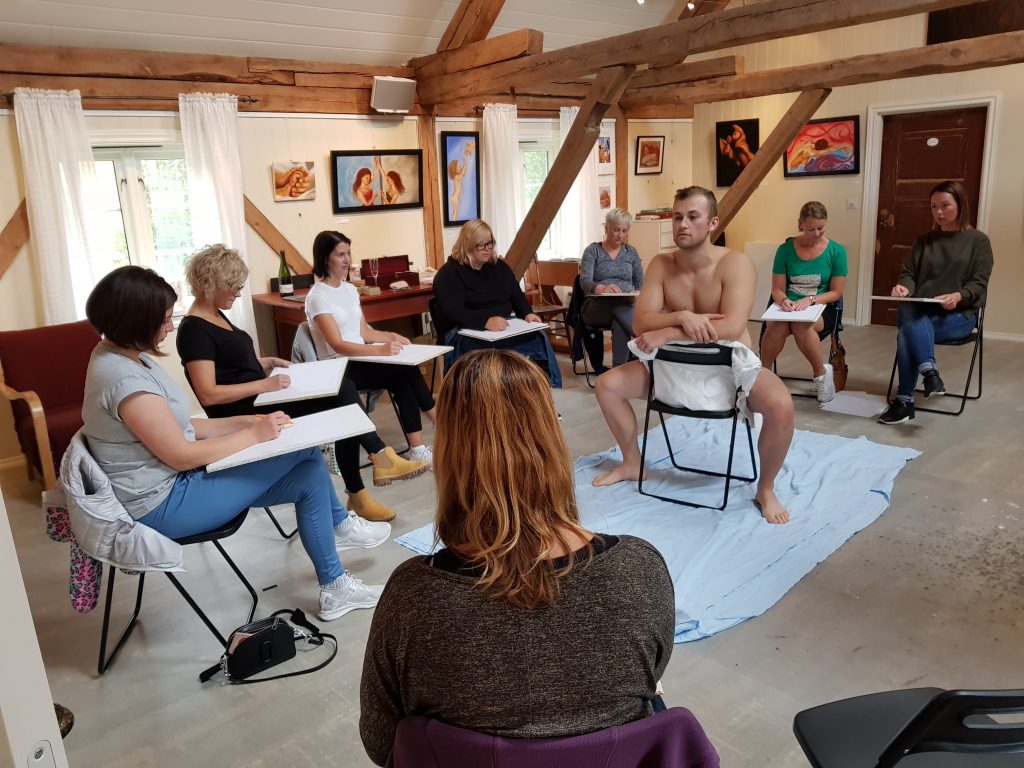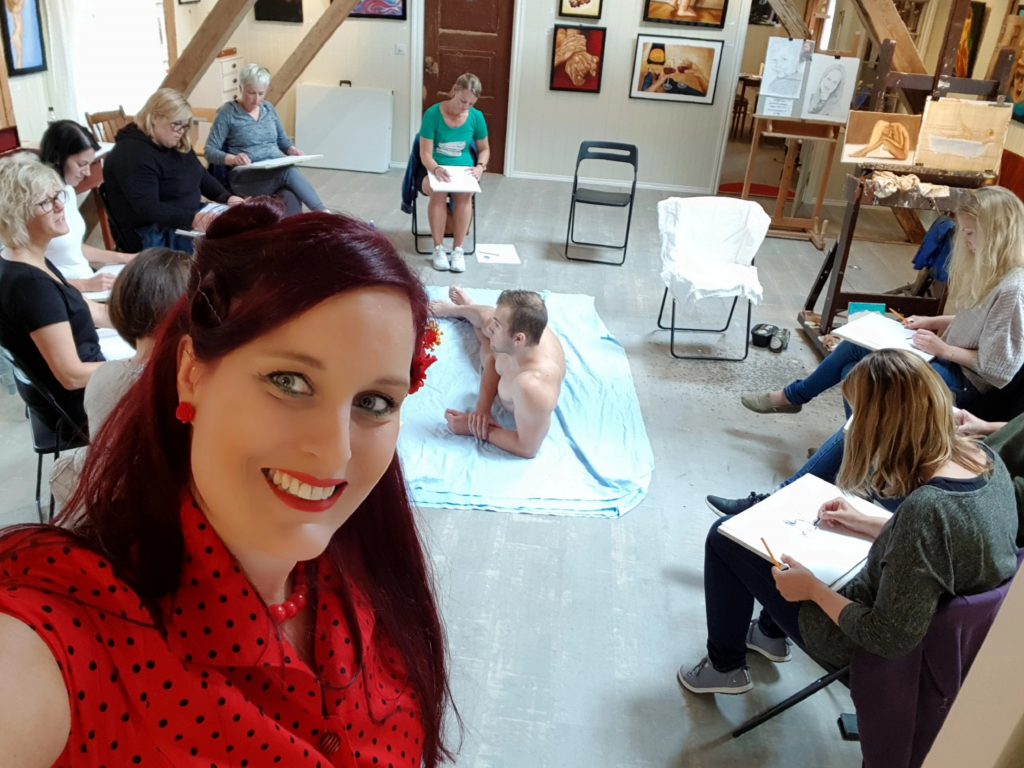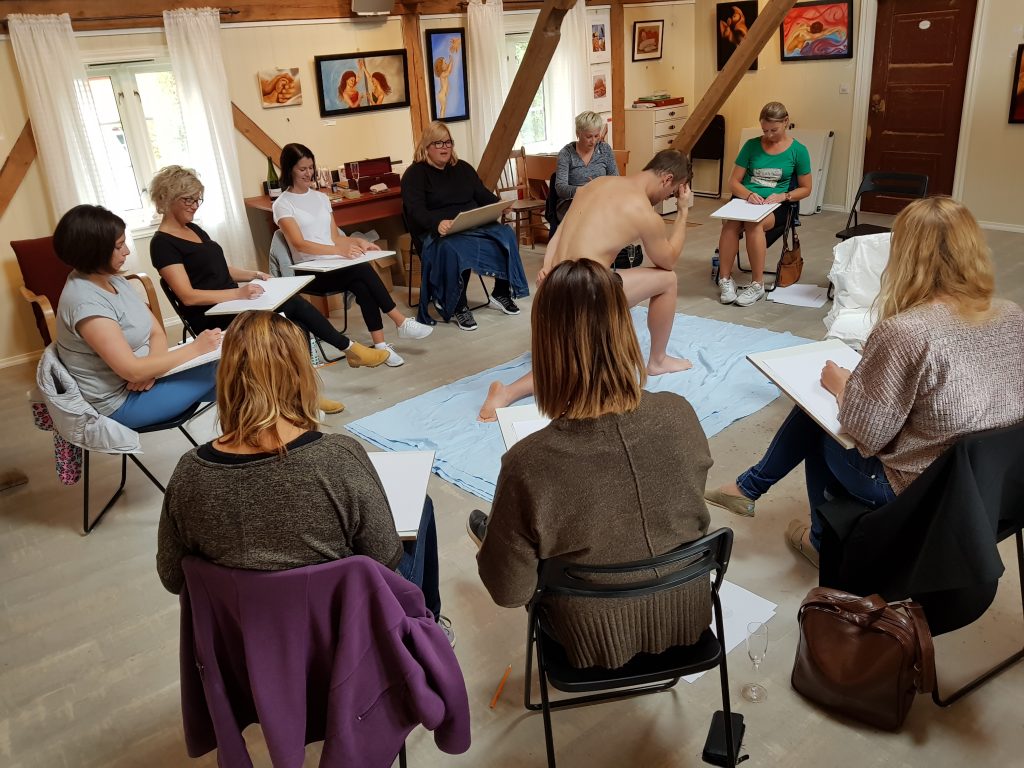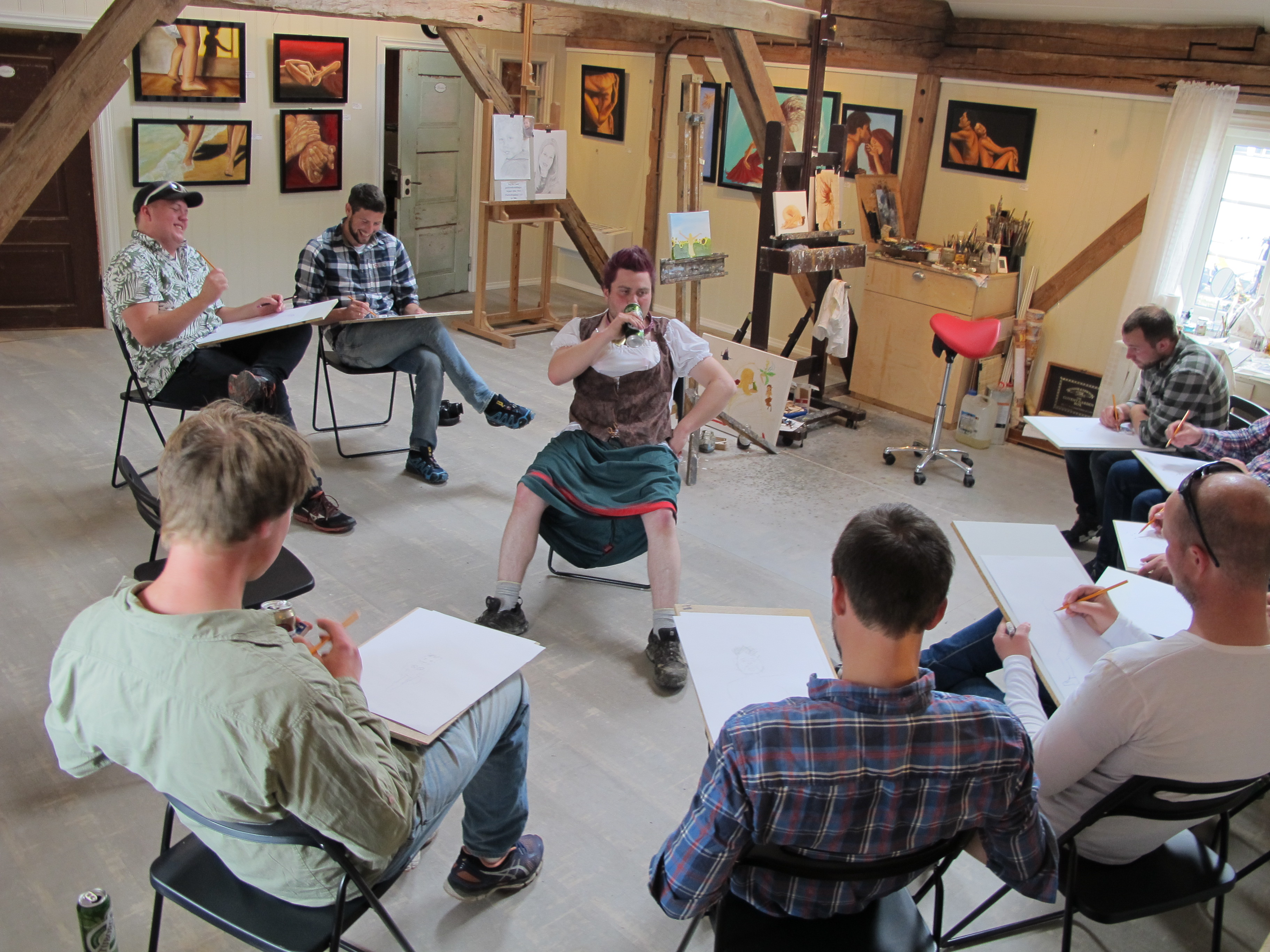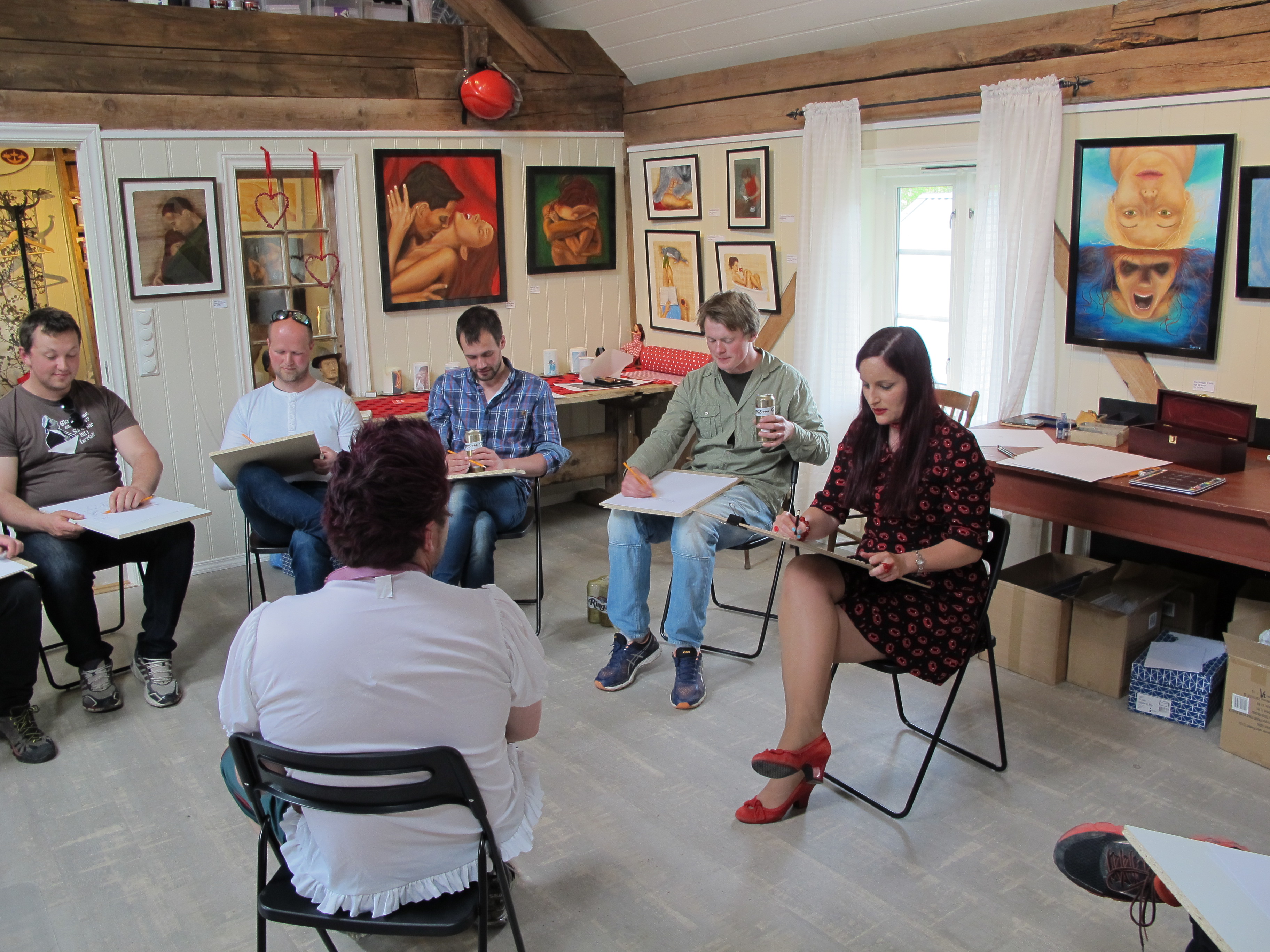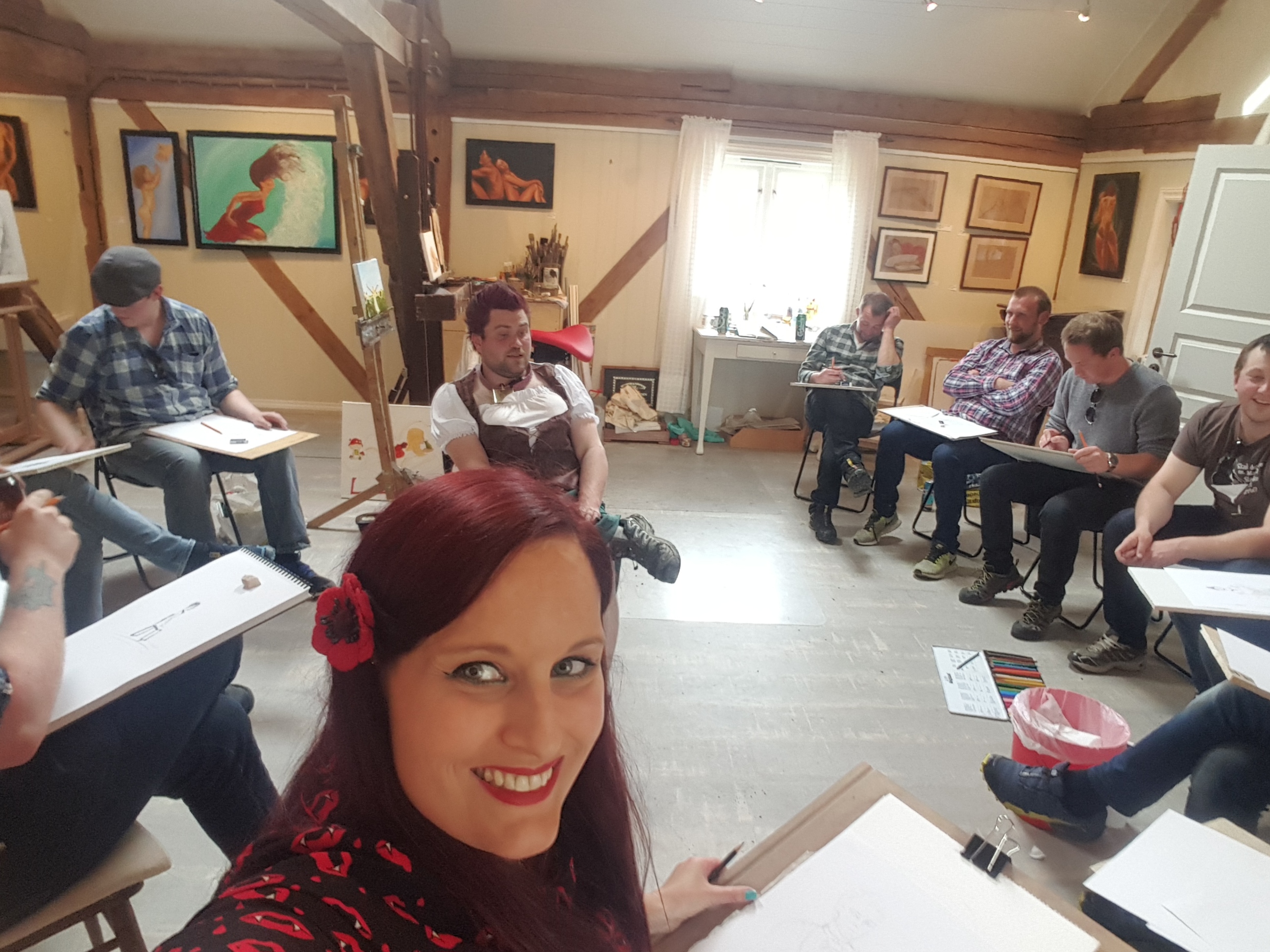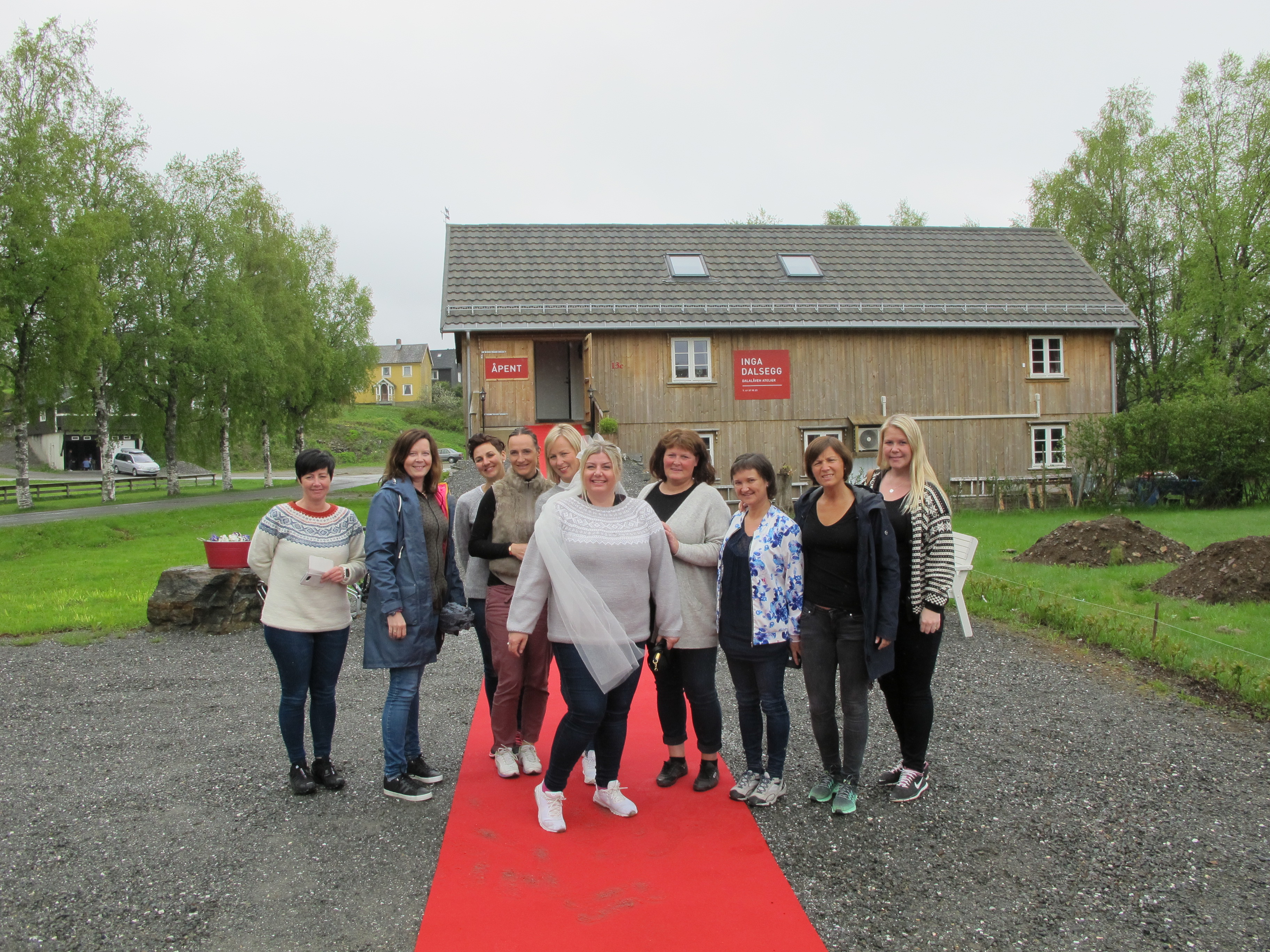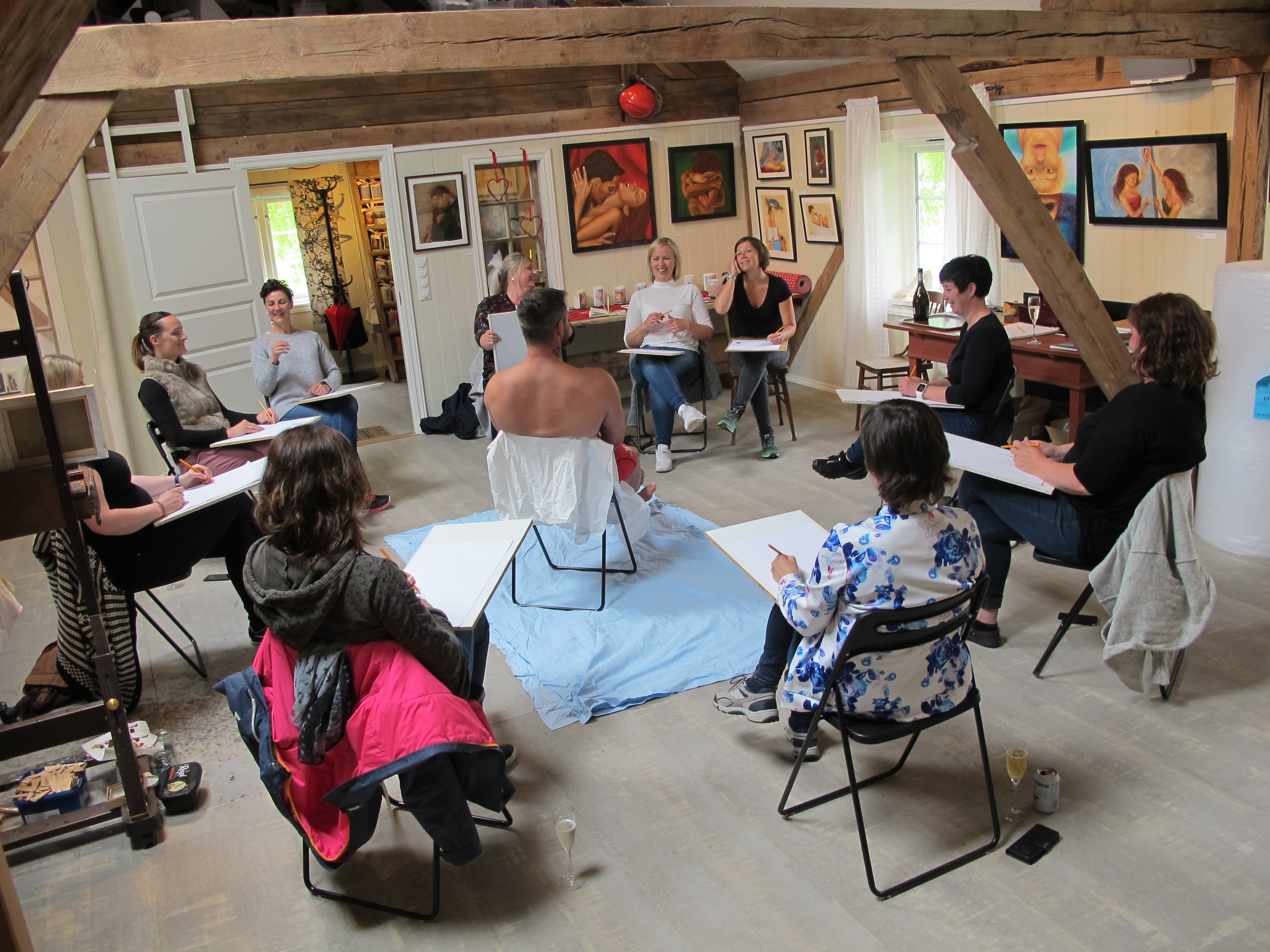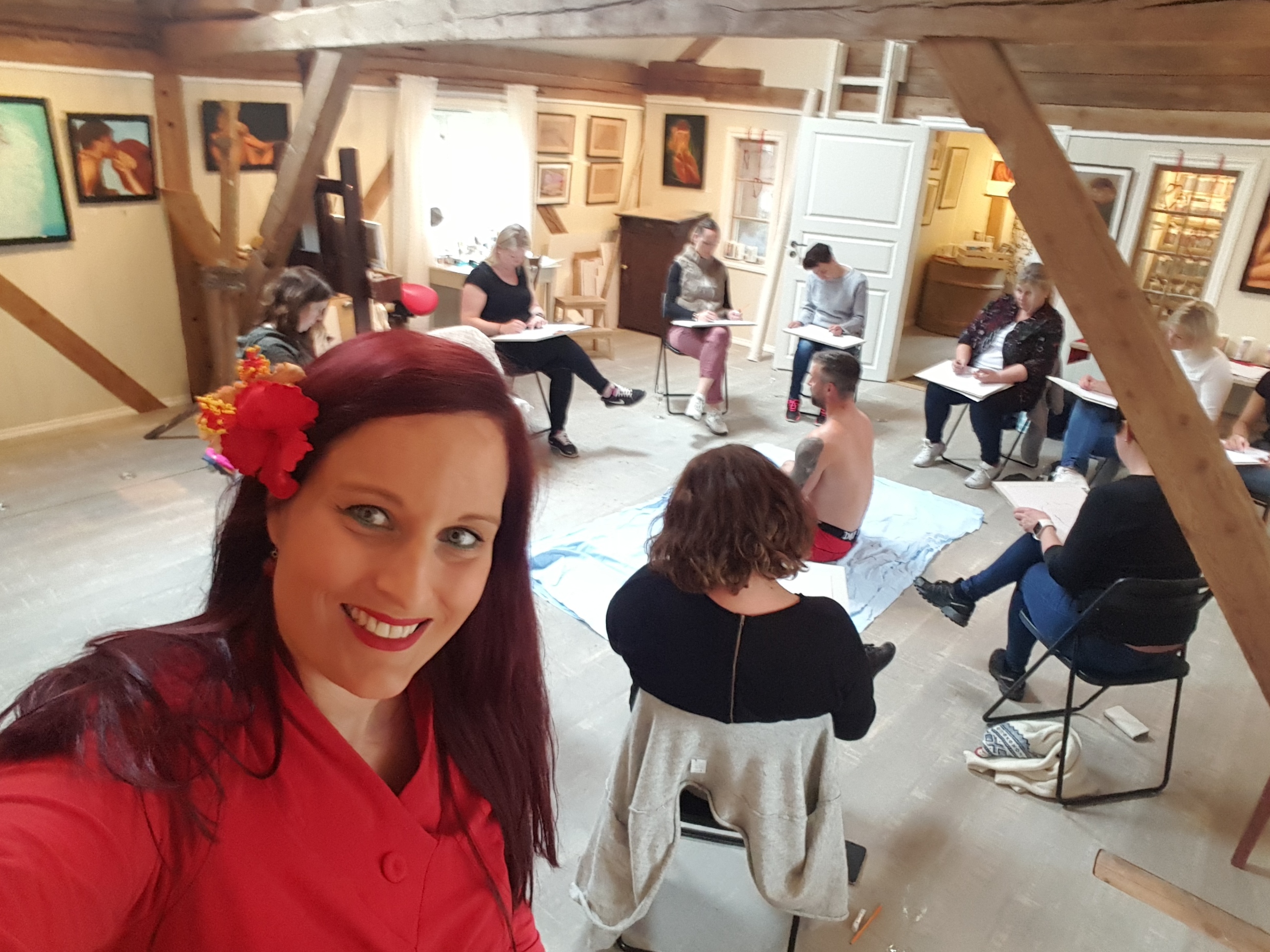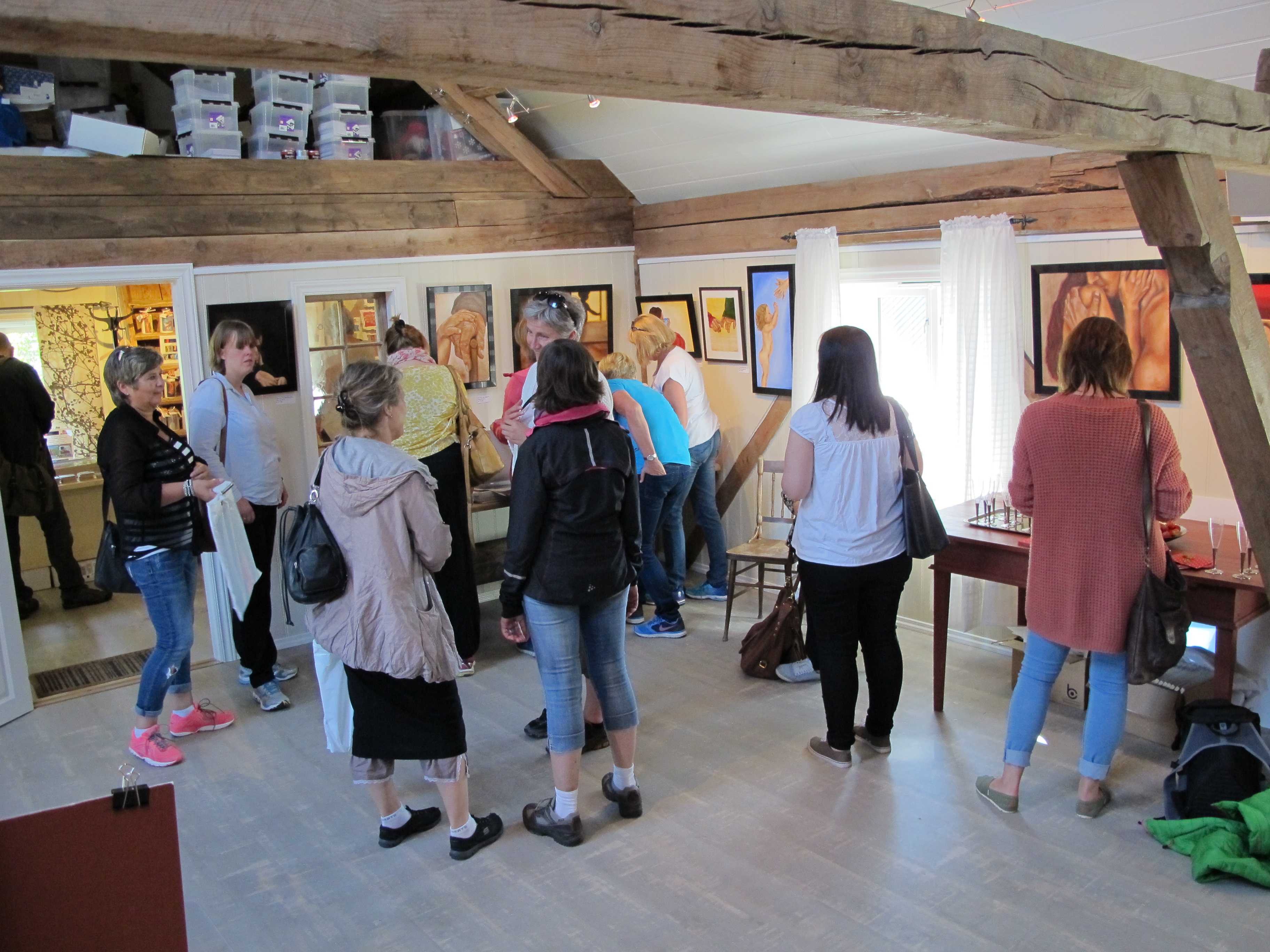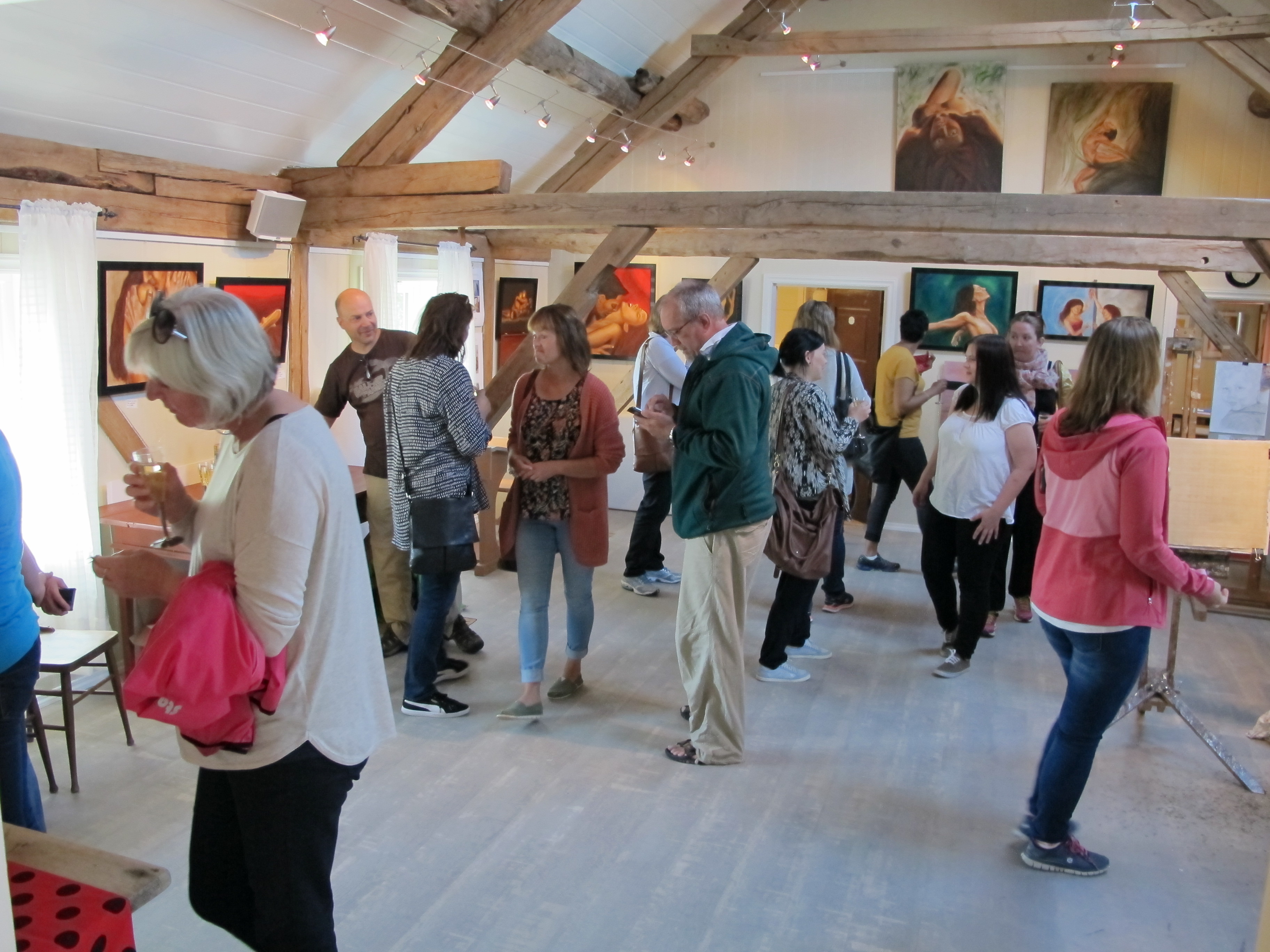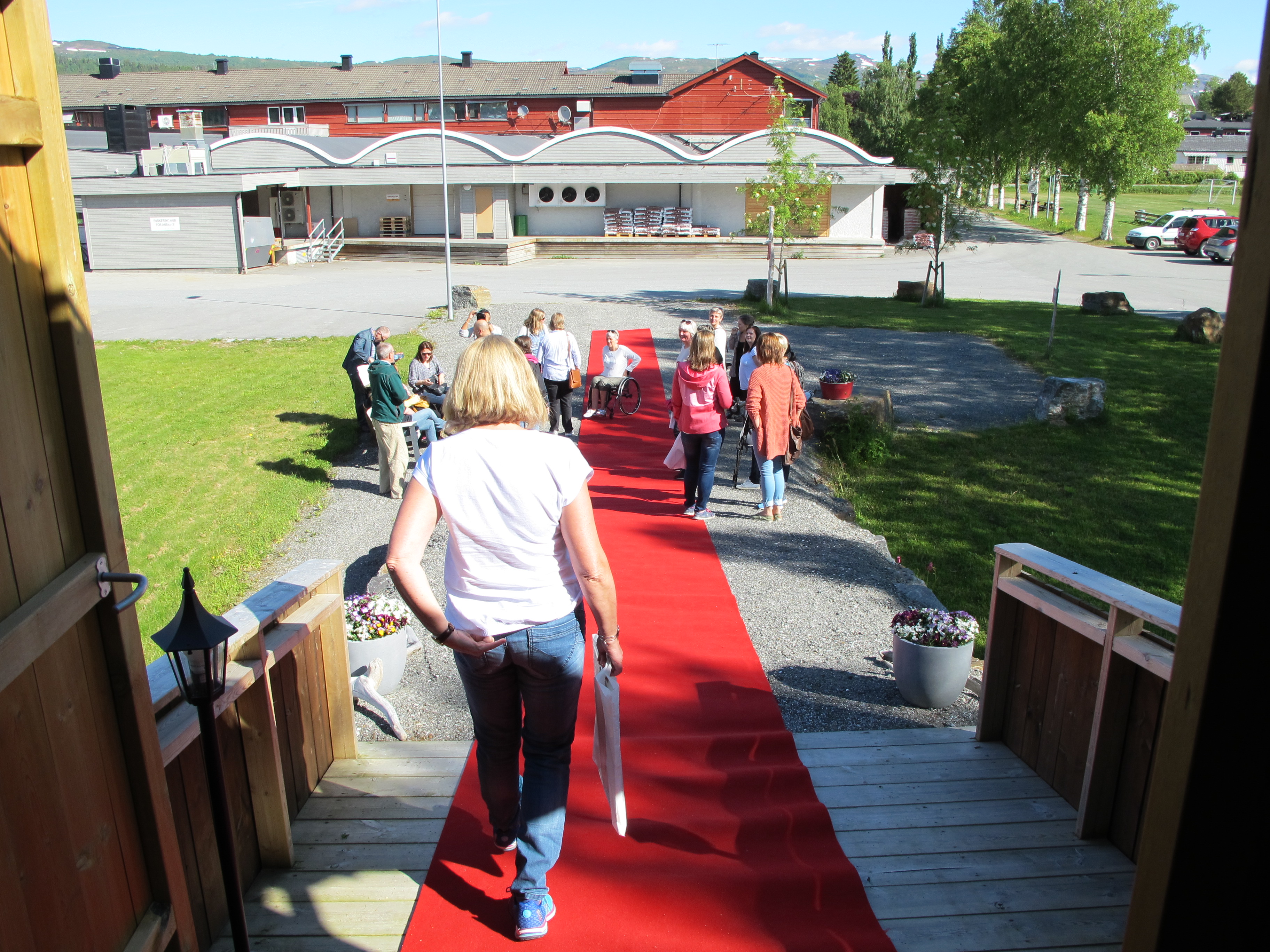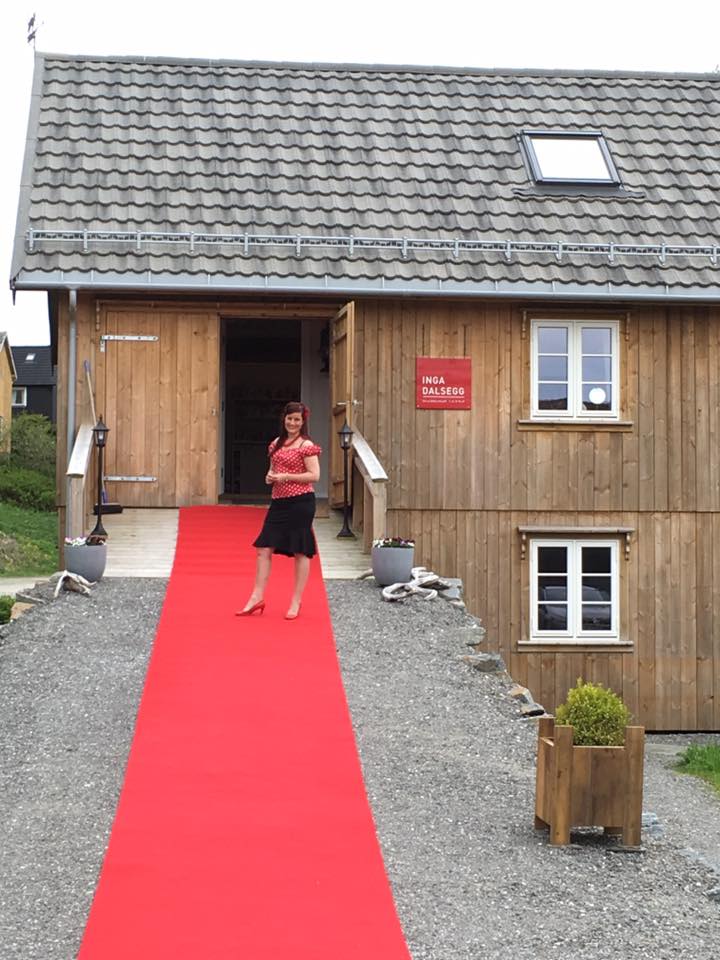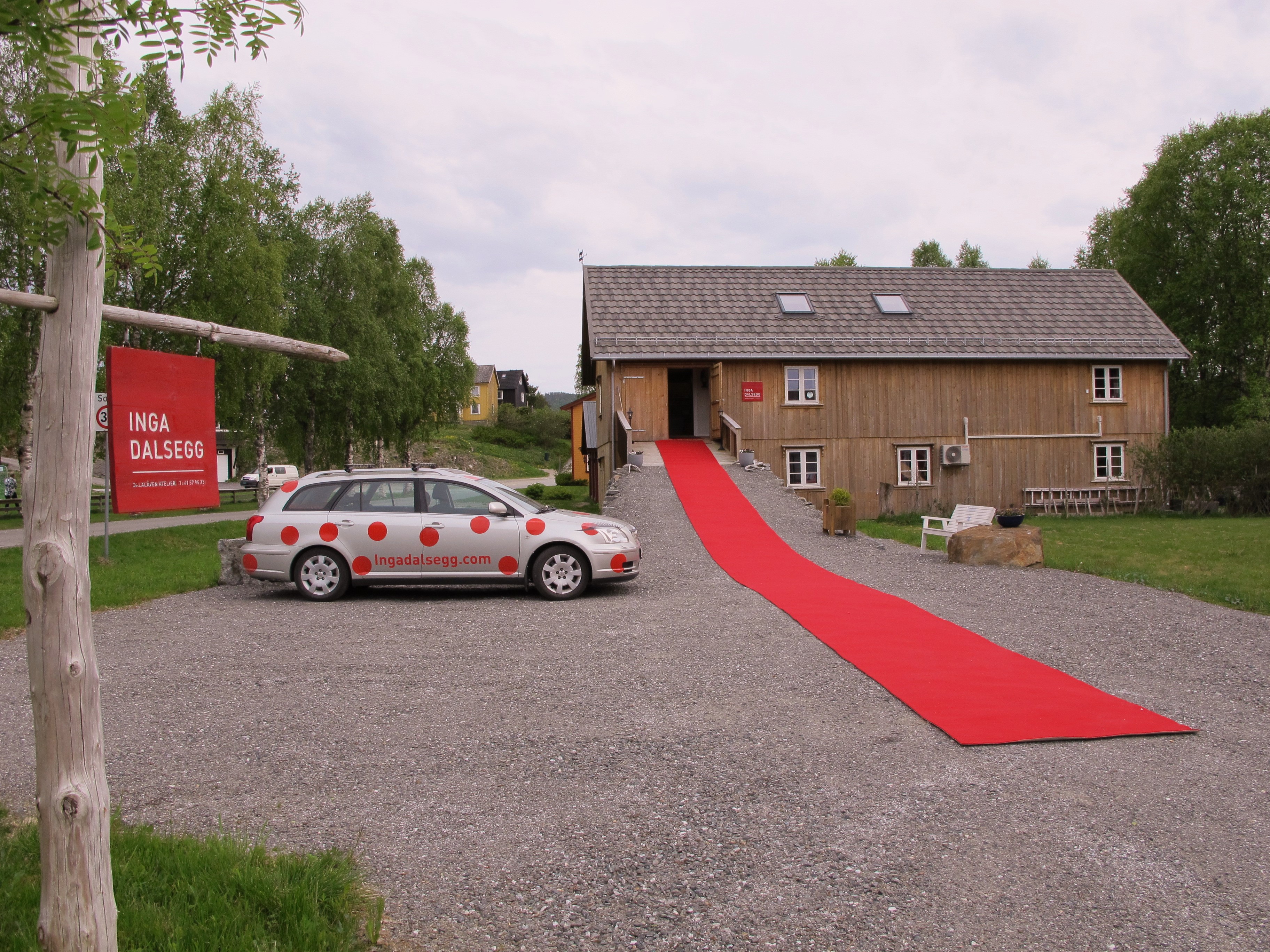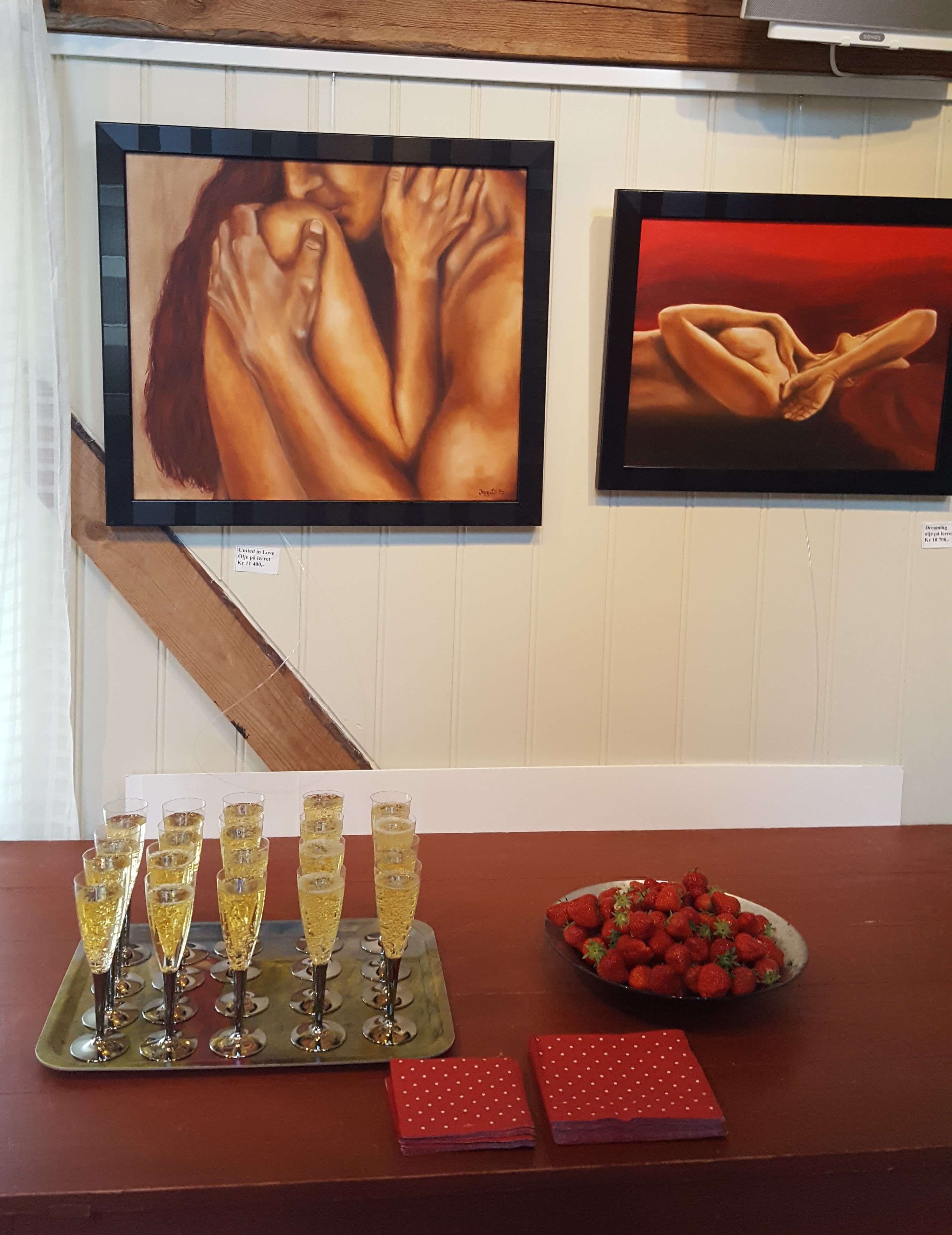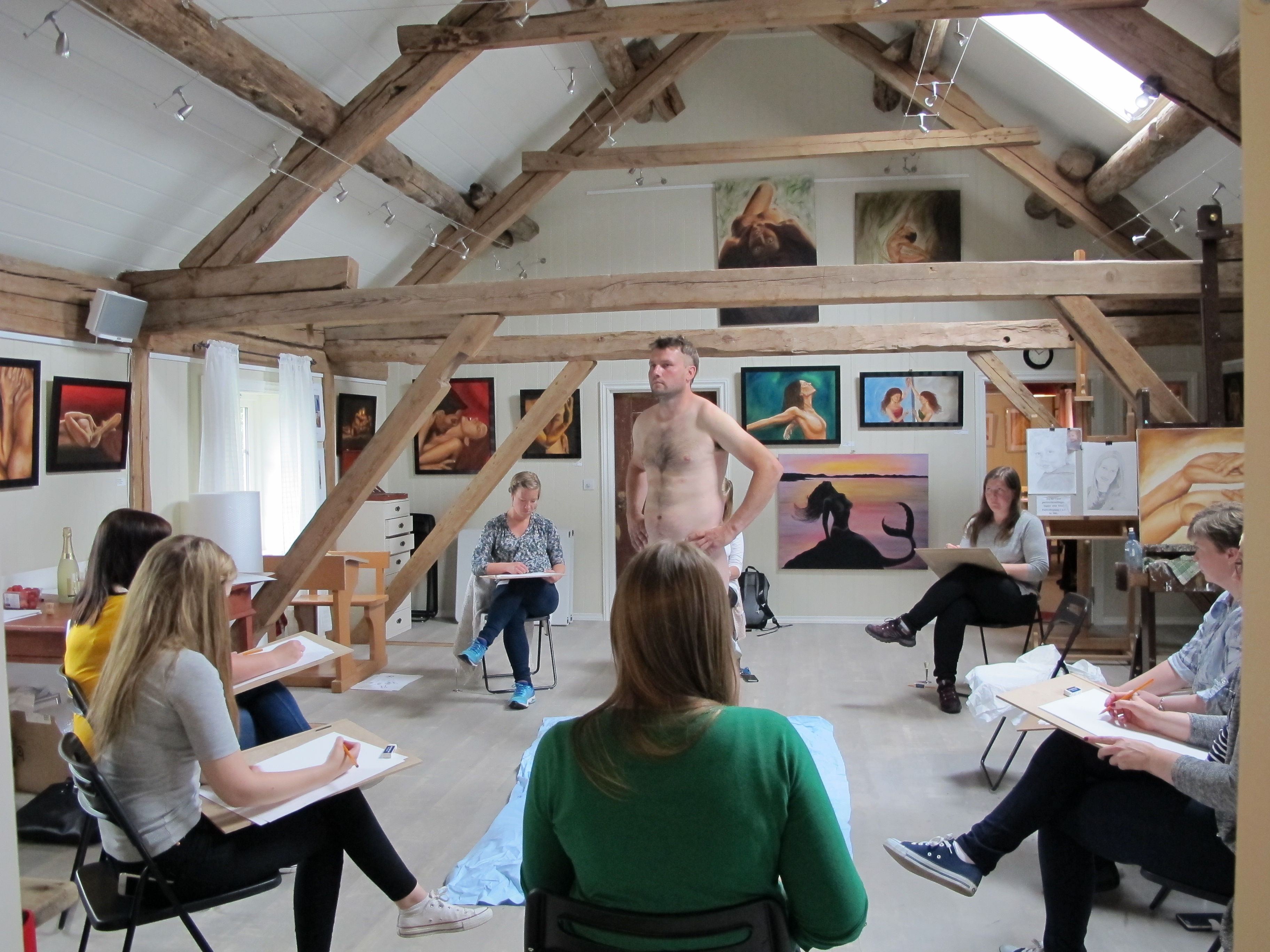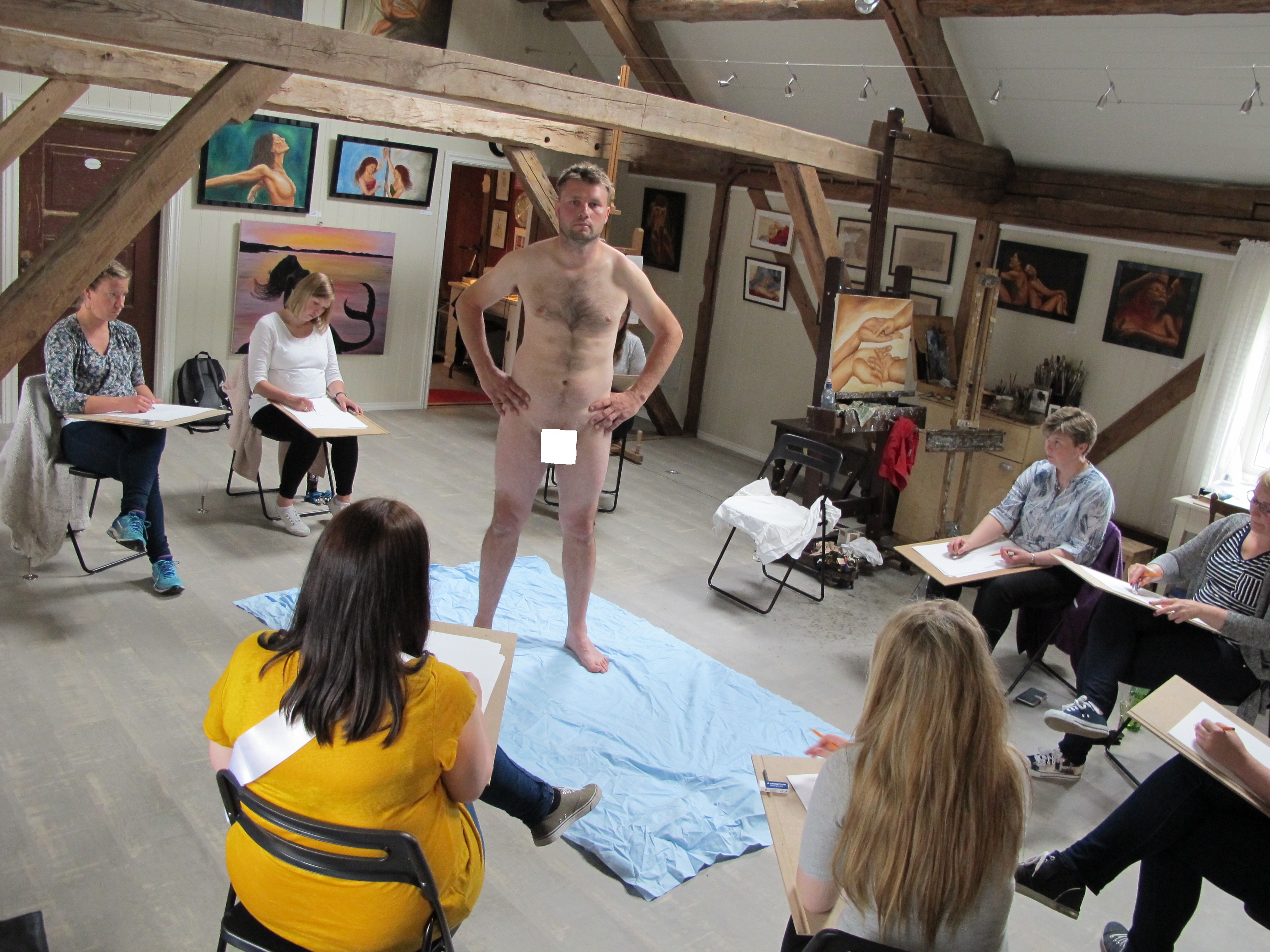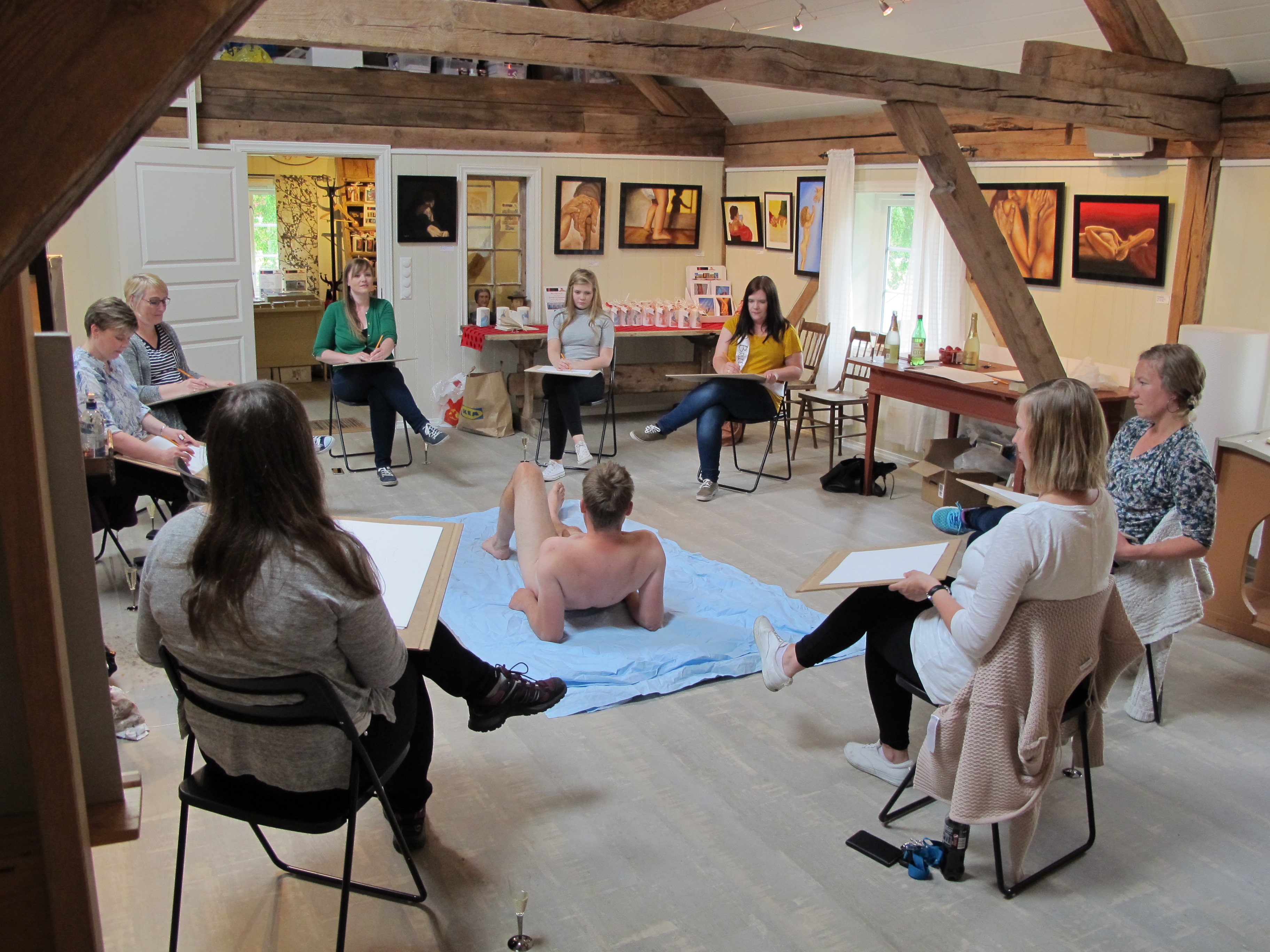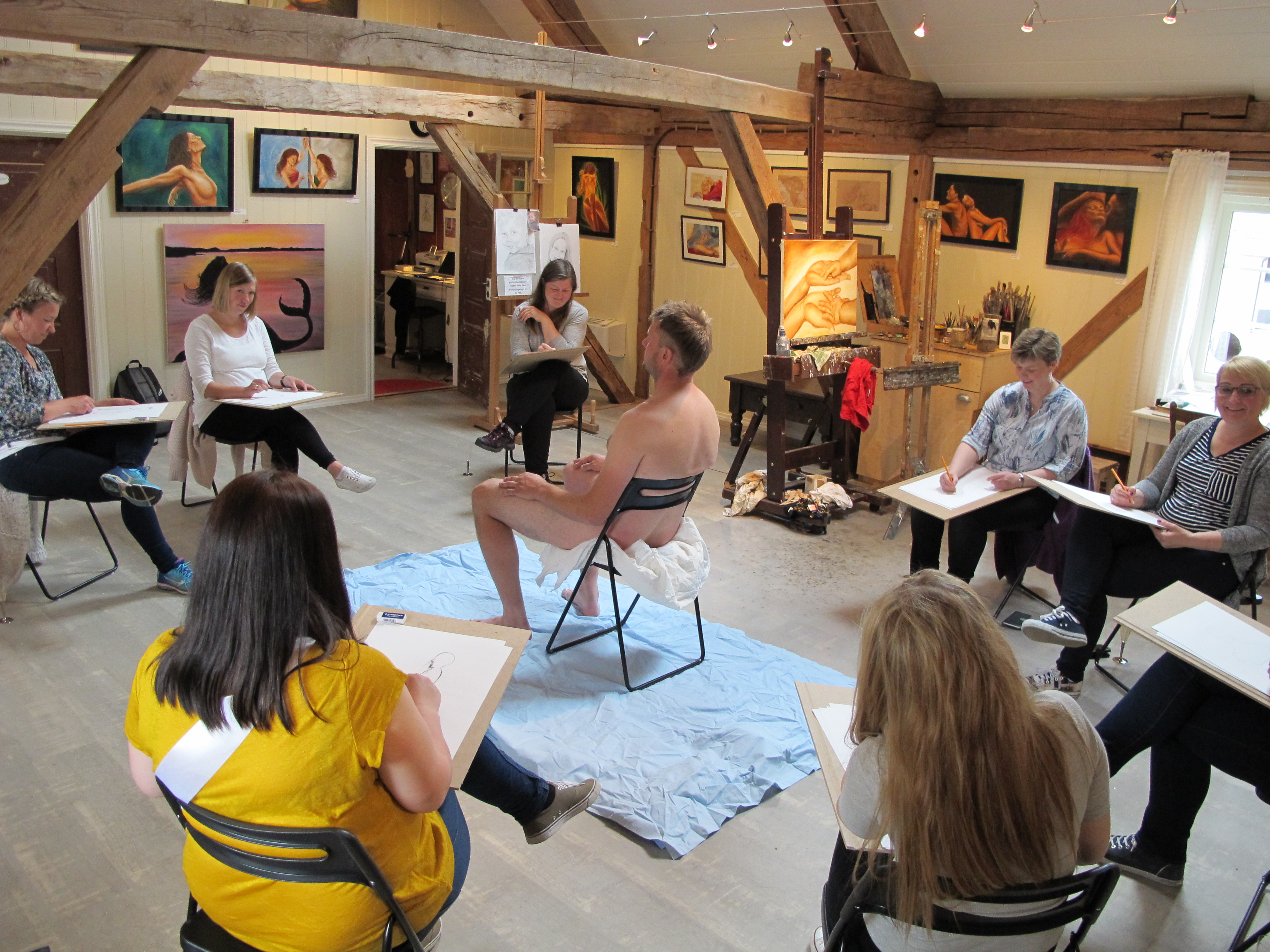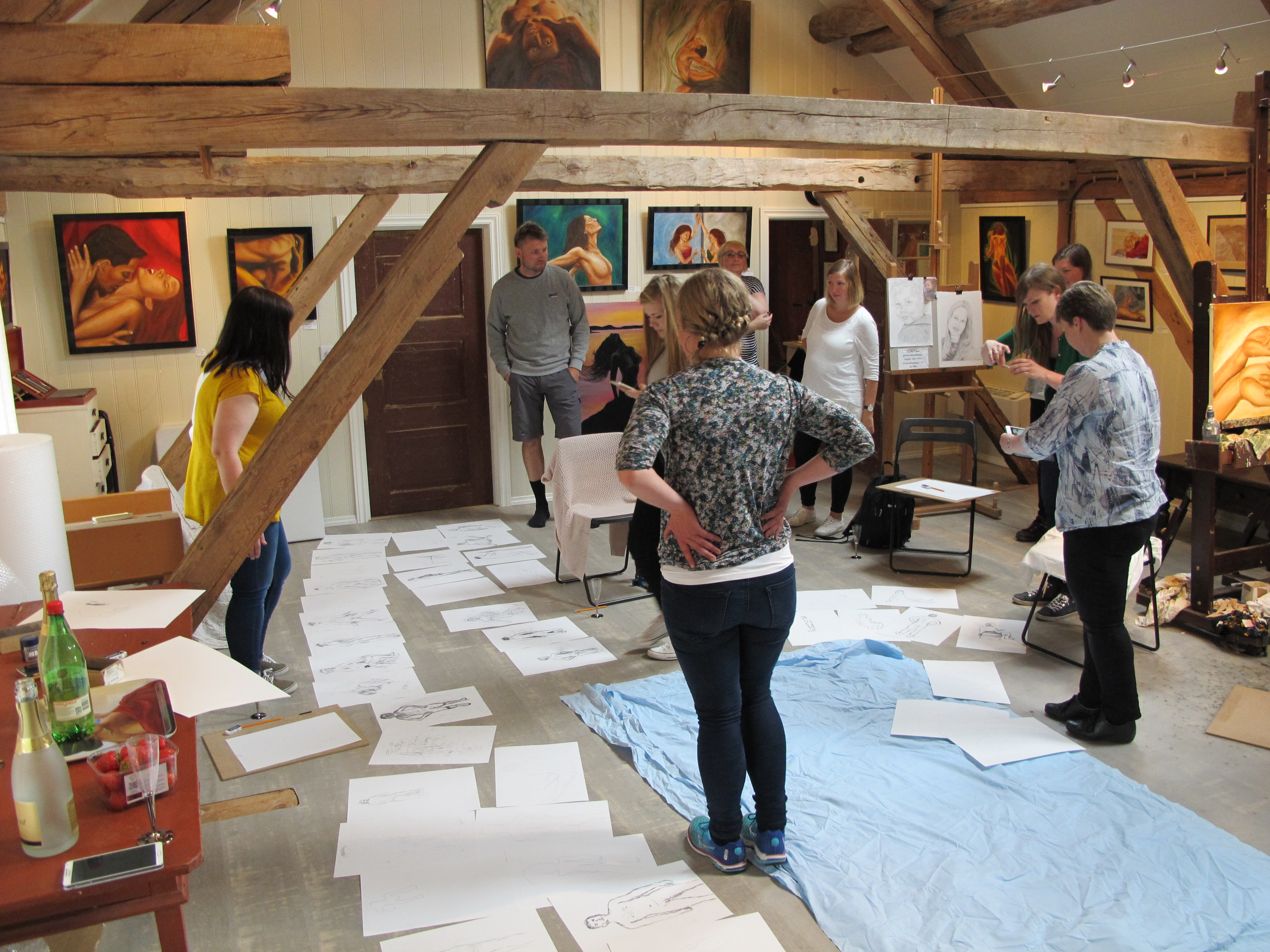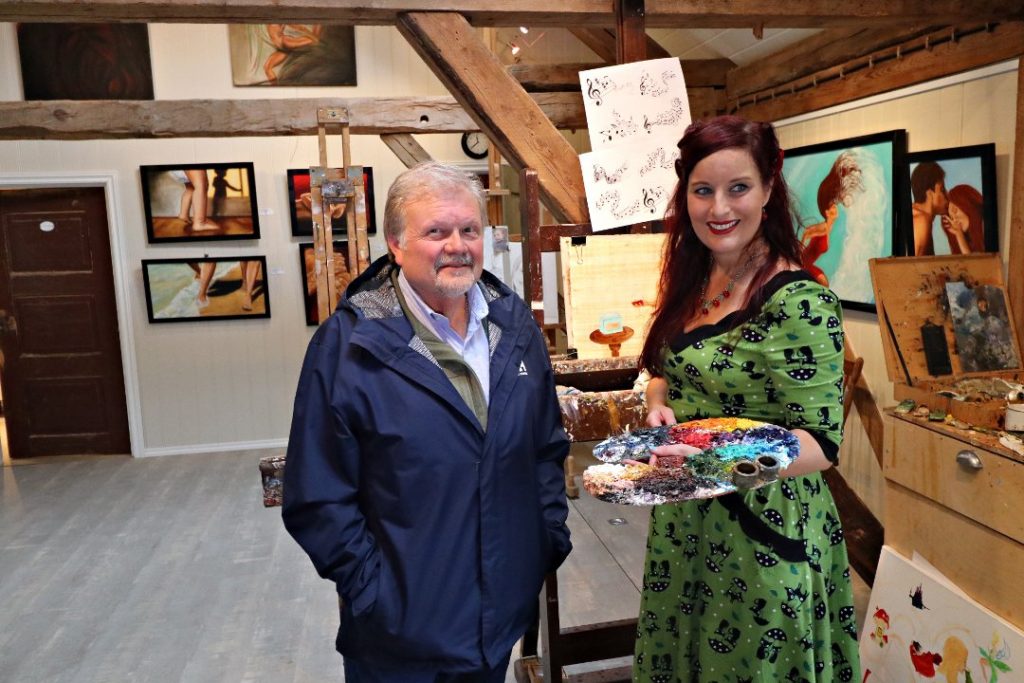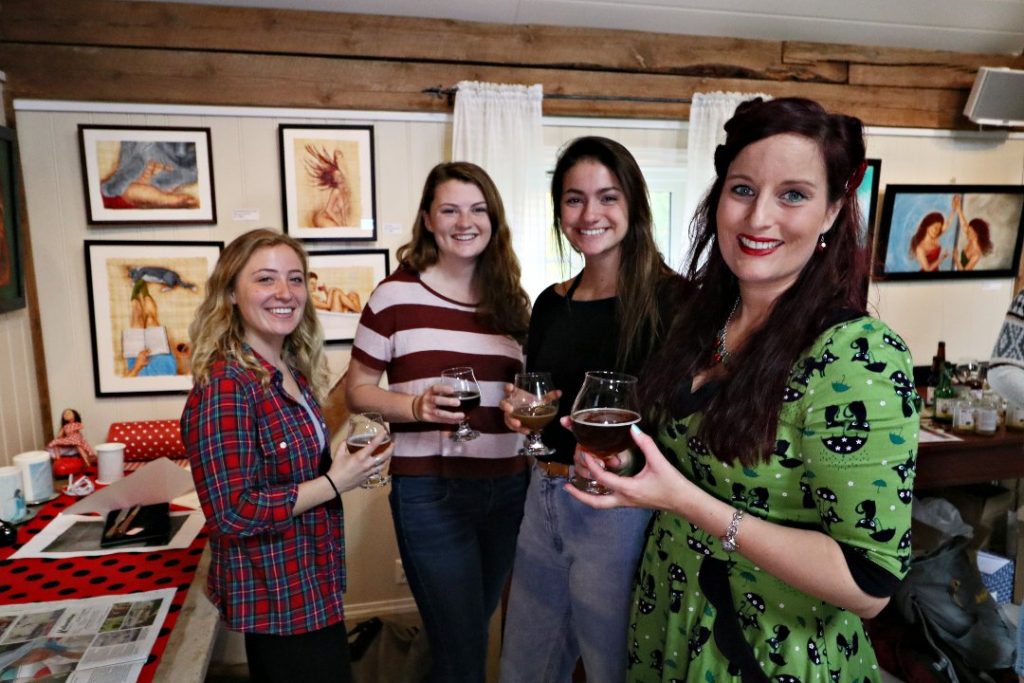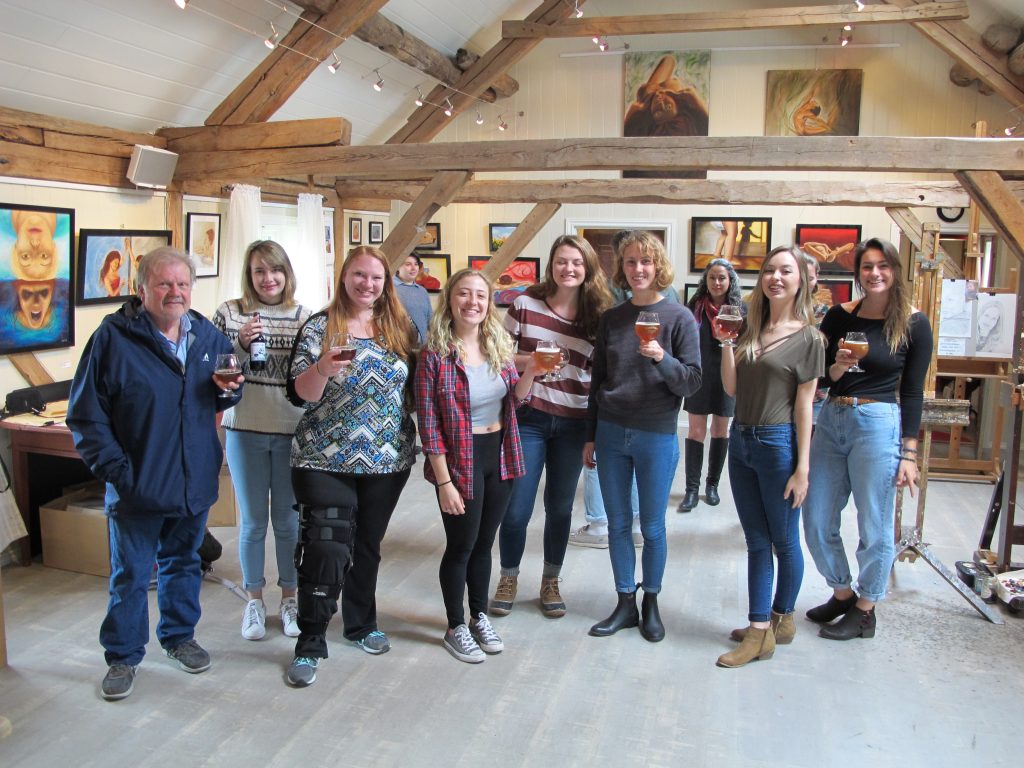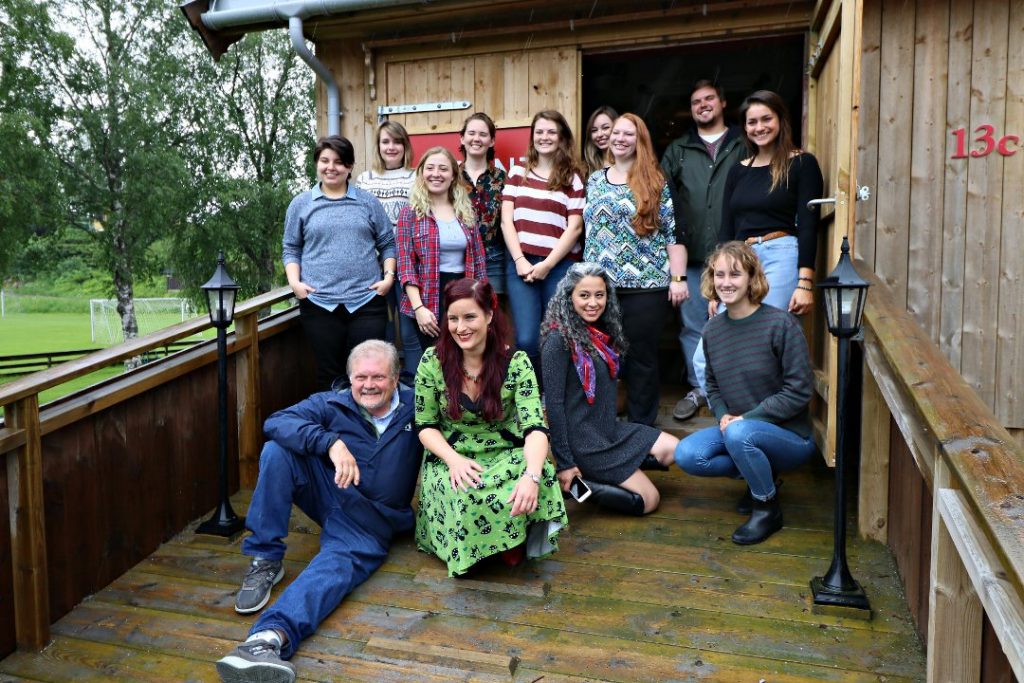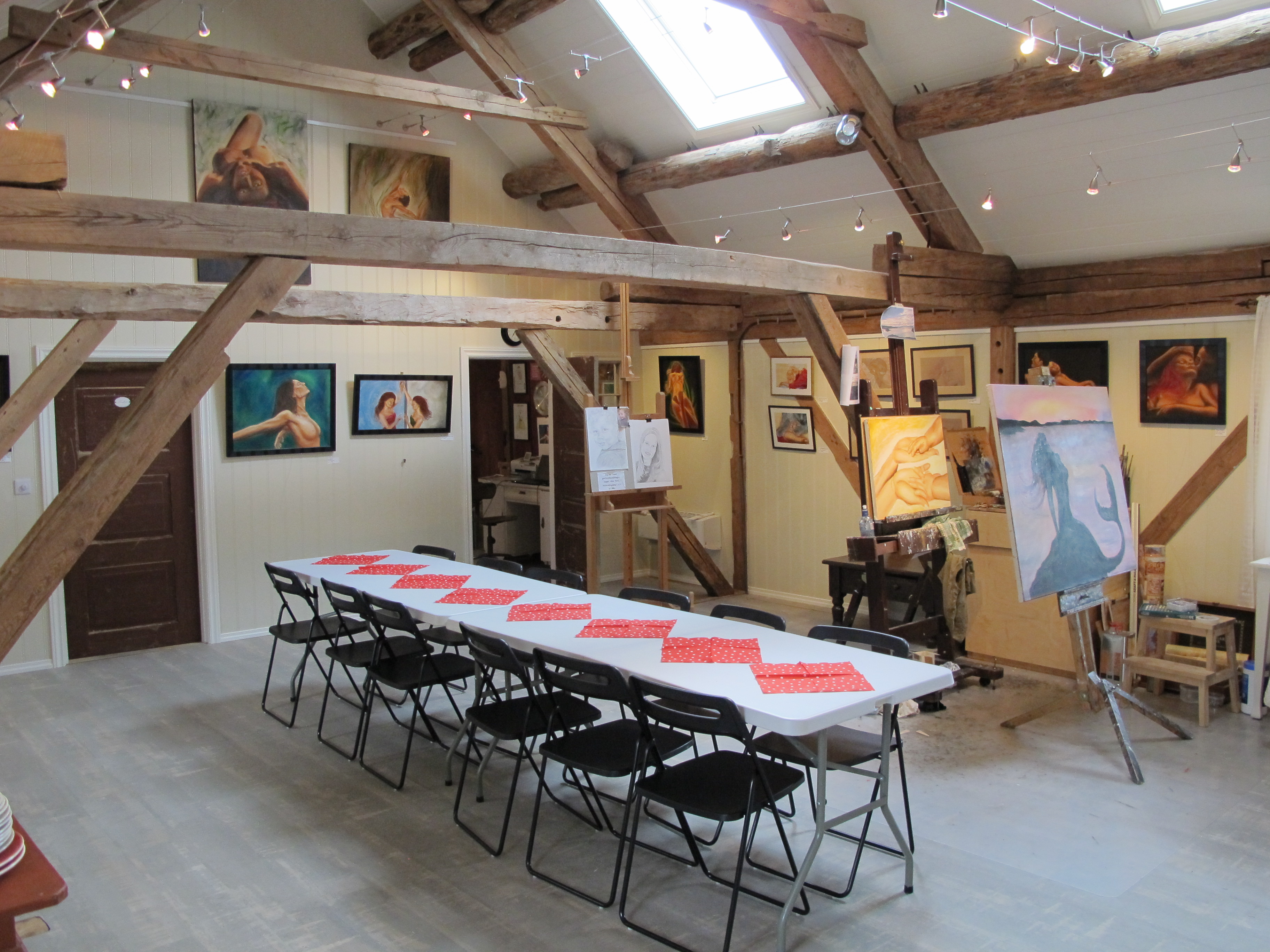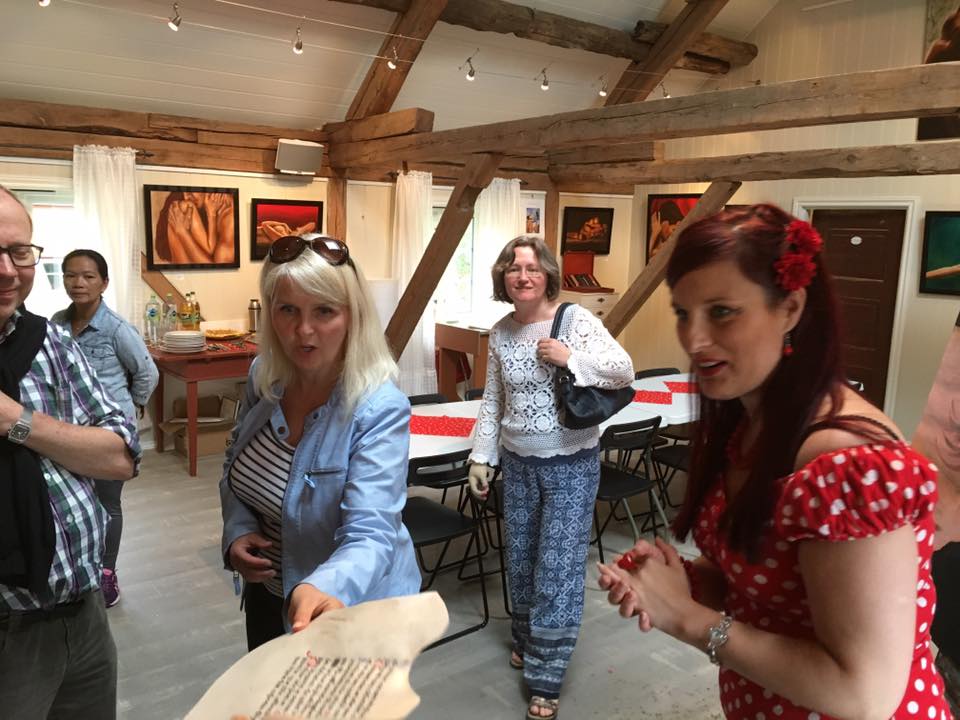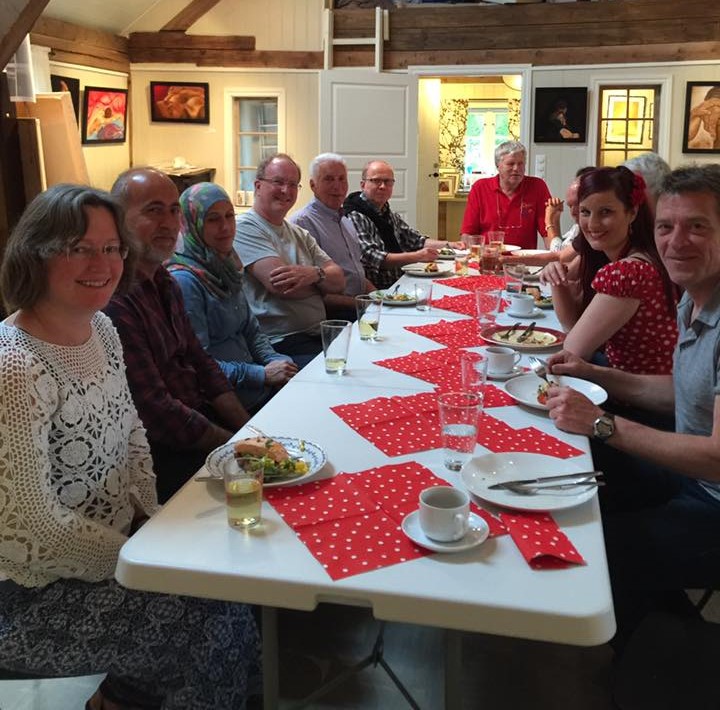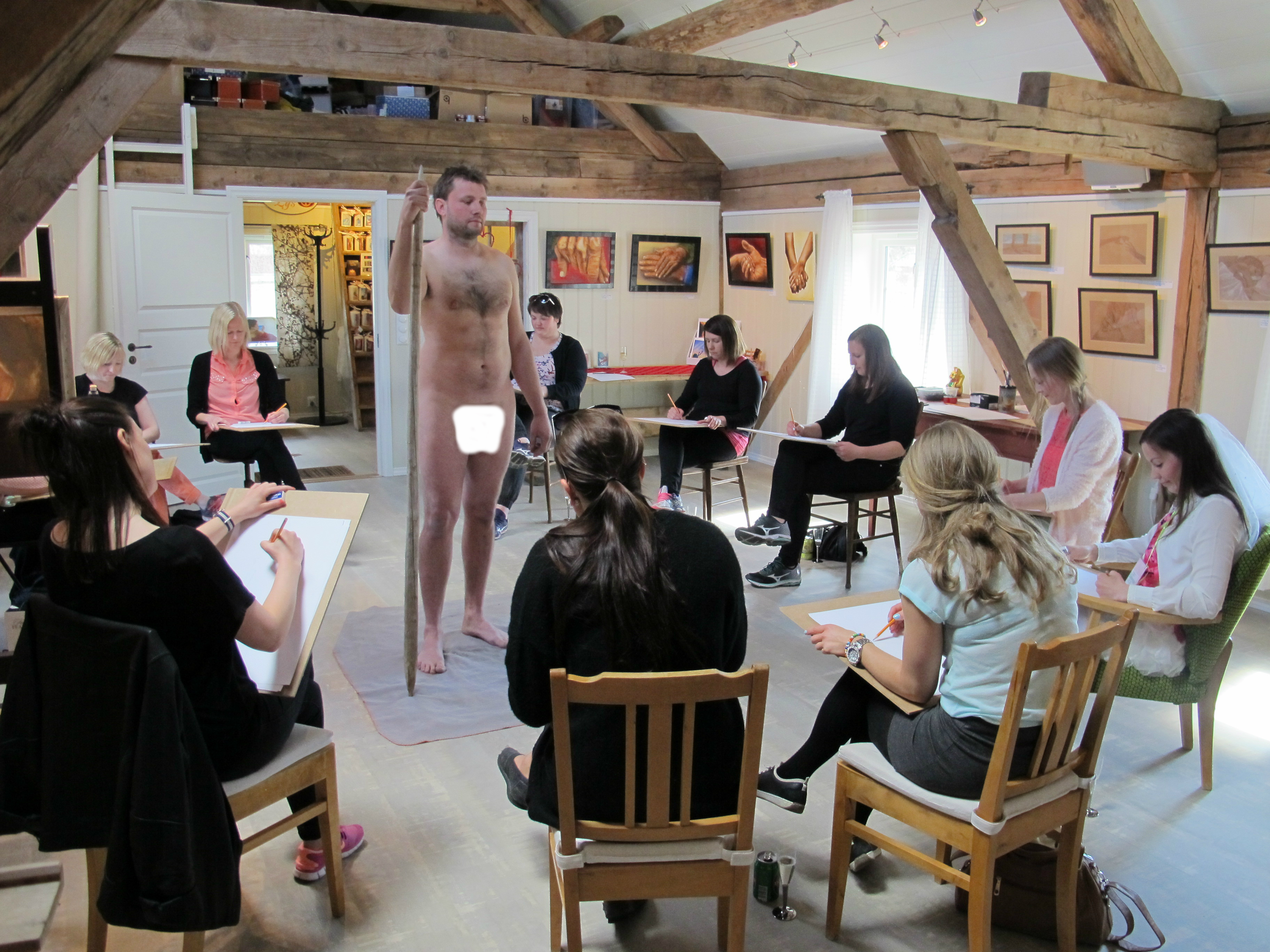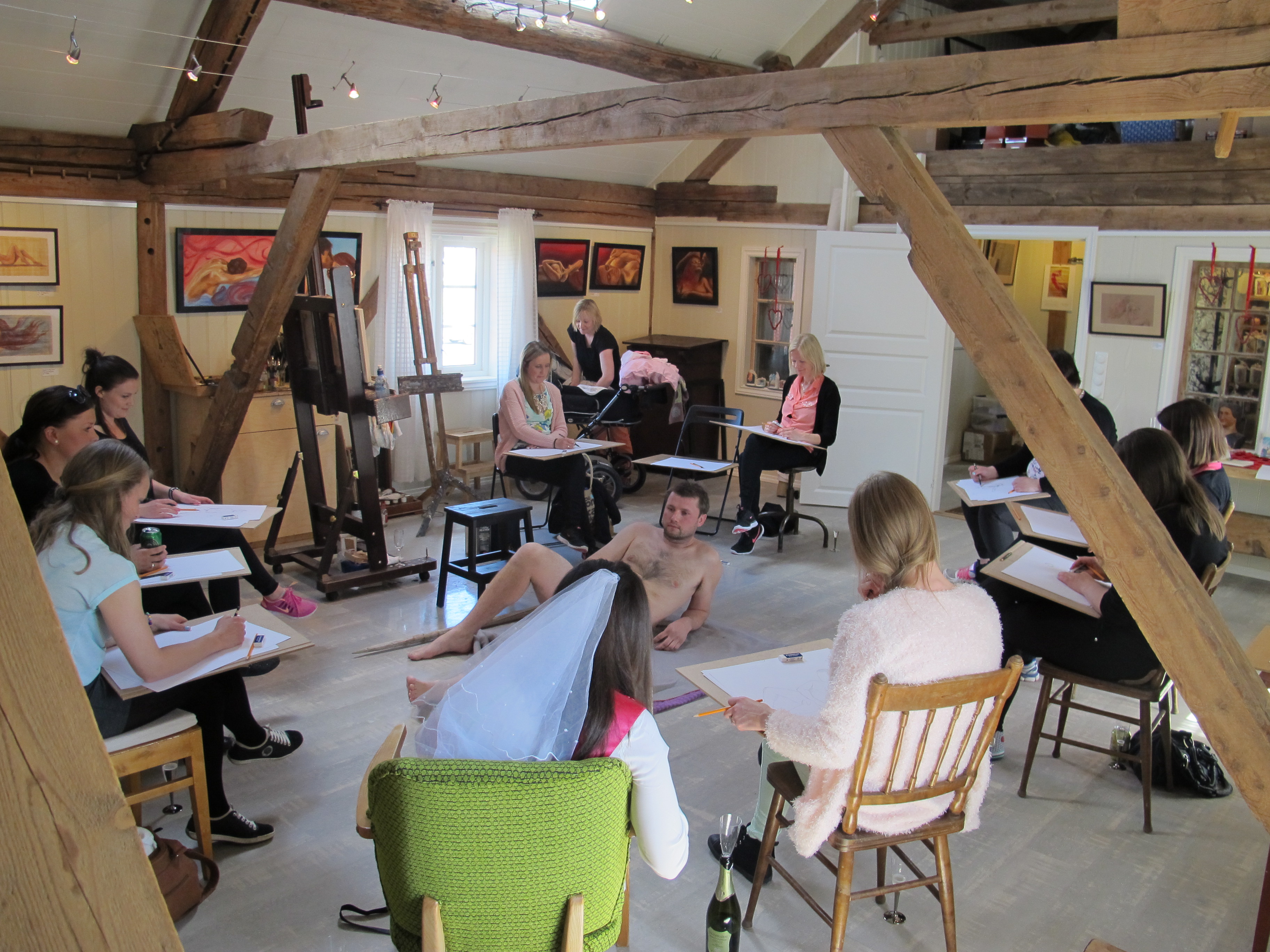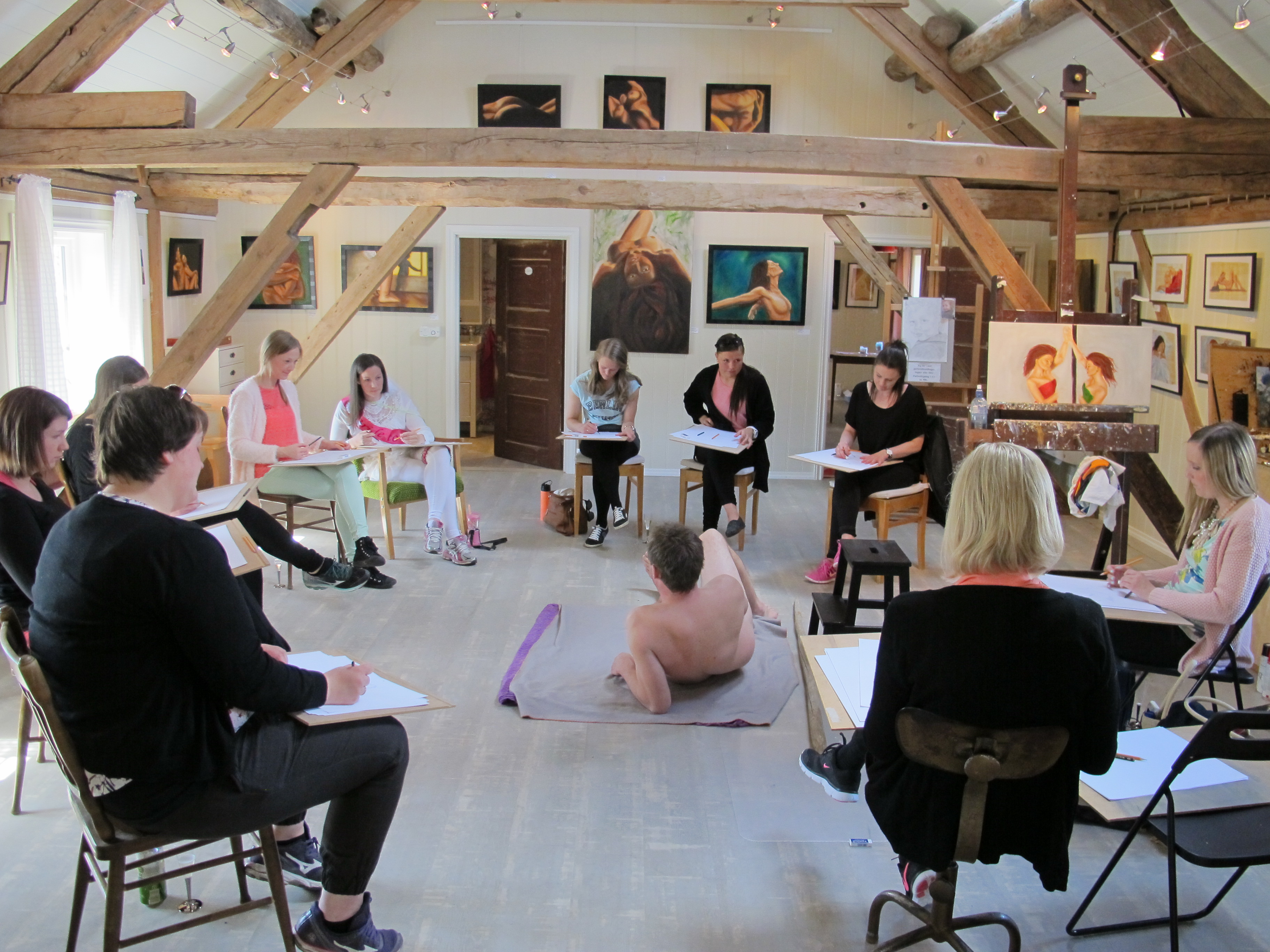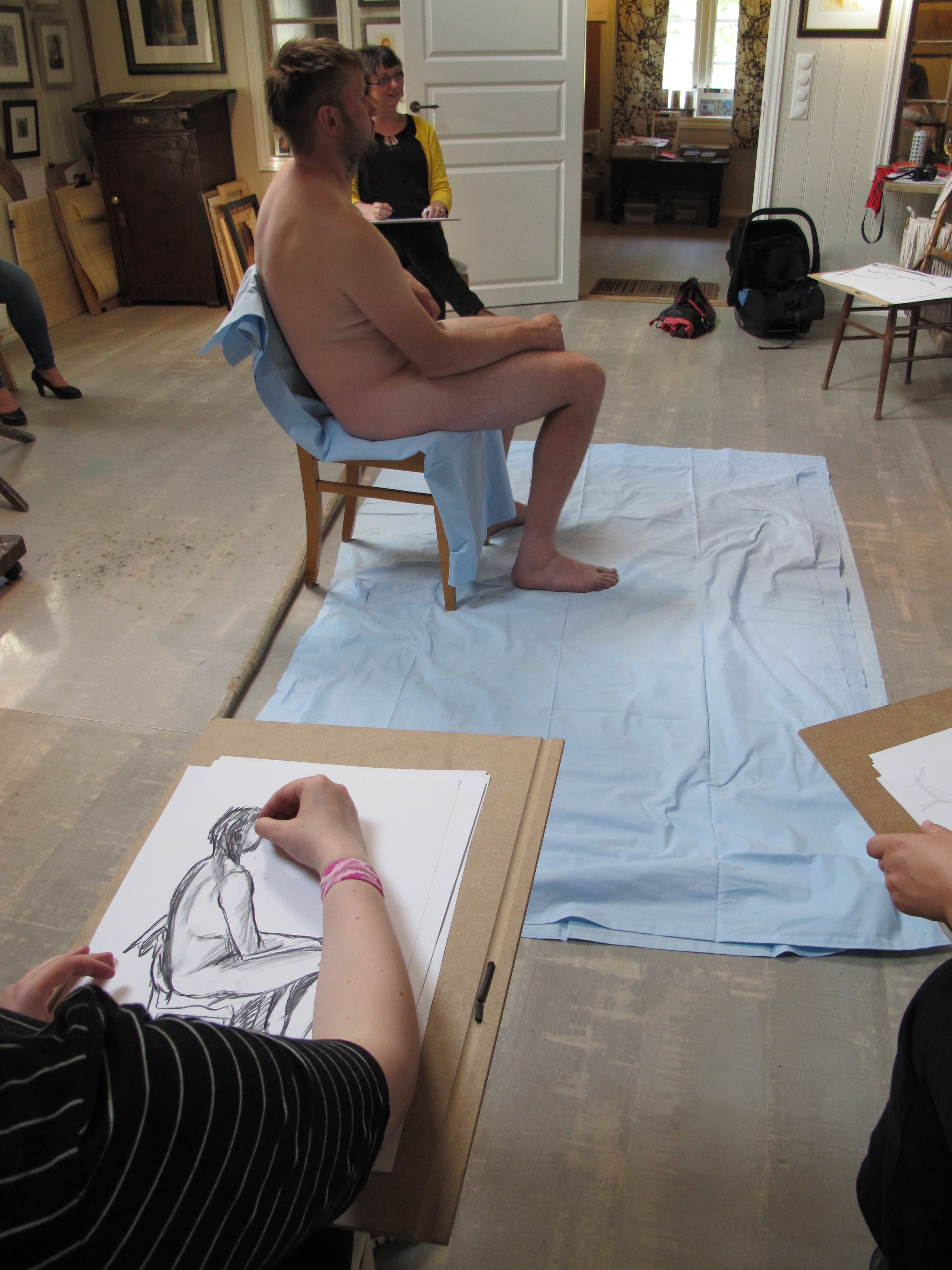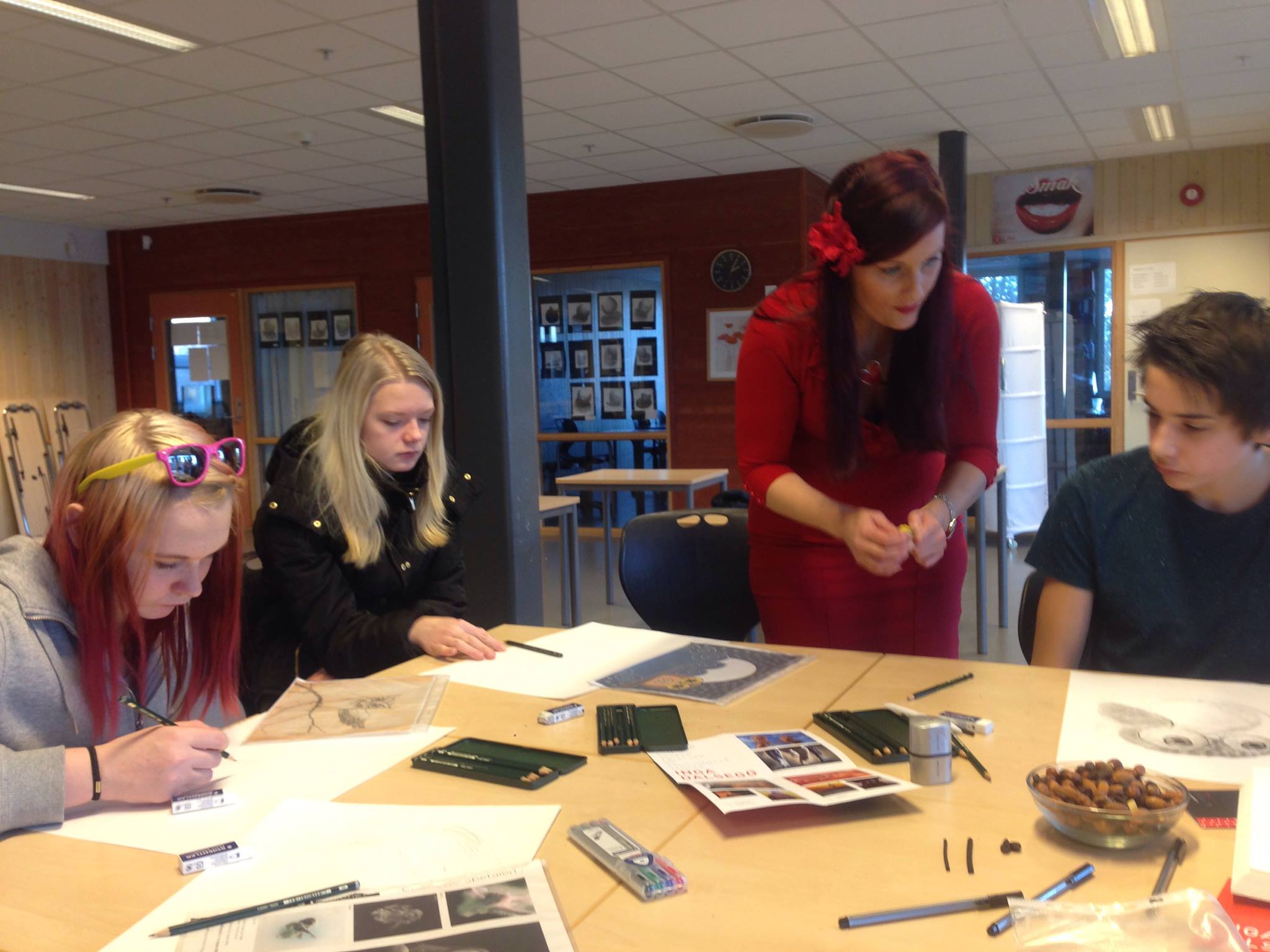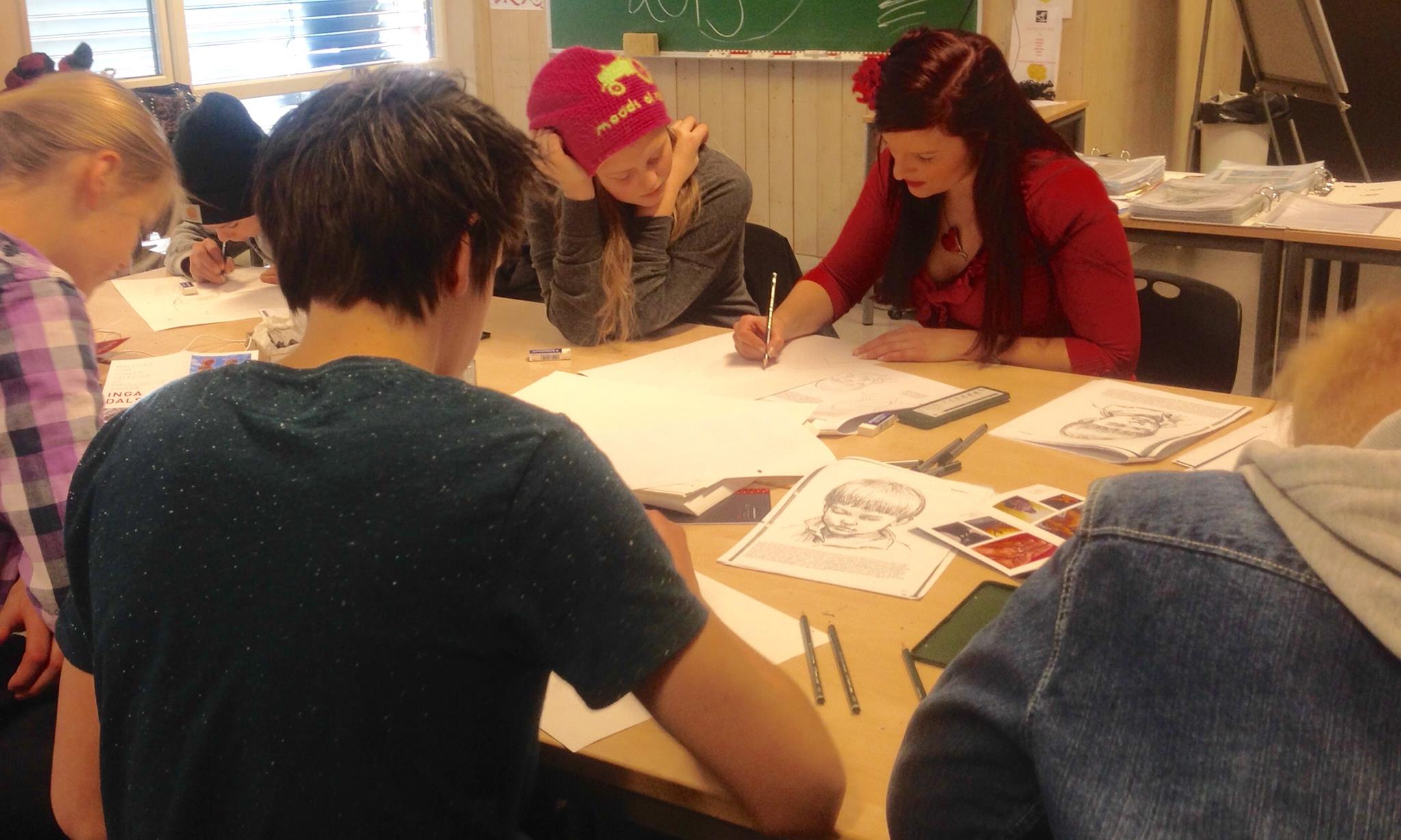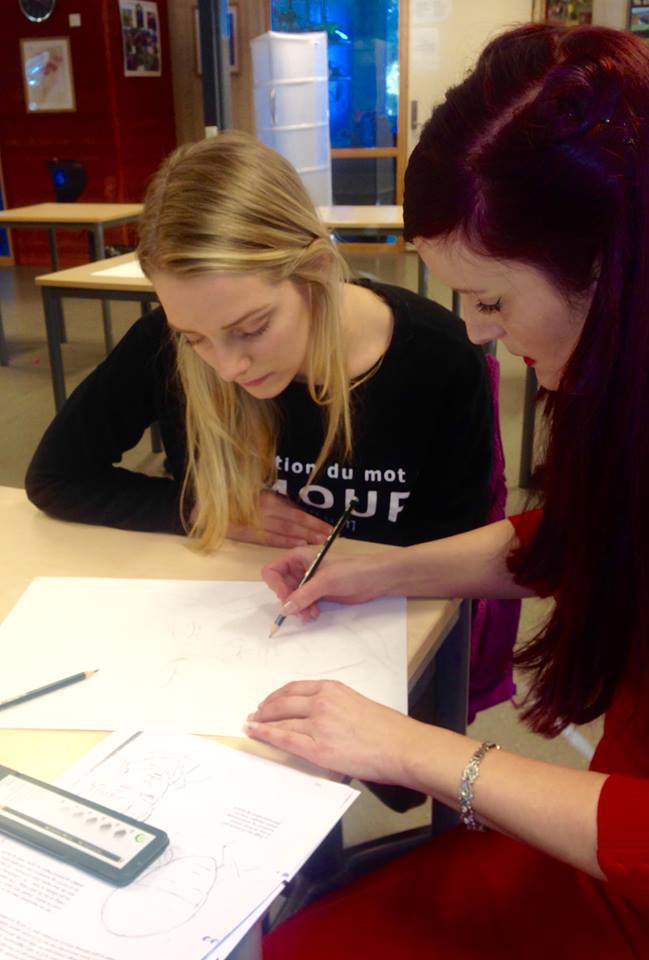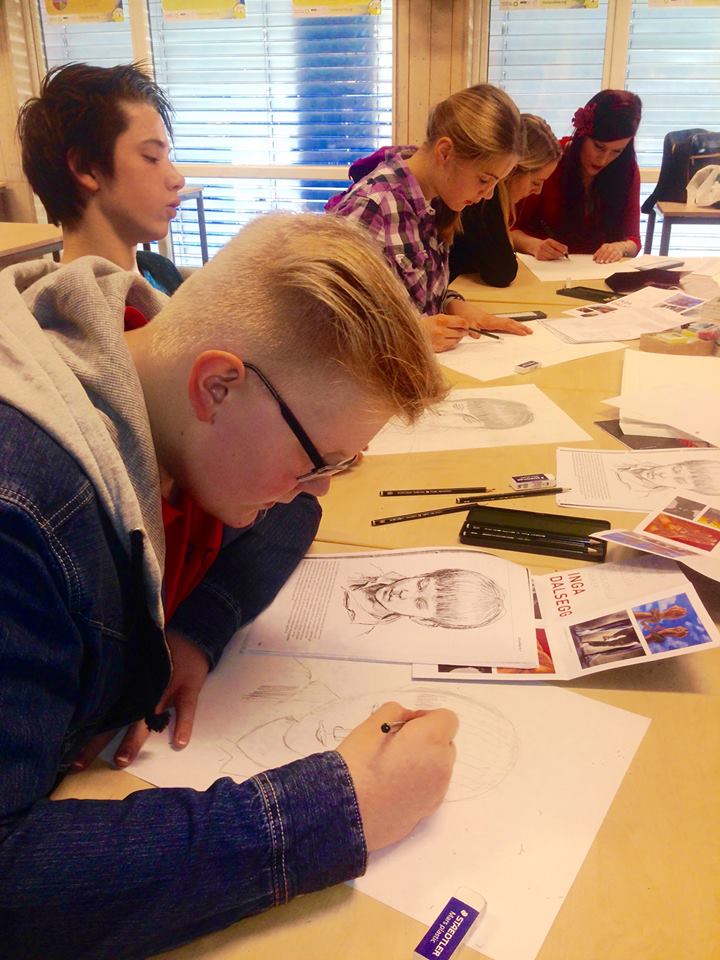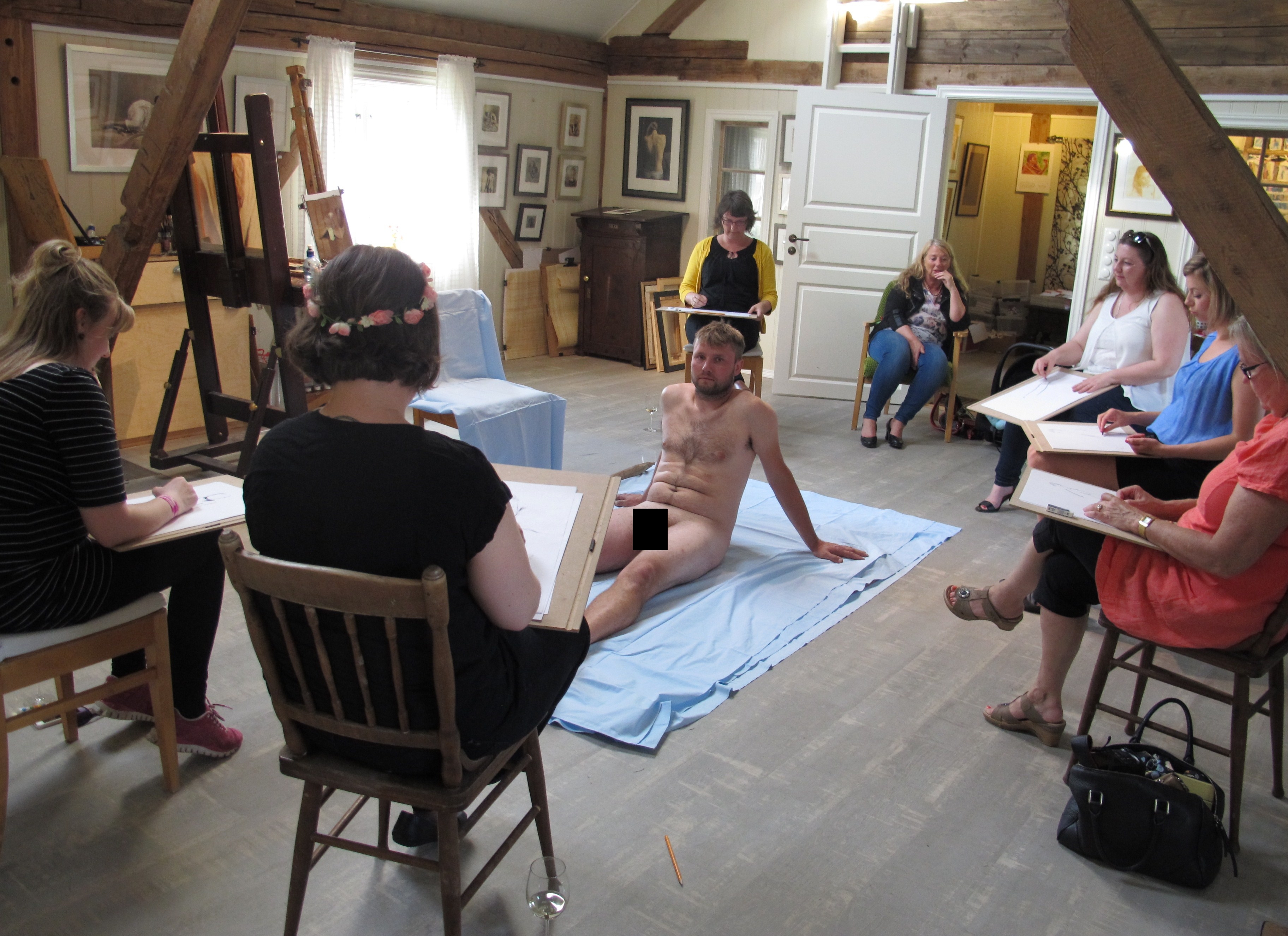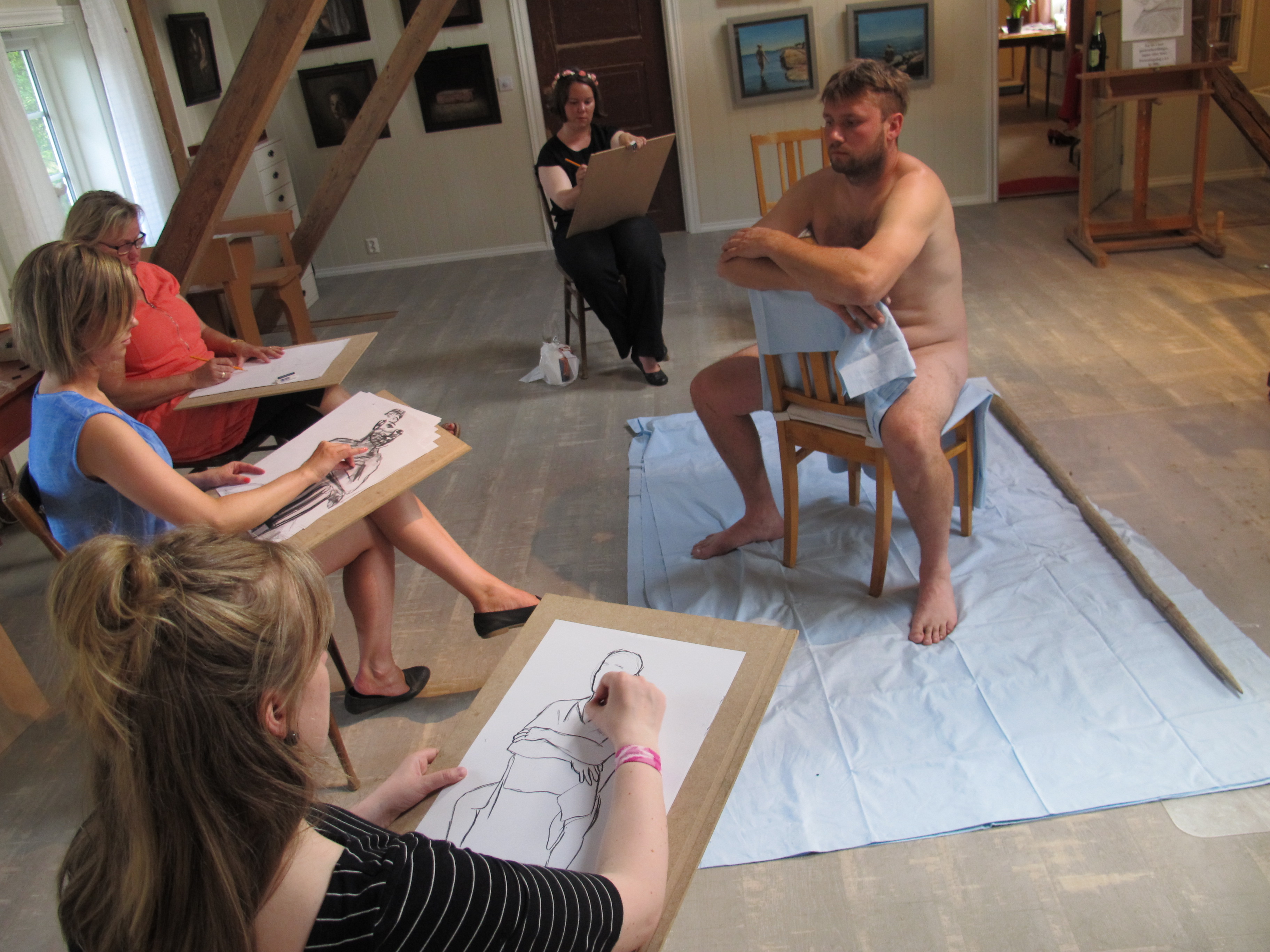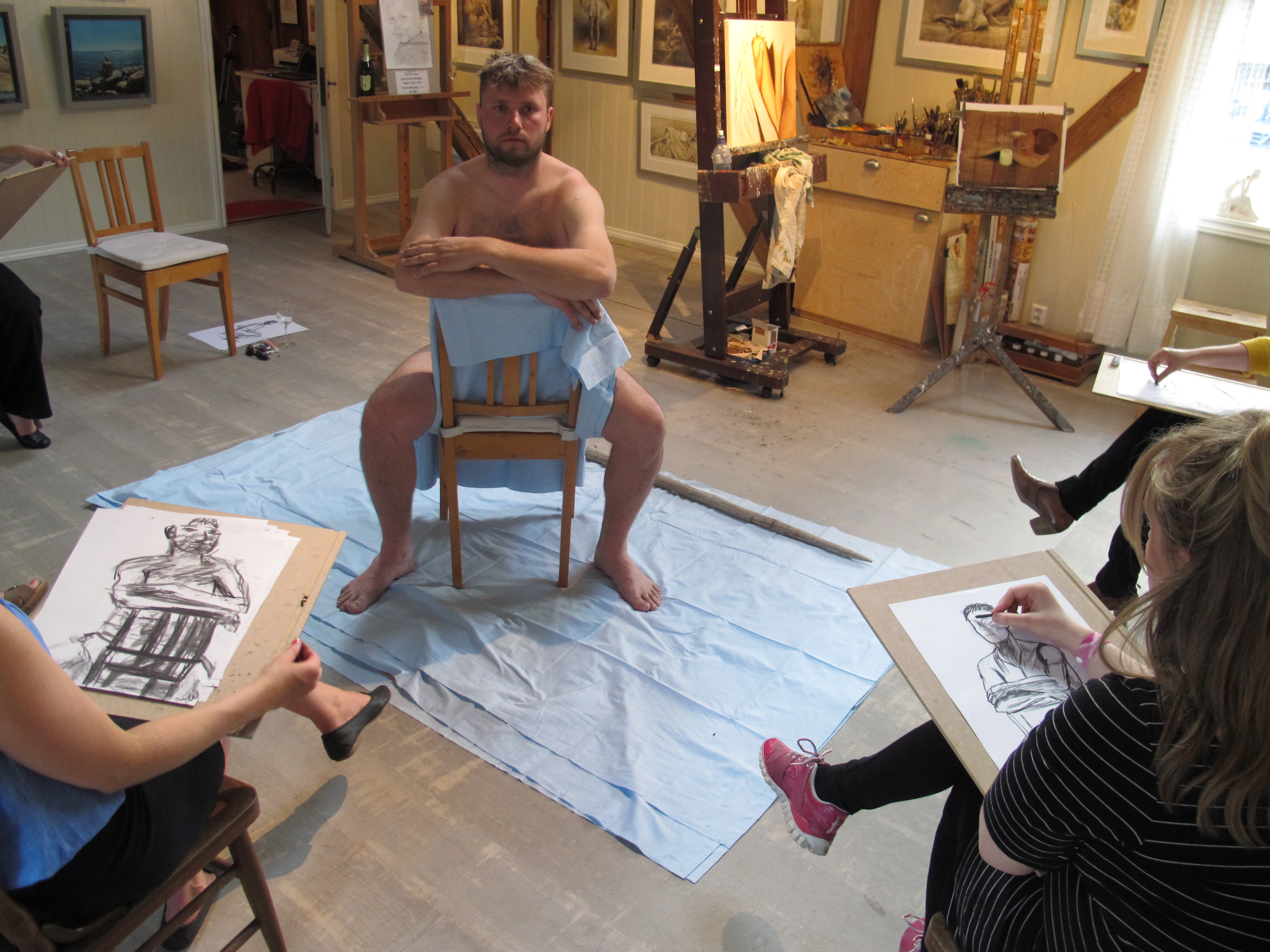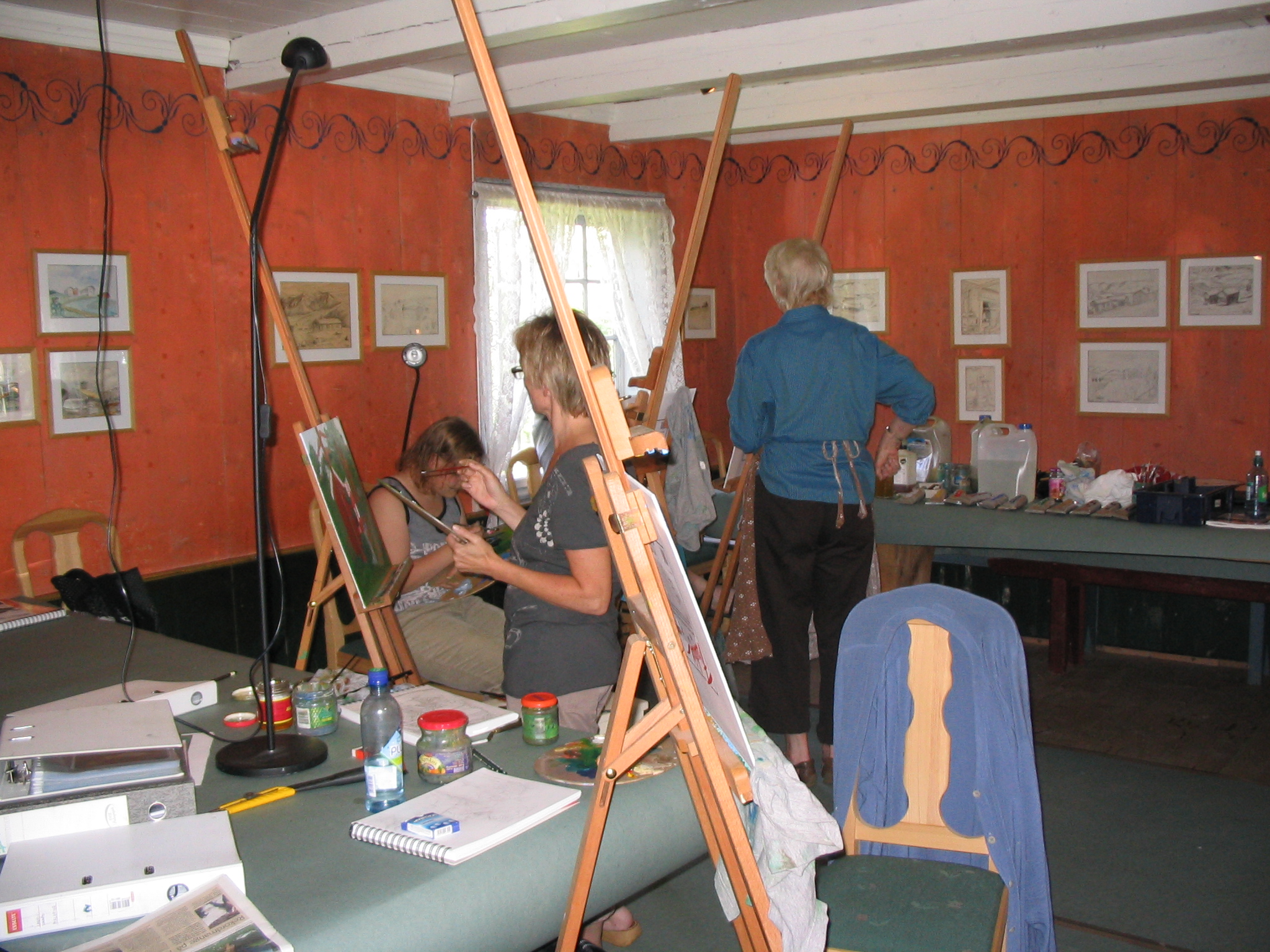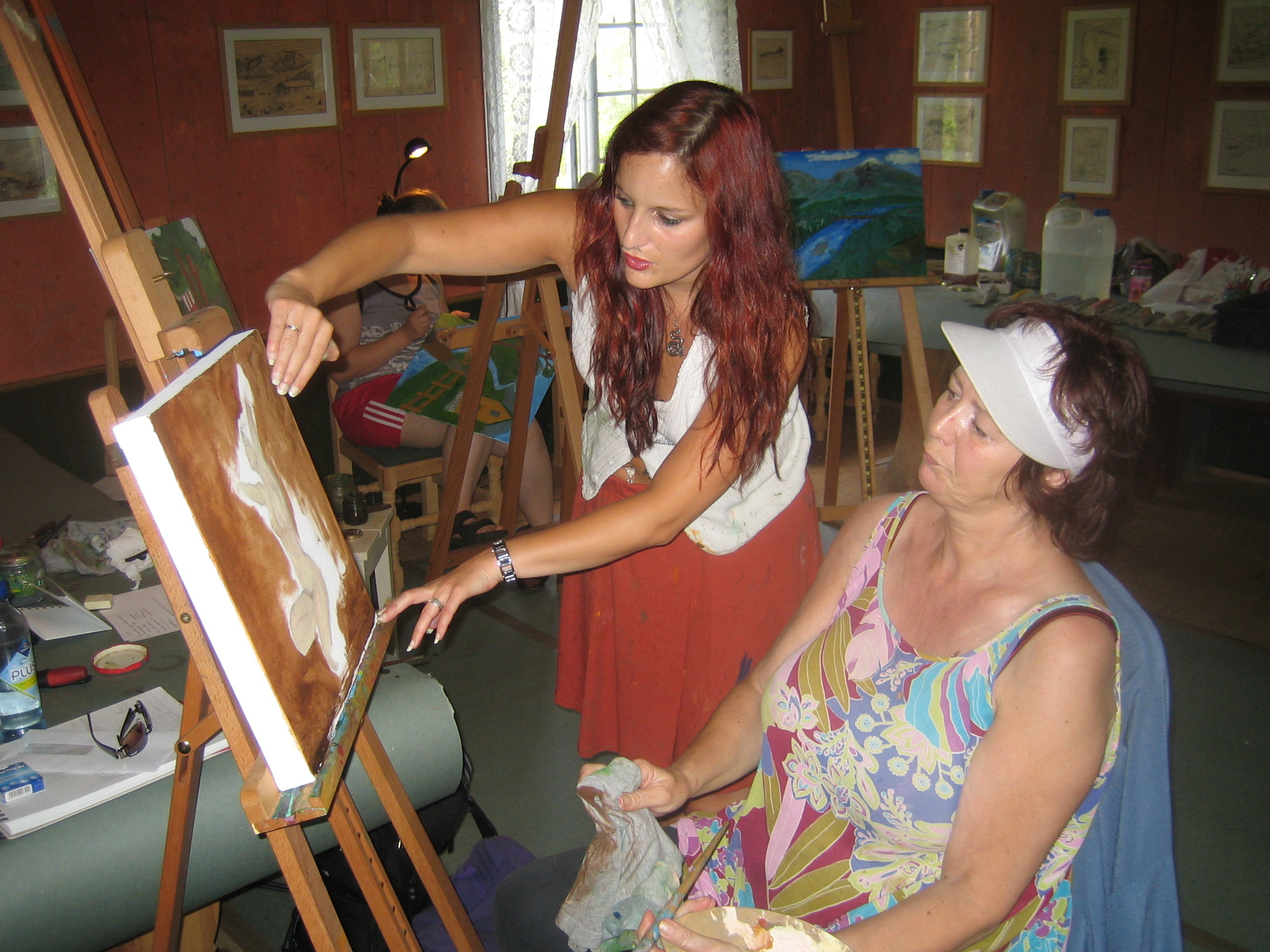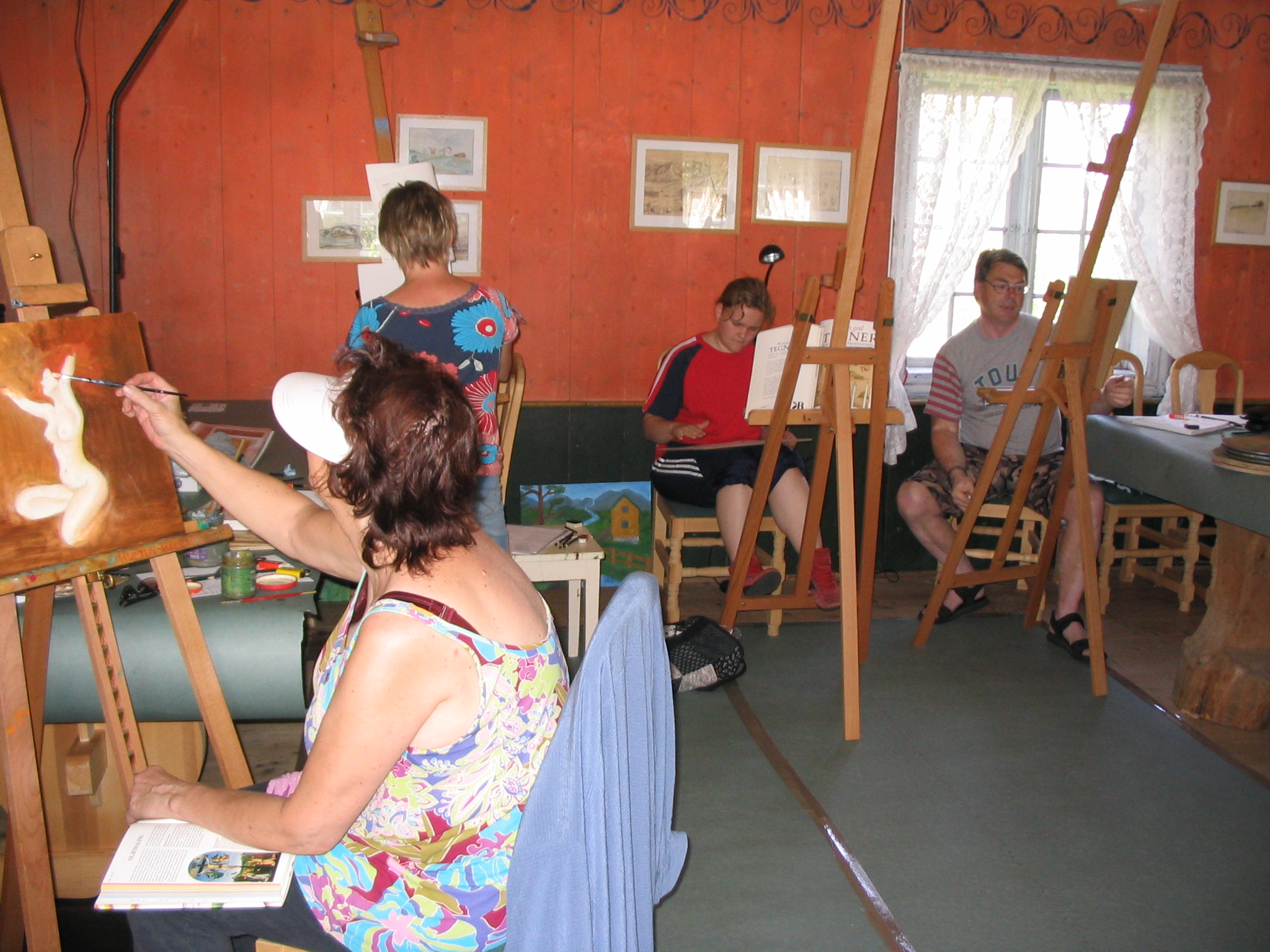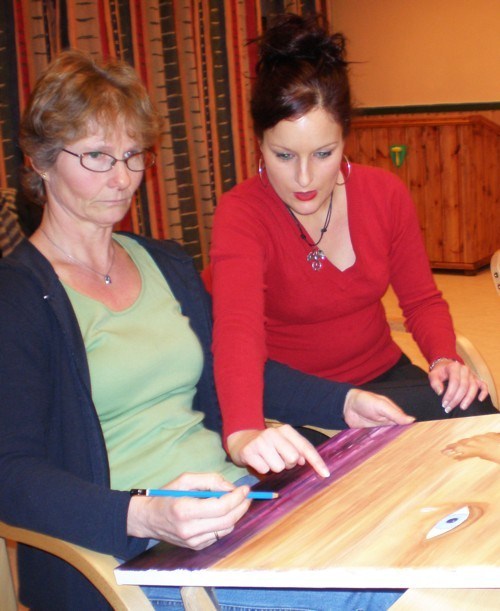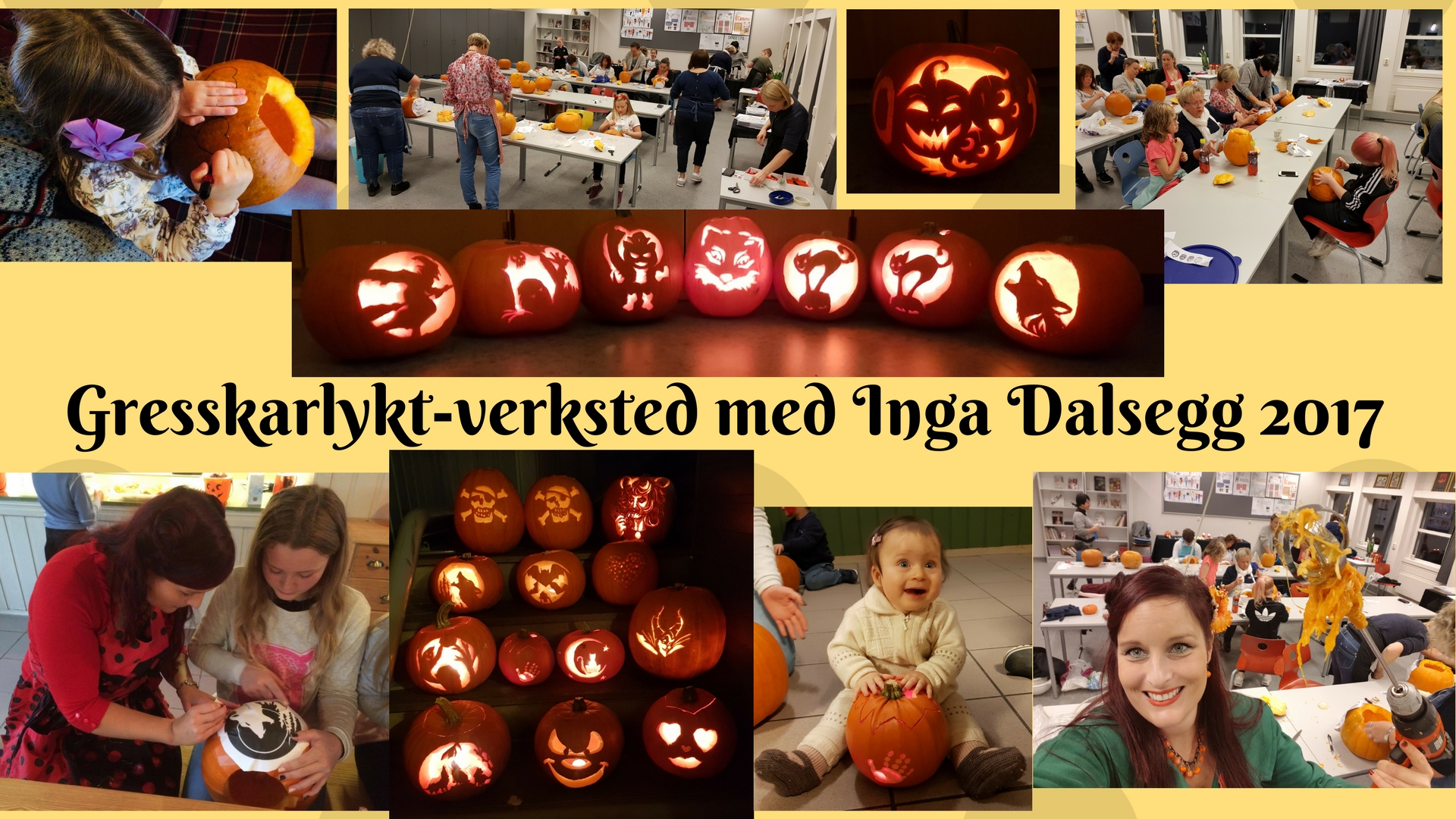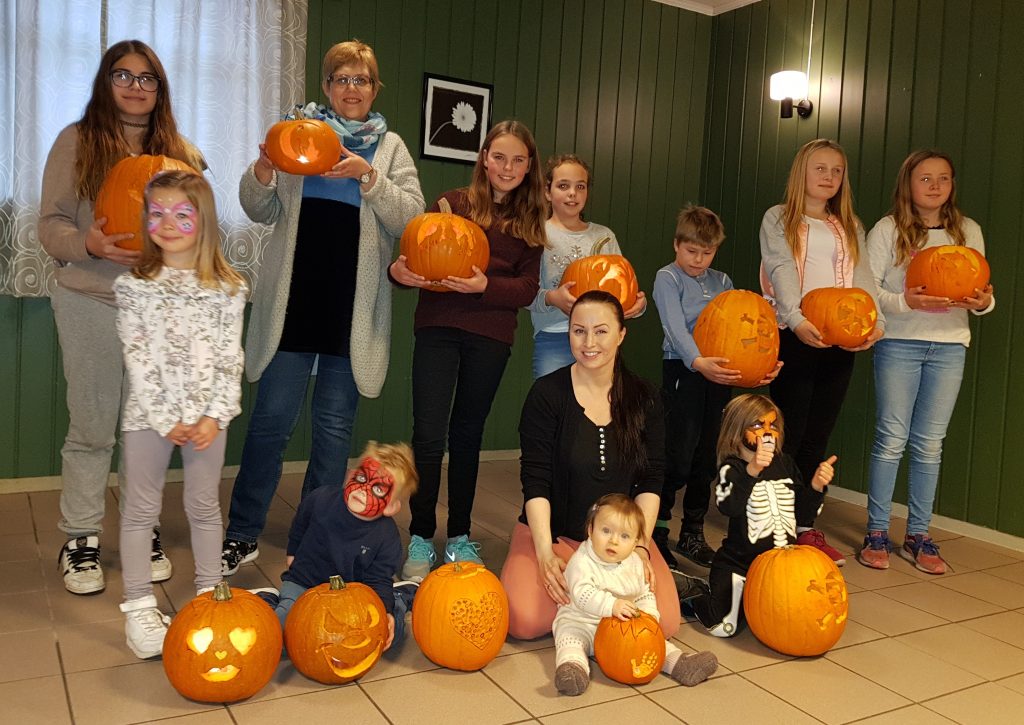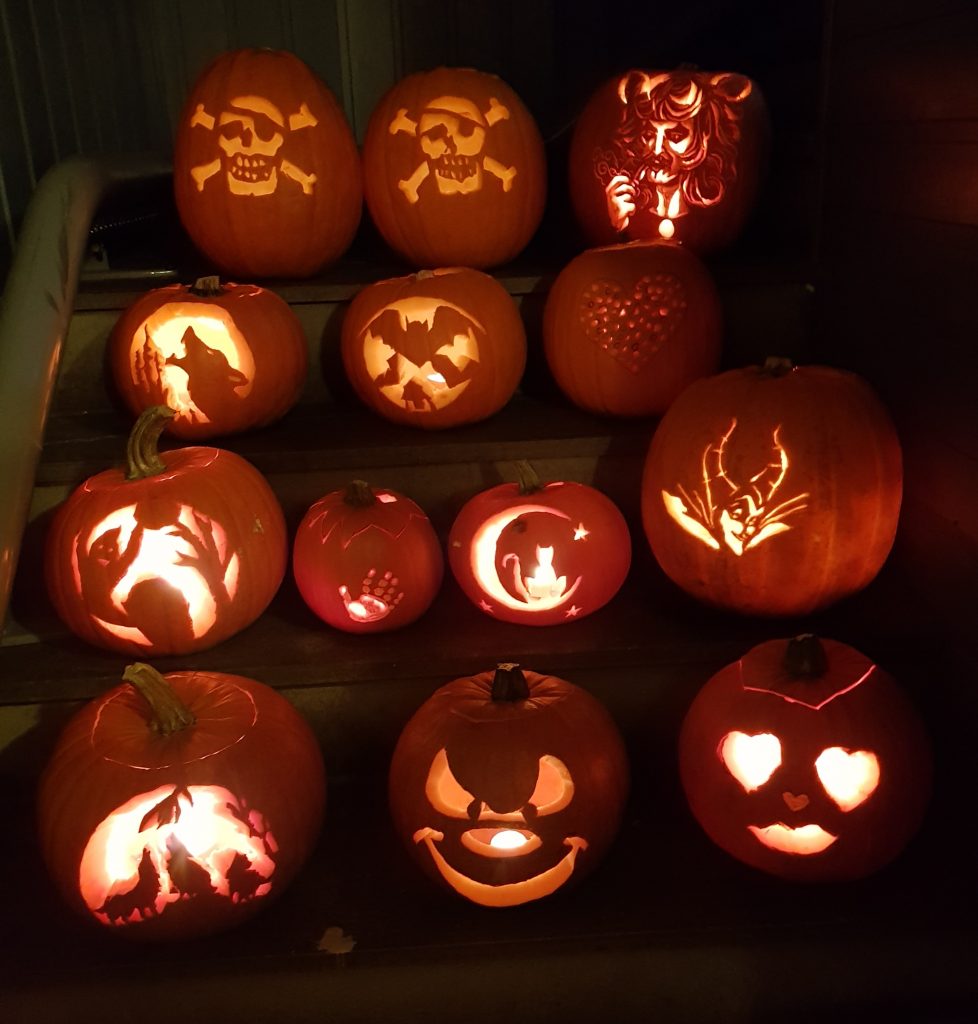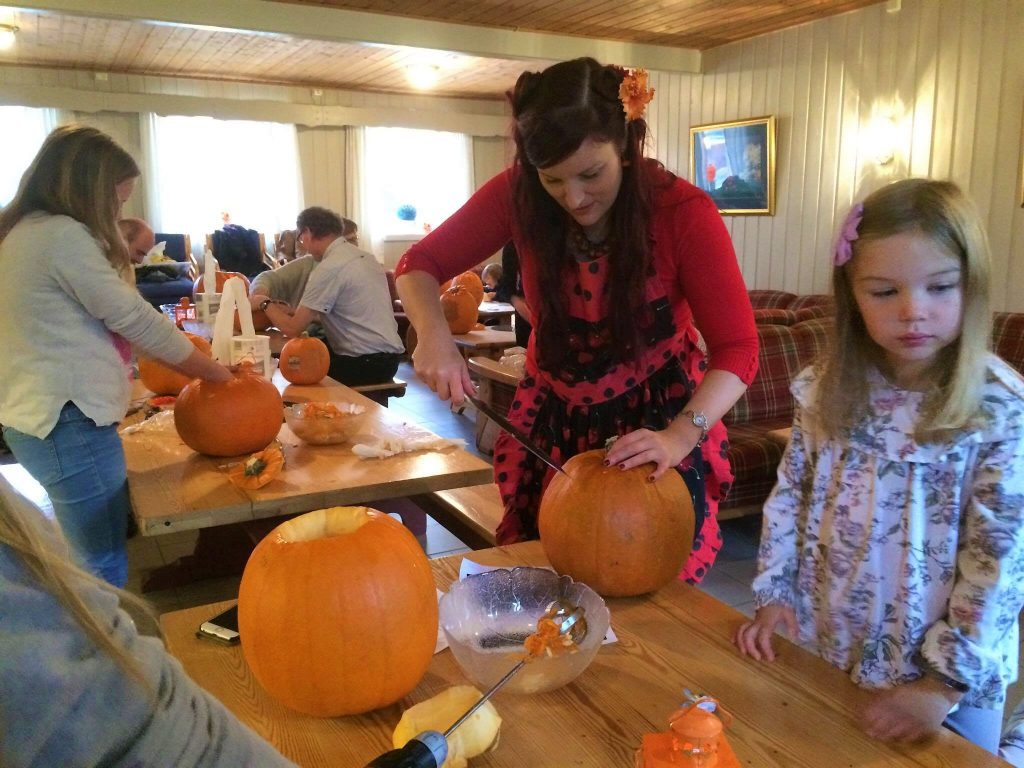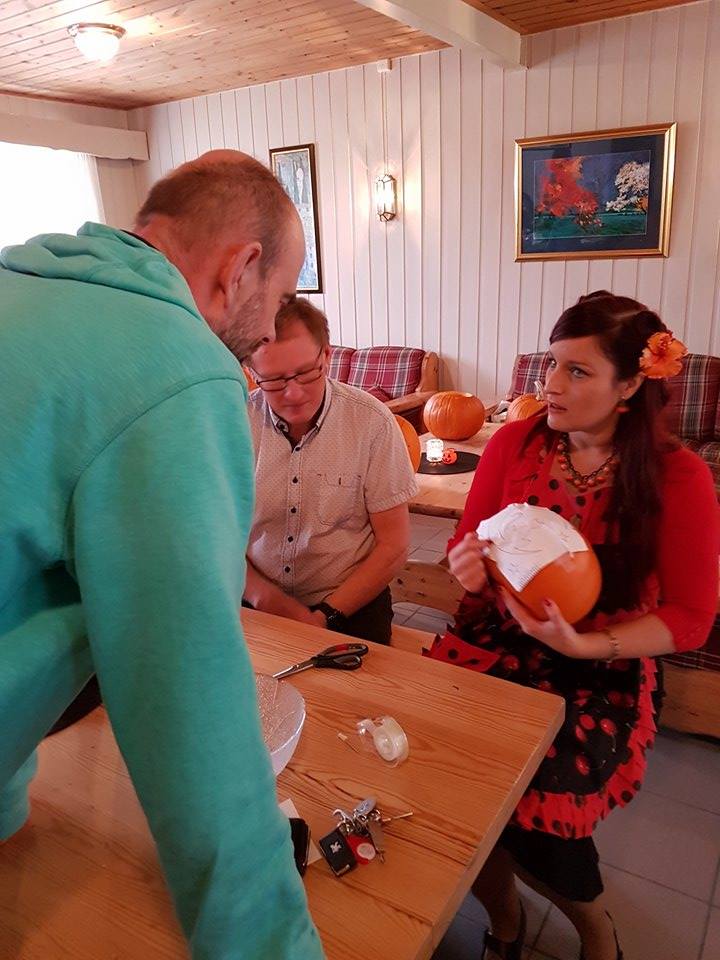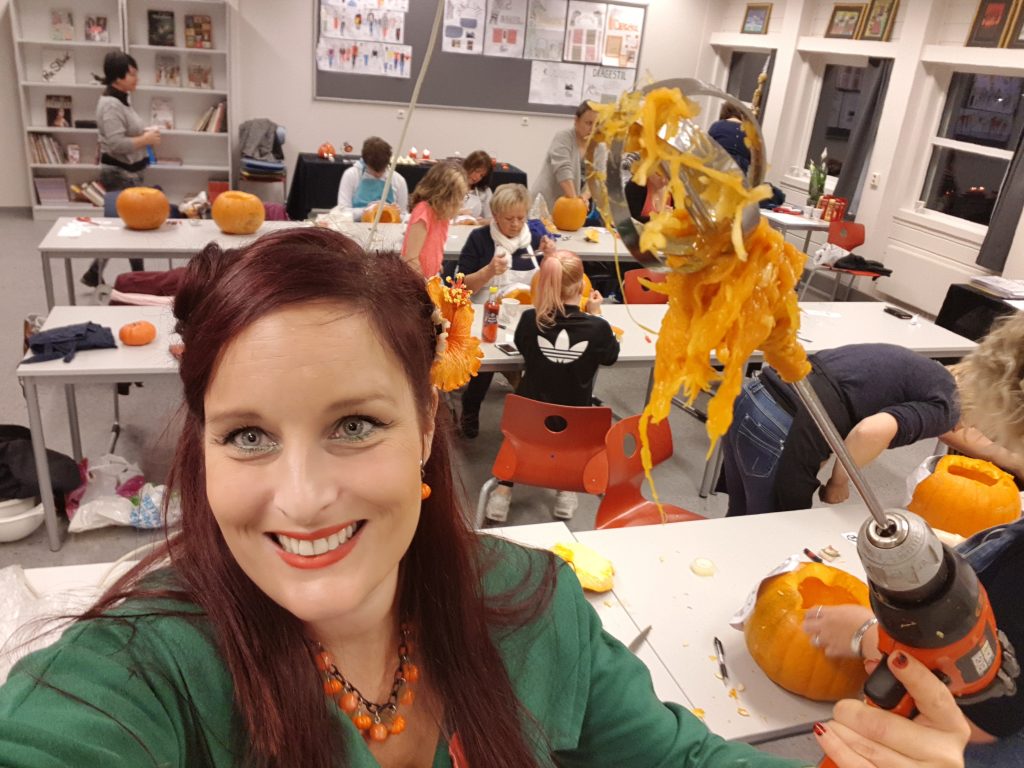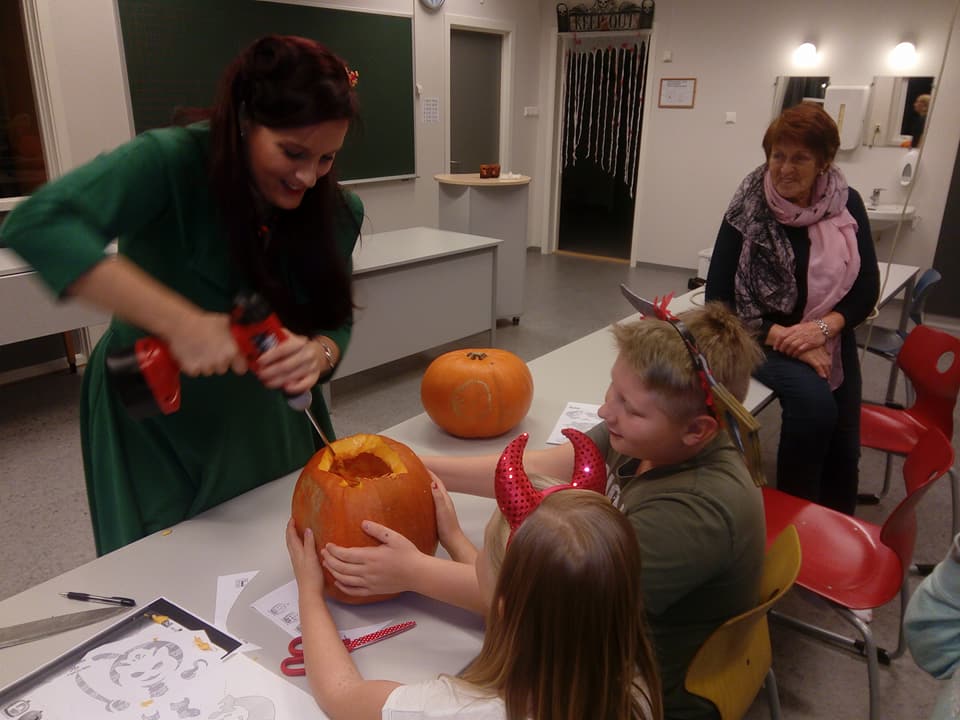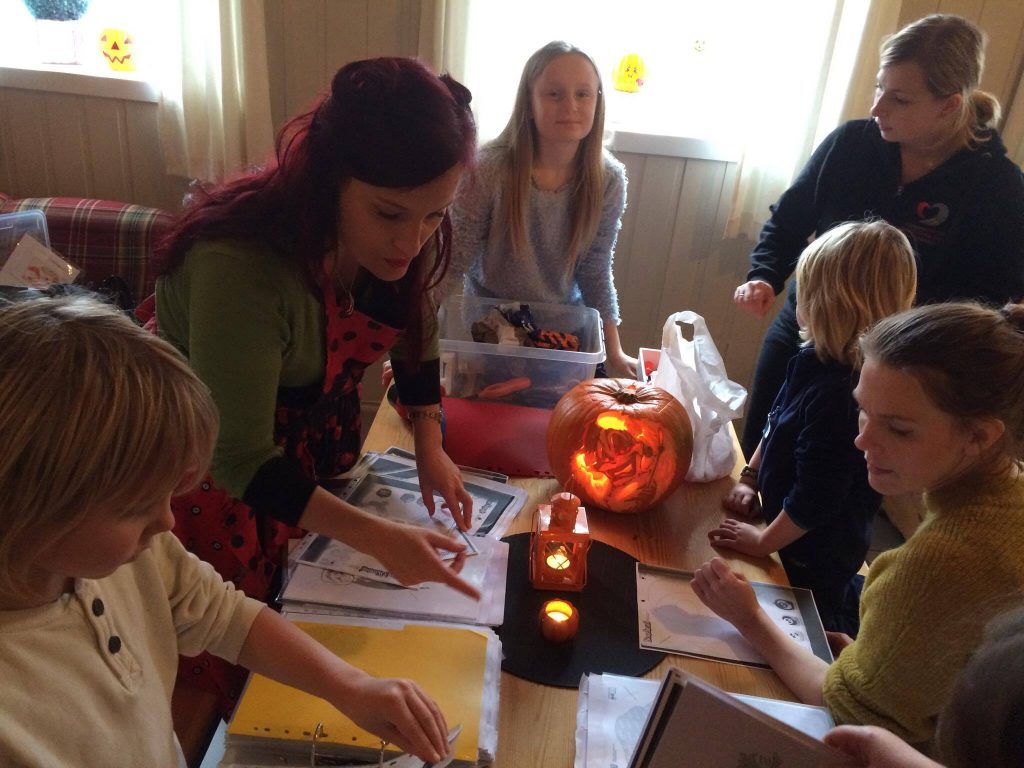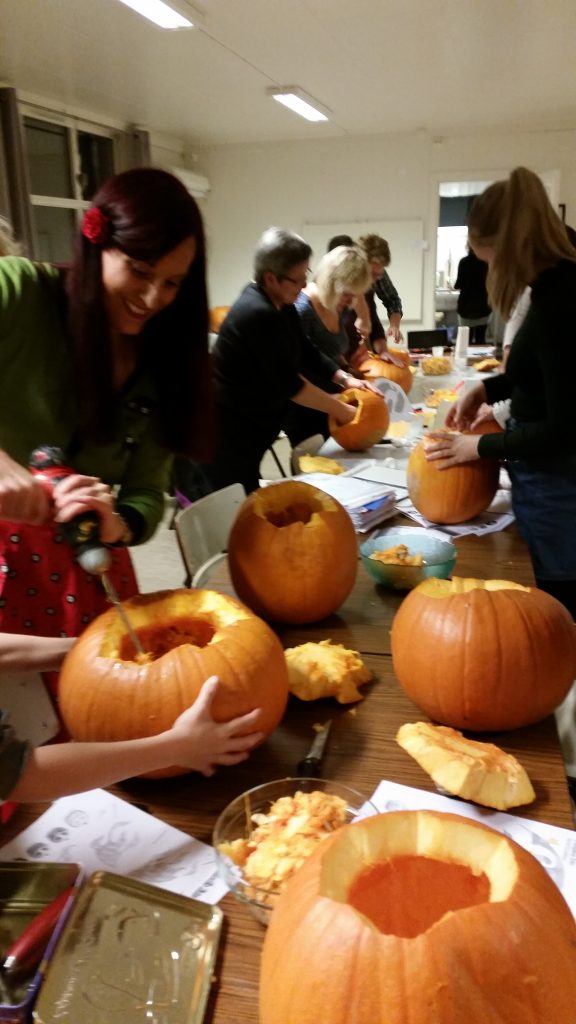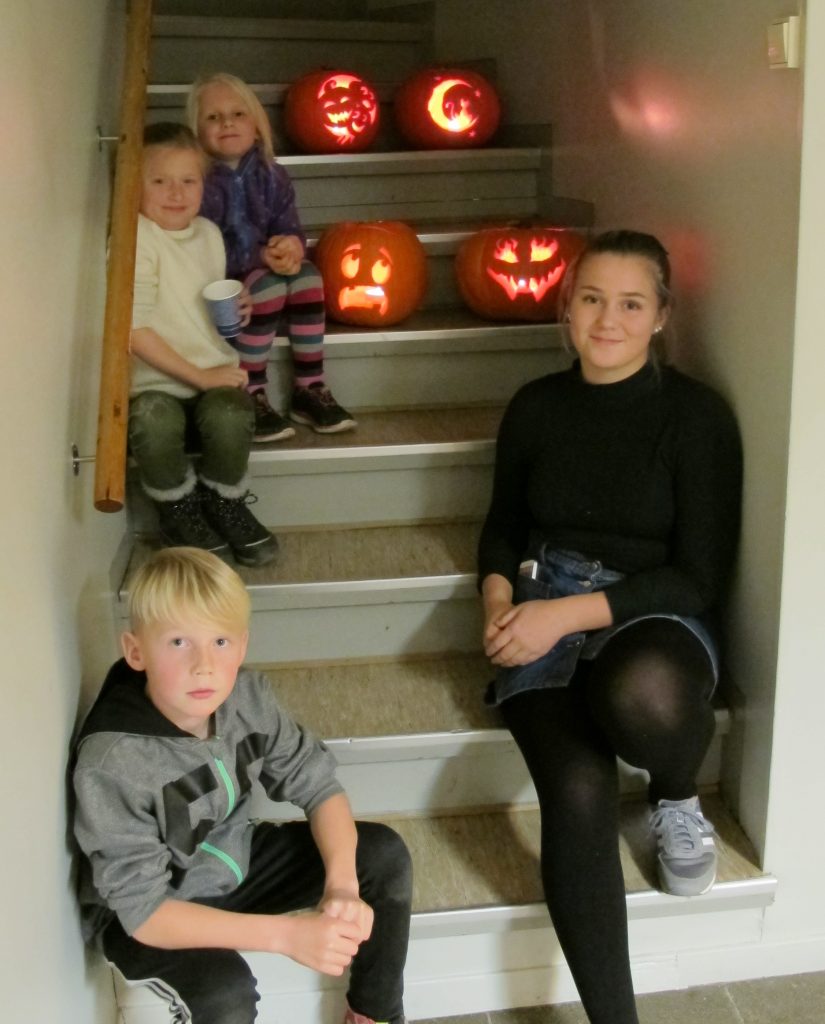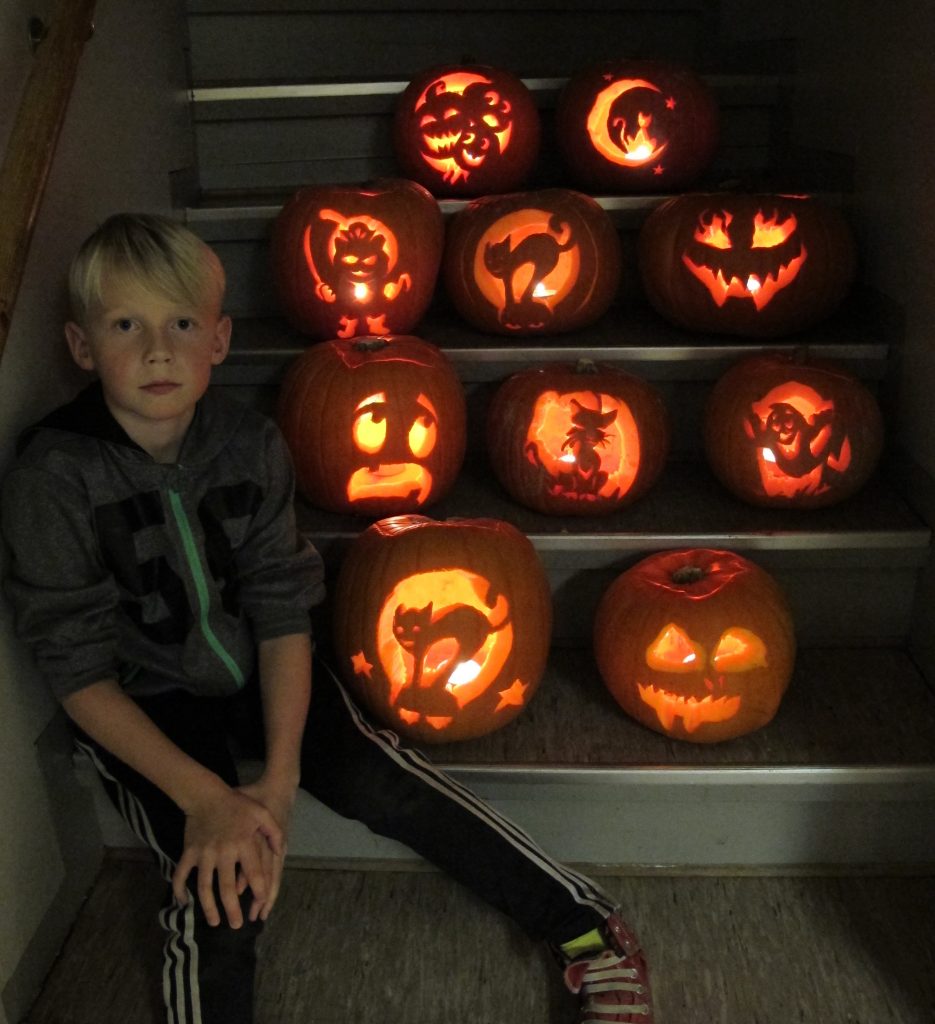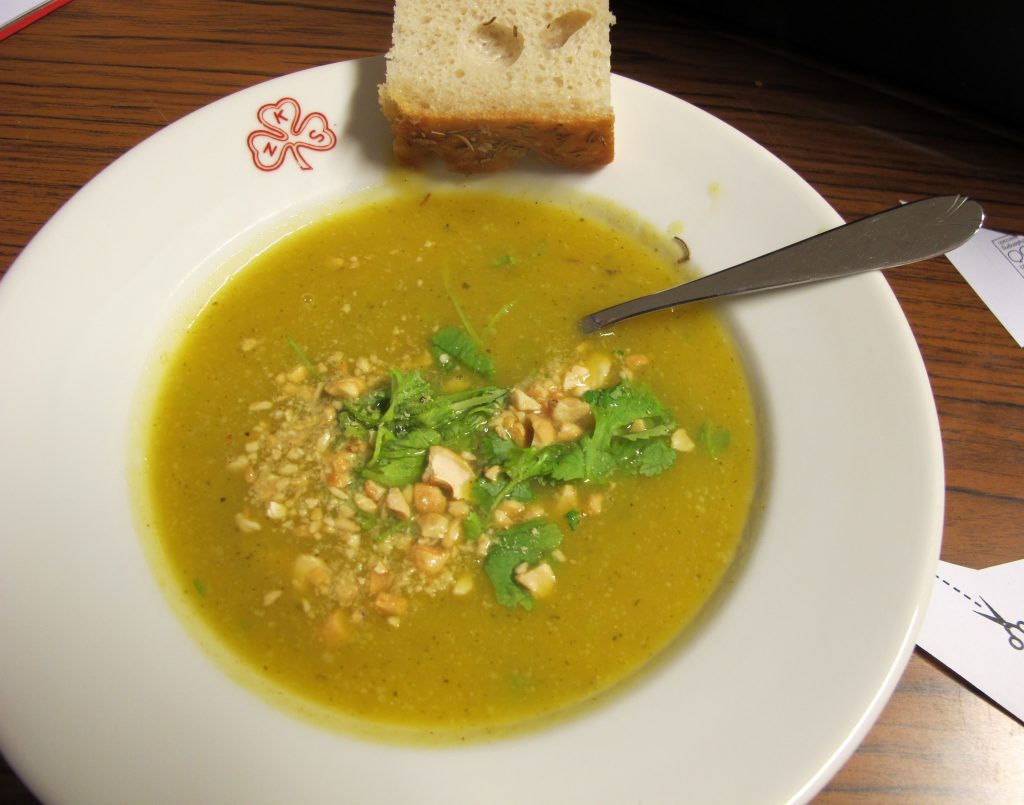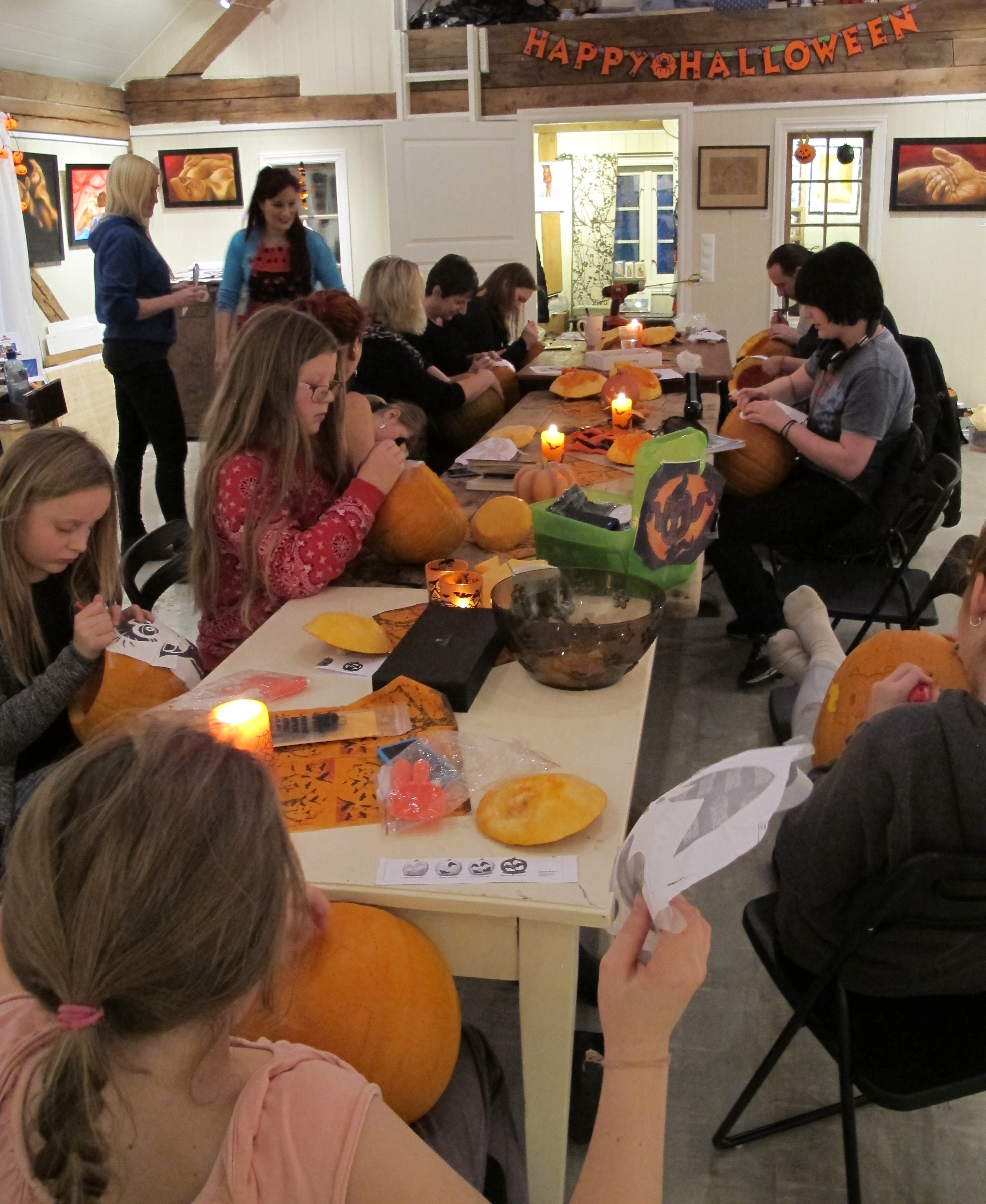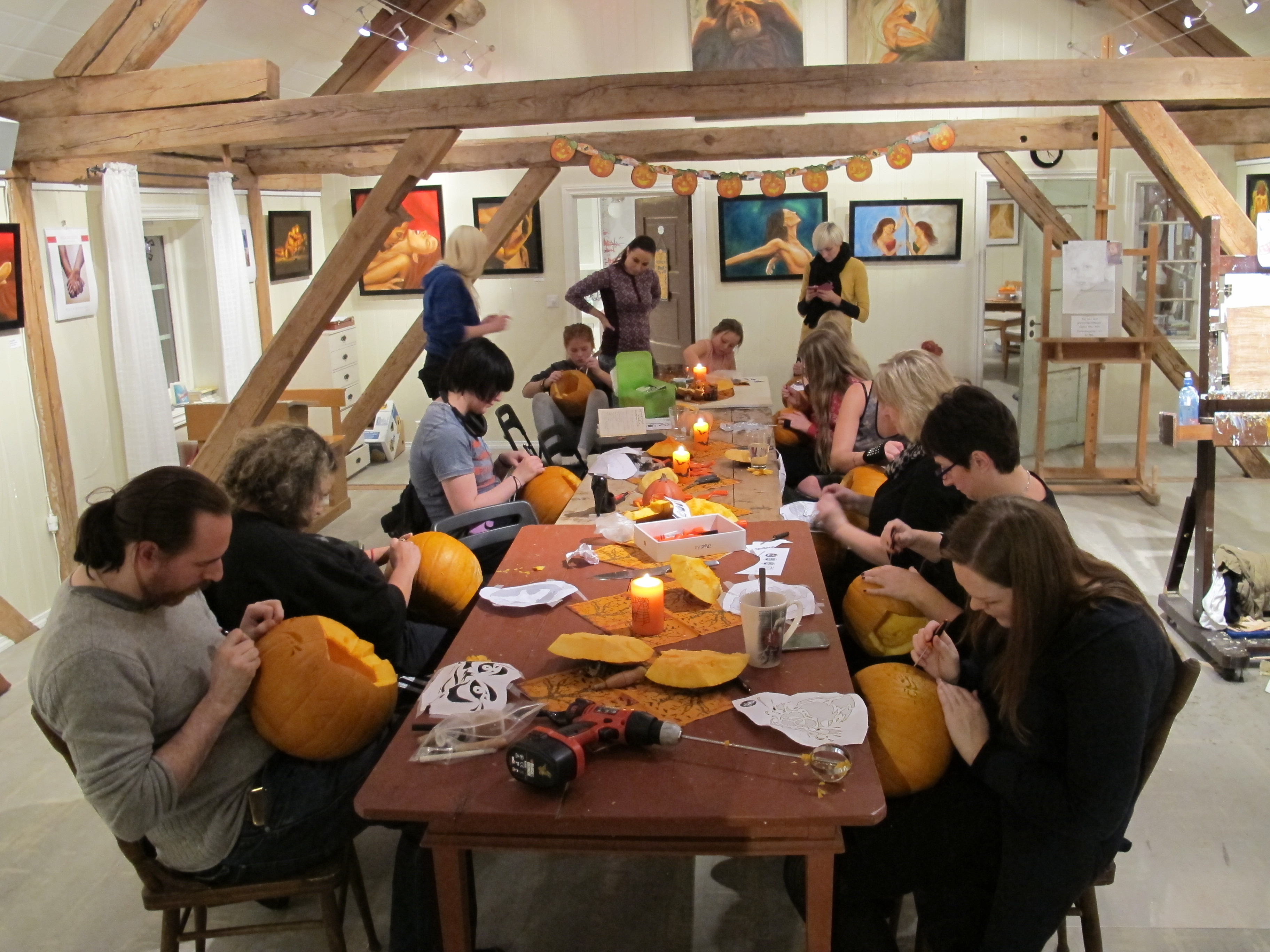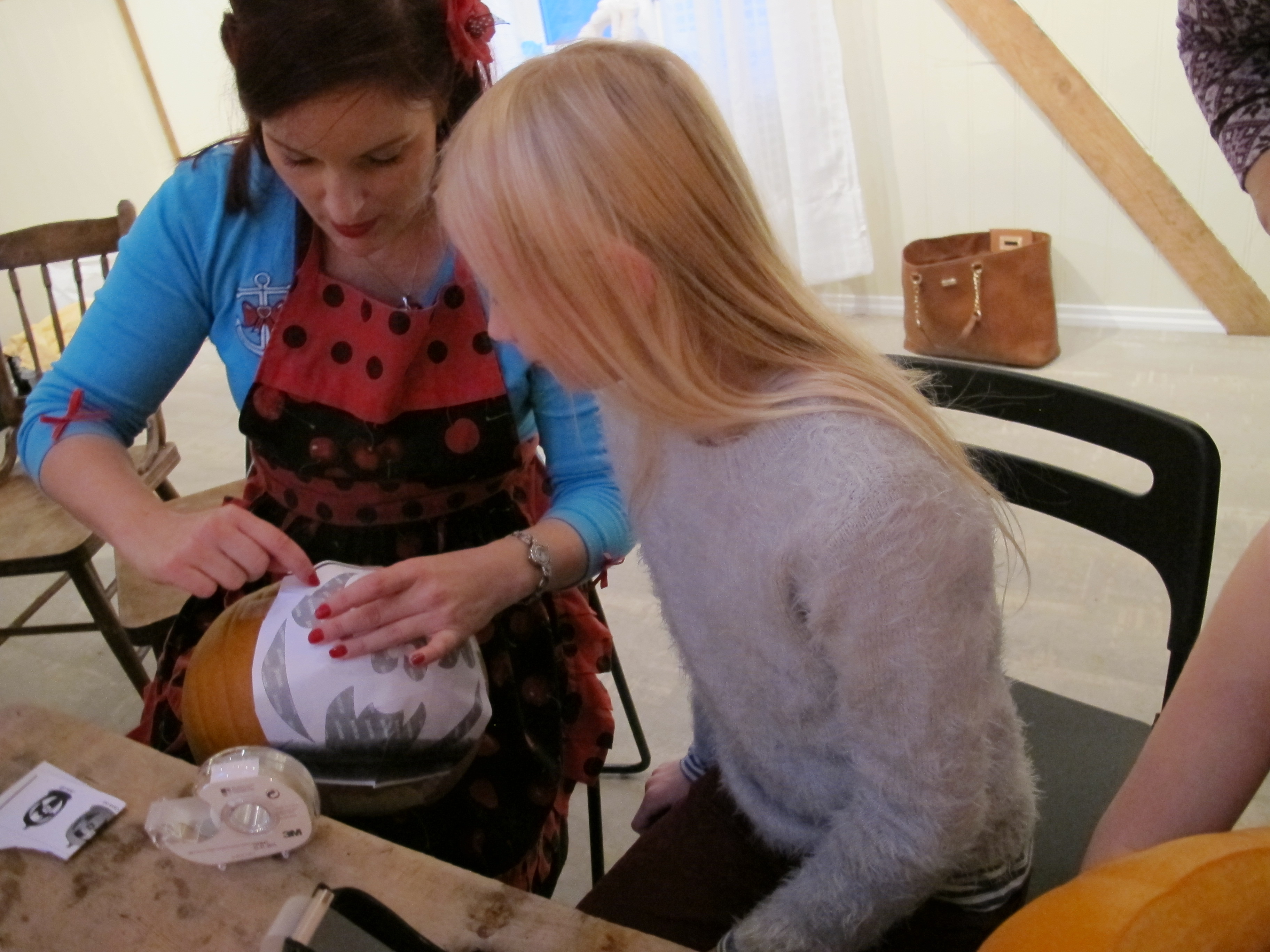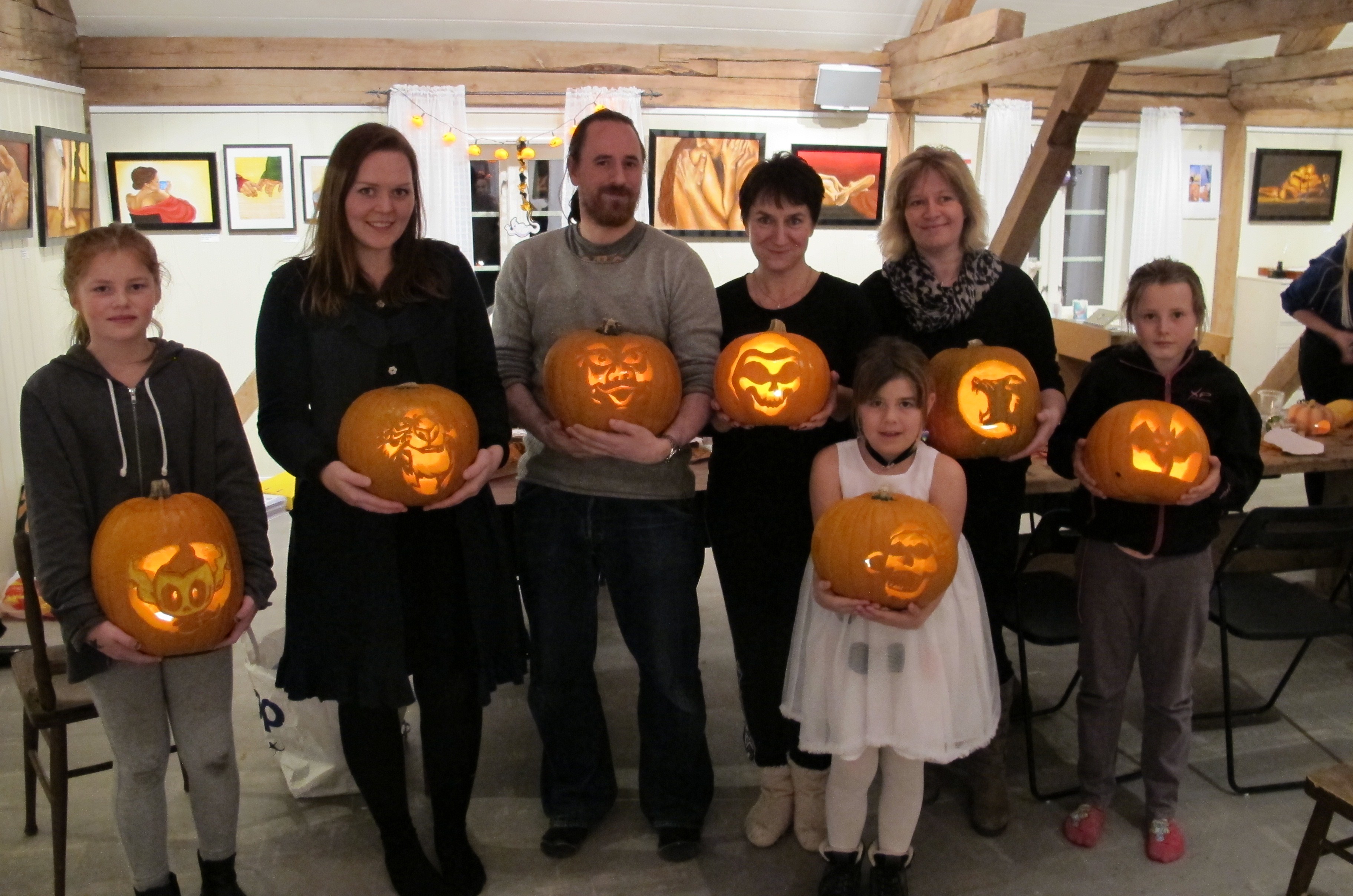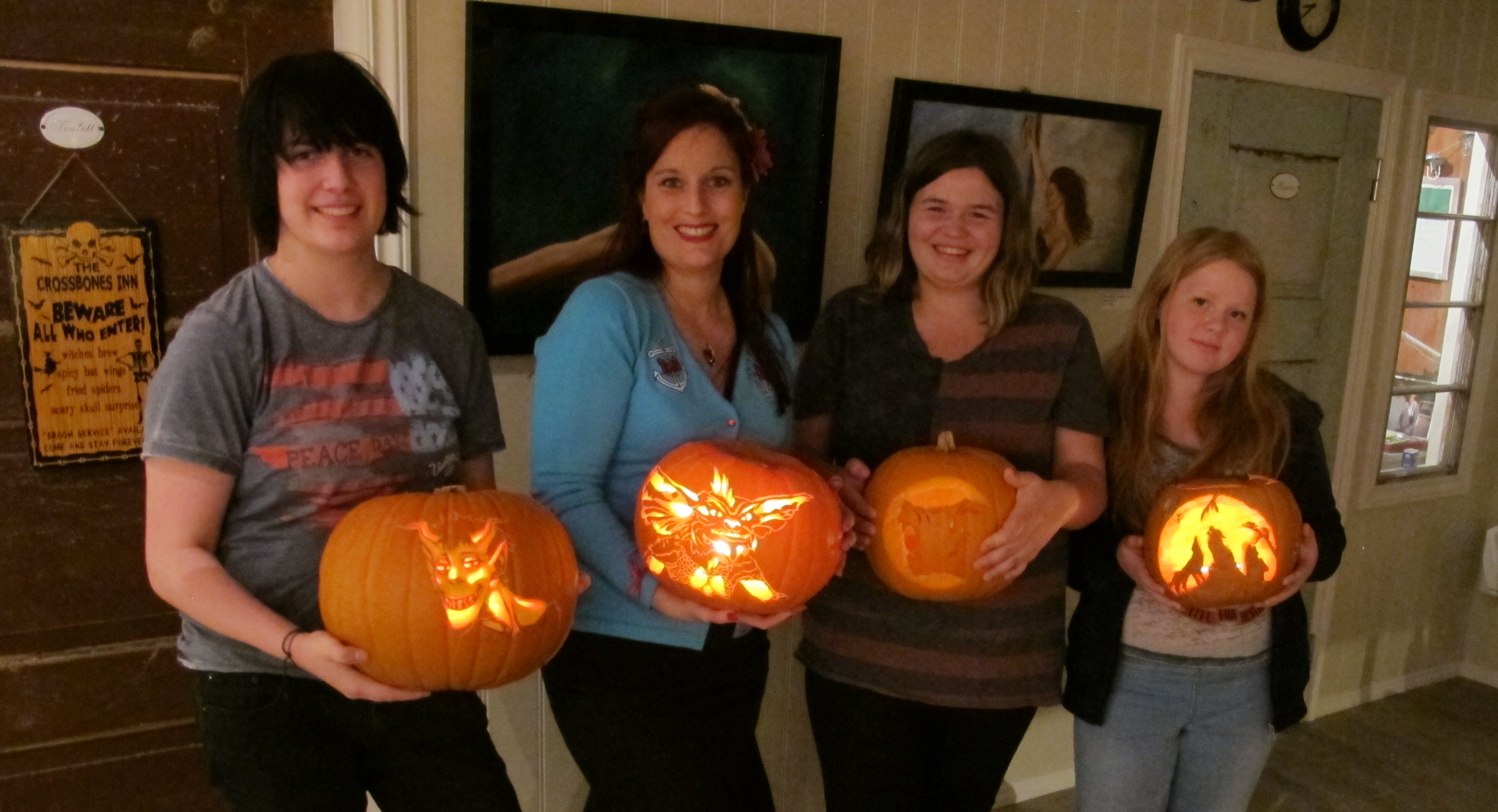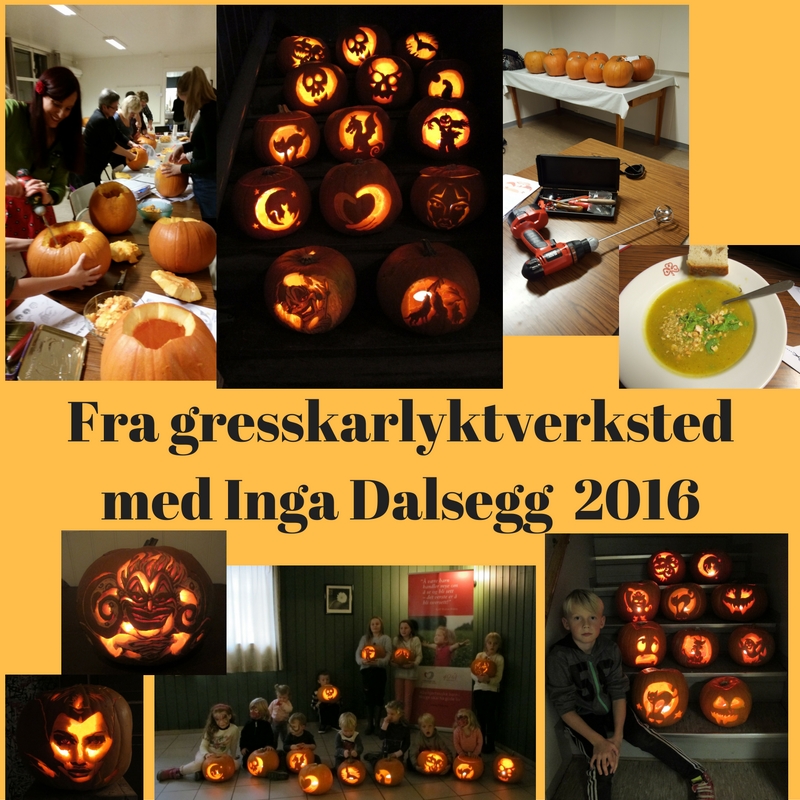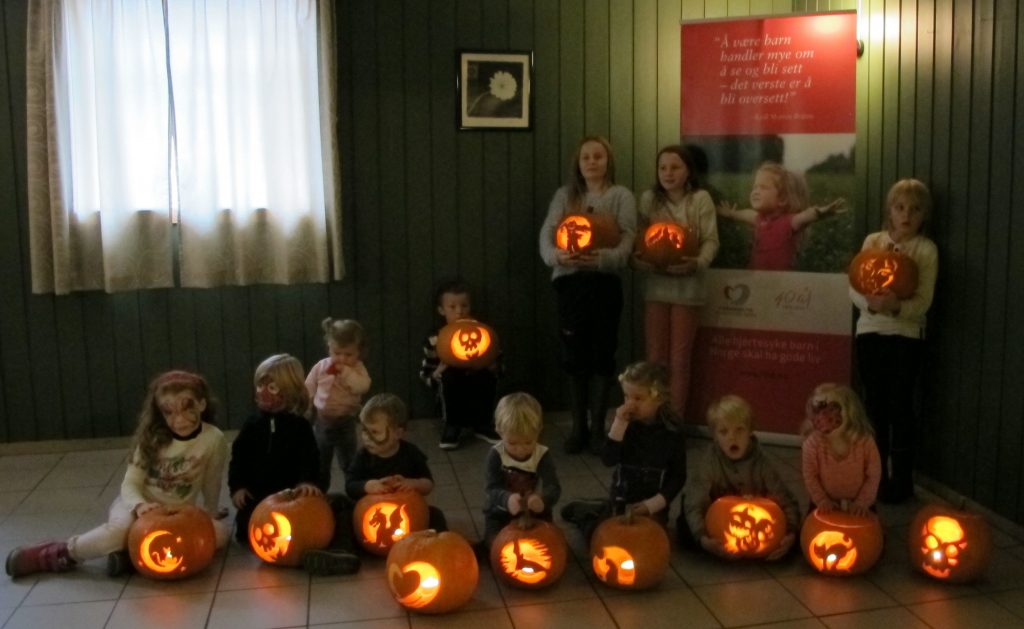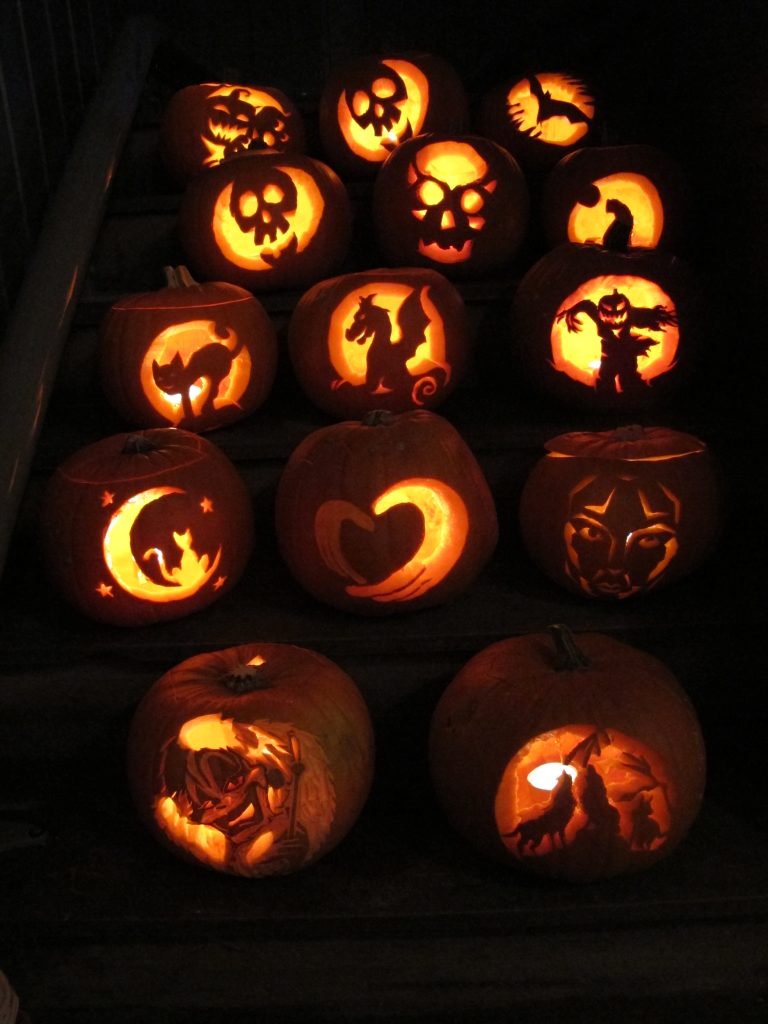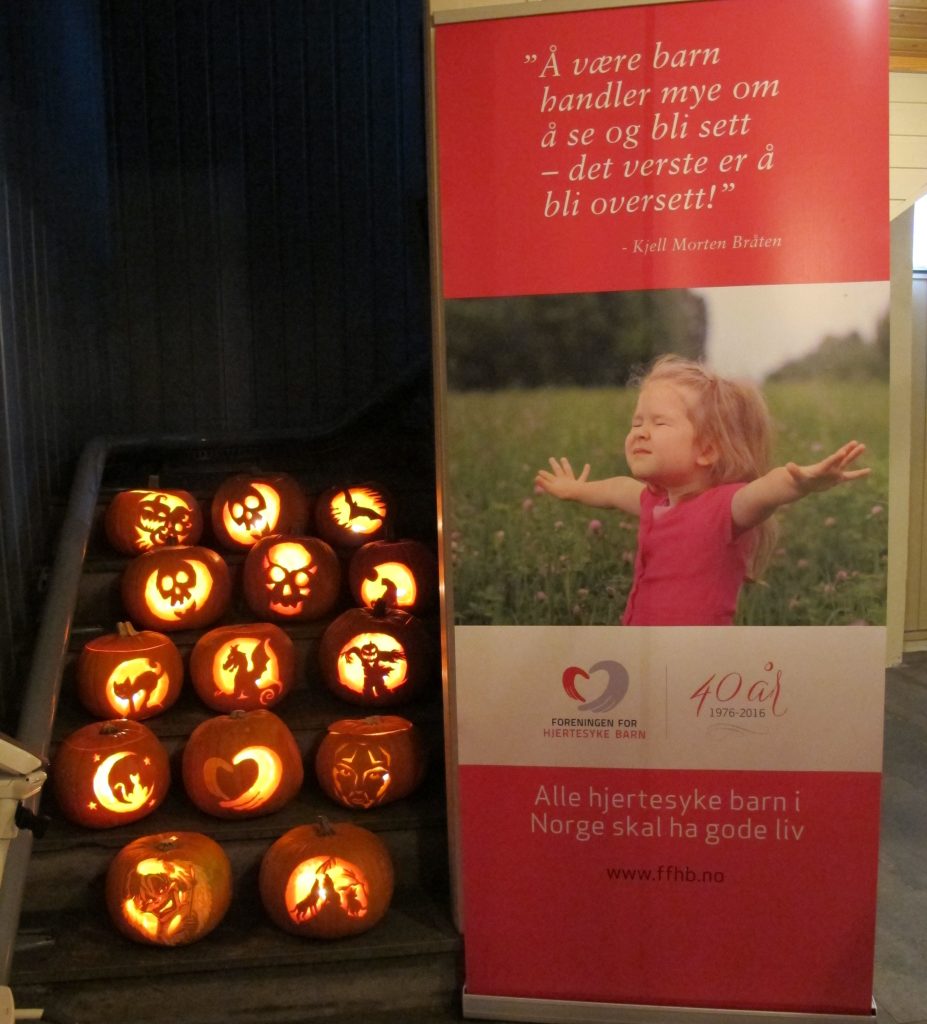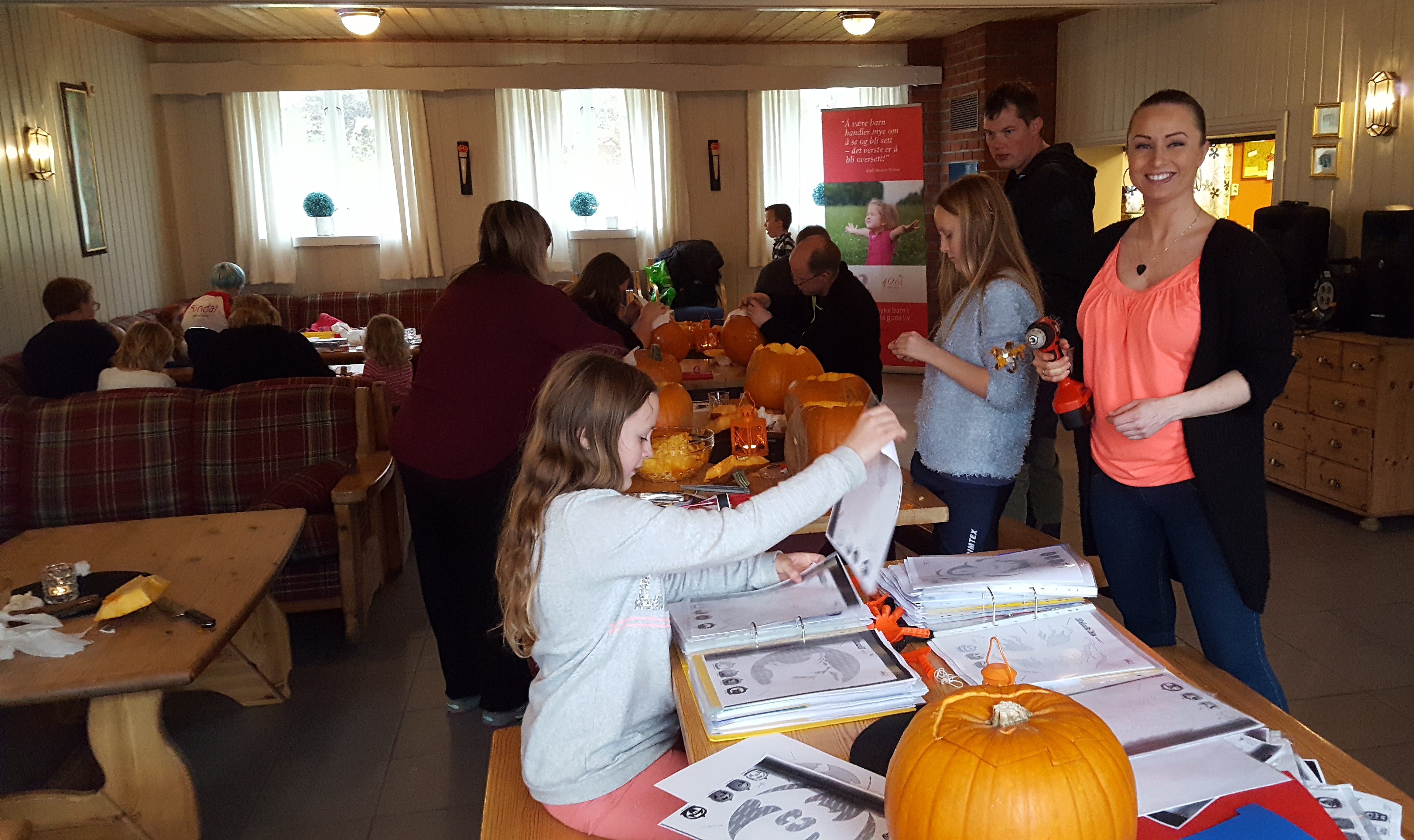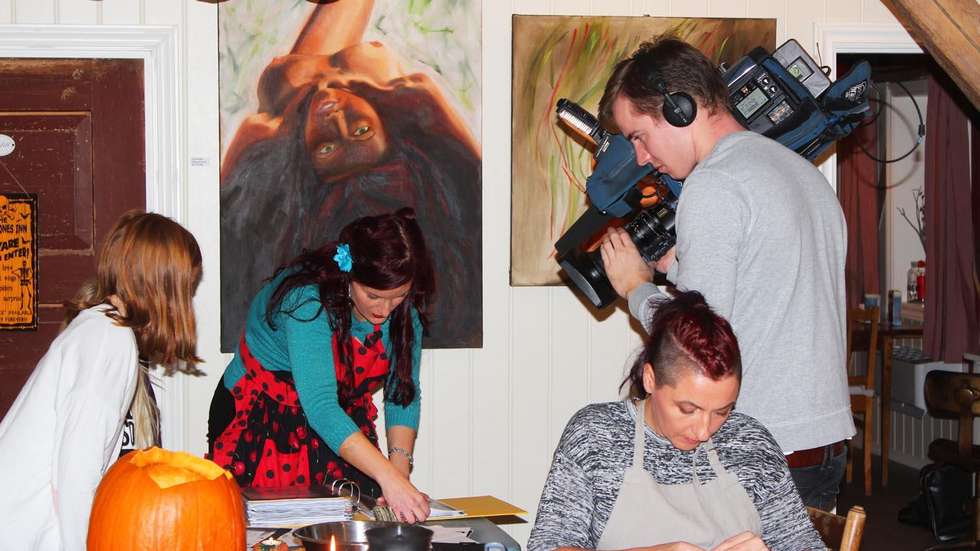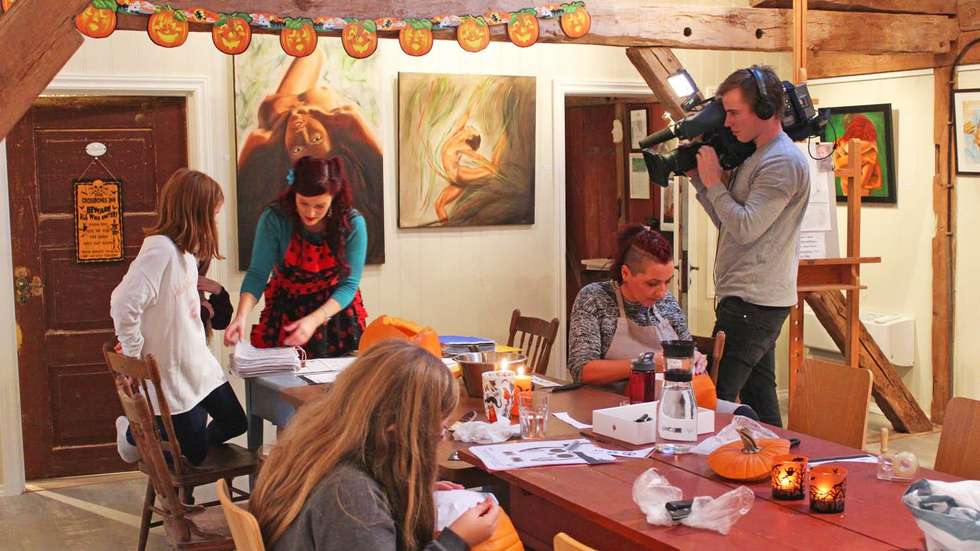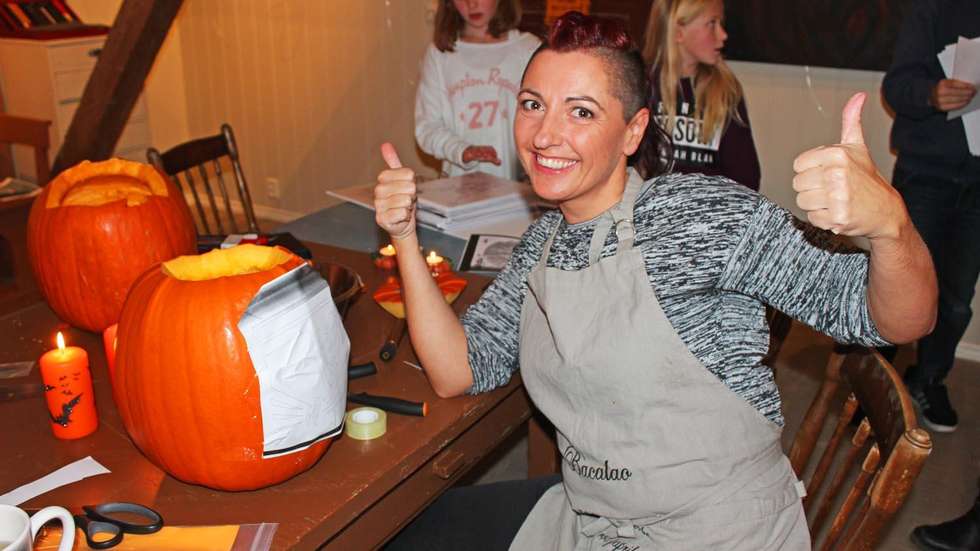 ---