1st May 2013
There was a lot of visitors at the Motorcycle Show on Saturday, plenty of people stopped by my stand to watch me paint, and to buy art candles.
So many actually that I didn't get to finish painting the motorcycle tank!
But I have spent some time in my art studio finishing it now, – and here's the result.
You can find pictures of it in a larger format in the Commission-gallery.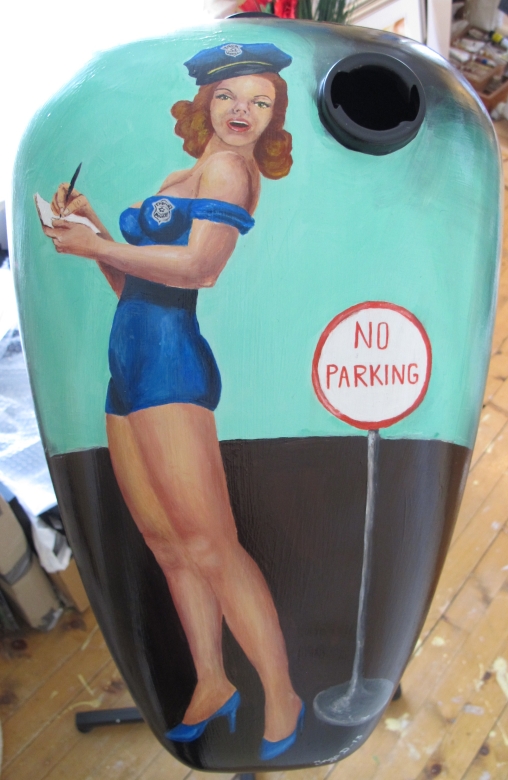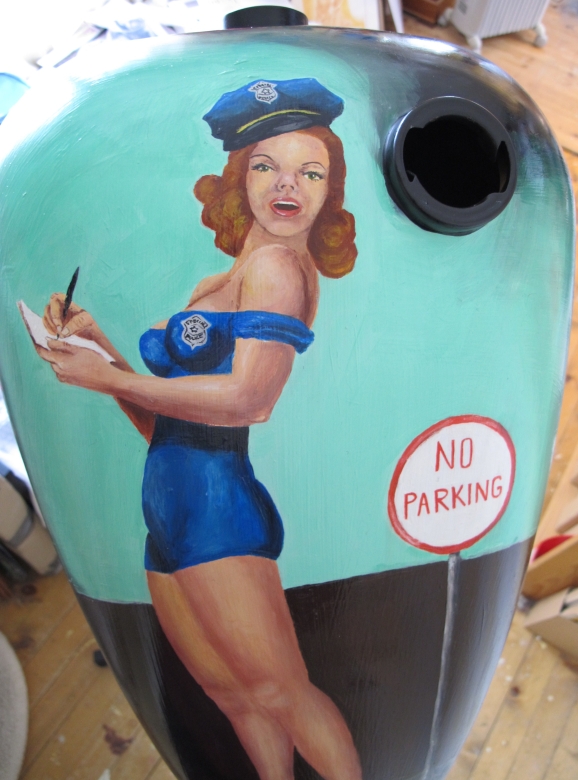 Here's a few photos from the Motorcycle Show in Rindalshuset: