Monday 5th September 2016
If you don't have any plans for Saturday you should consider a trip to Rindal and Norwegian Hiking festival (Norsk Vandrefestival).
My art studio Dalalåven Atelier is open 11-16 on Saturday, – it's only a stone's throw away from the festival area. Here you will fond both art and art merchandise. There is a Facebook-event here
At 17 I am changing from artist to leader of the public bathing, – you can join me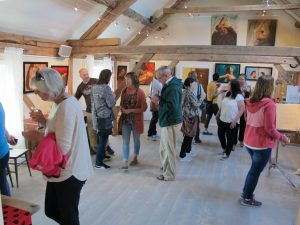 for a lovely swim at out local lake Igltjønna! You can join me in swimming across the lake (approximately 350 meters) or just come along for a quick dip. The sauna at the lake will be heated at the time, so you also get the opportunity to use that. The swim will be bfore the festival dinner fo course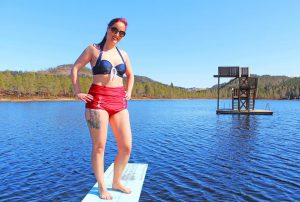 Next event is naturally a proper festival dinner!
At 19 you get served a course festival dinner cooked by celebrity chefs who are amazing at outdoors cooking. In addition there will be music, fun, awards and a lot more in the big festival tent.
I am certain this will be an unforgettable evening, so come along to Rindal 10th September!