Sunday 15th October 2017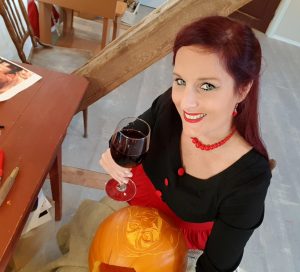 Pumpkin season is finally here! I honestly get really really excited about this every single year! I am a pumpkin-enthusiast!
When I return from the art fair in Paris I am going to have pumpkin carving workshops first for the Association of  children with heart disease in Sør-Trøndelag, and then I am going to have one at Fræna School, arranged by the Gardening Asssociation at Hustad.
I have been drowning in work lately, so I promised myself earlier this week that when I finished everything I needed to do I was going to make some time for myself to just have fun, enjoy myself and play around with carving some pumpkins.
I started off with somwething fairly quick and easy yesterday, and made the witch from Snow white. I had a lot more time today though, and as a keen fan of Game of Thrones I decided on making the Night King.