Friday 27th September 2019
The very first Christmas products have arrived here at my art studio. There's more to come, but everything is made in limited stock, so there won't be a lot available of any of this stuff.
My new yuletide-painting is only on mugs so far, but I have ordered Christmas cards and other stuff.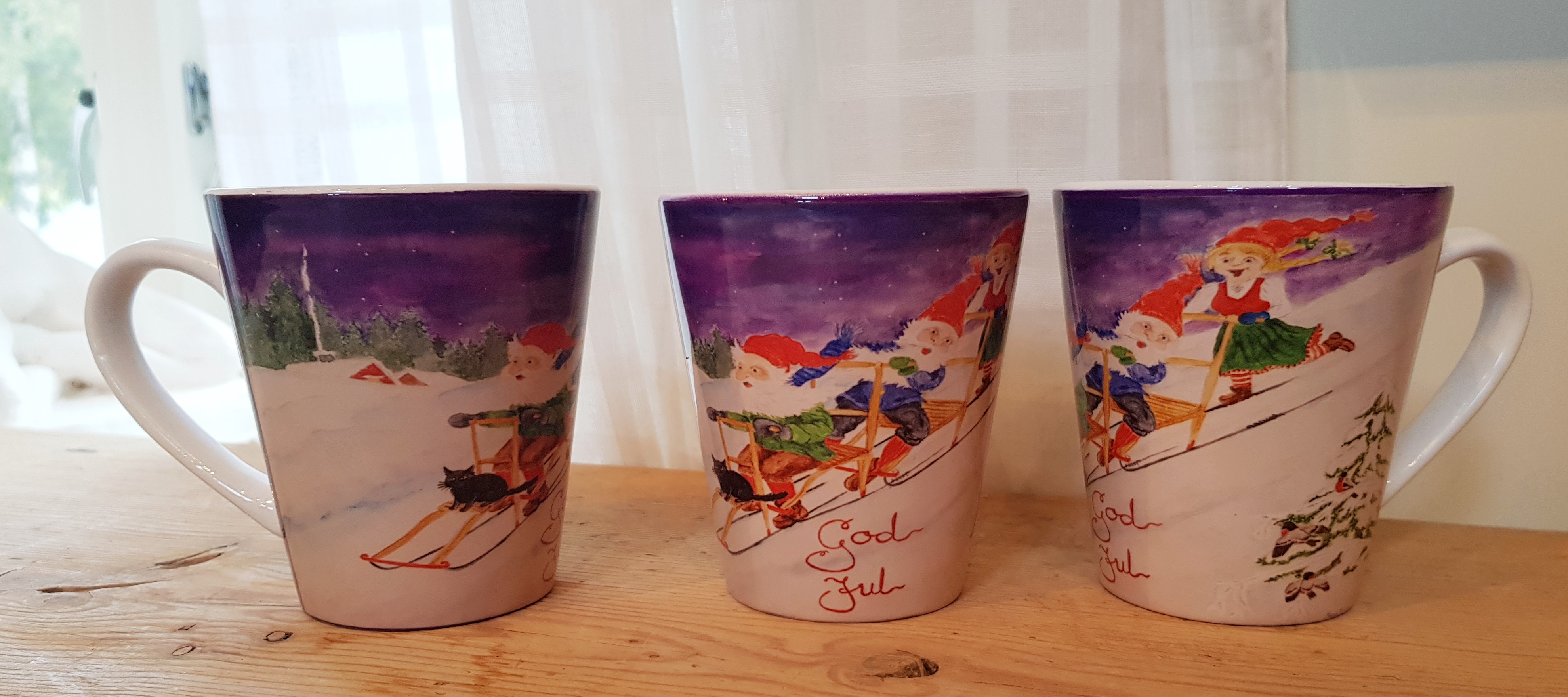 The older Christmas-painting is so far on mugs, tote bags, drawstring bags, pillow cases and scarves.
You can find this and a lot more in my web shop