21st March 2014
On Wednesday, 26th March, you can see me in the tv-program "Roald på kryss og tvers" on TKTV.
There will be a teaser going on tv from 07.00 that day. The program itself will be broadcast on TKTV and available online on www.tk.no/tktv from 17.30.
The program lasts about 30min.
Here you can see me and Roald Sevaldsen in front of my 60m² large wall painting at Rindalslist during the filming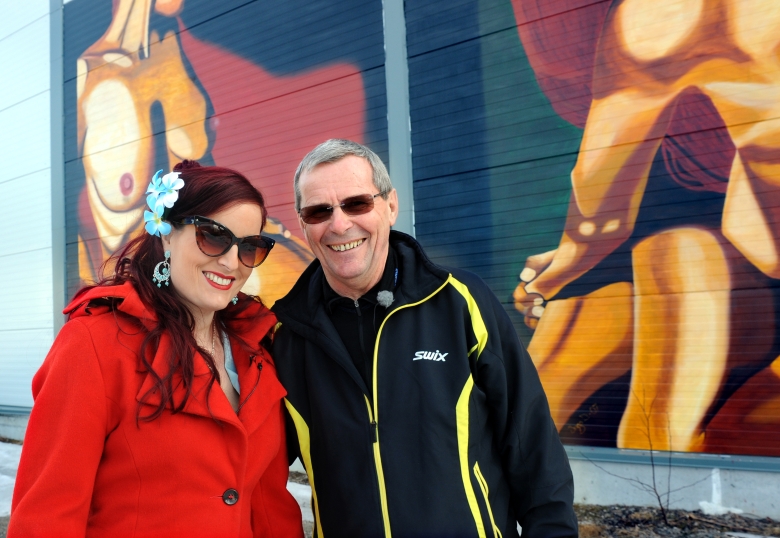 Photo: Svein Junge