Tuesday 9th June 2015
I have been asked to make a list of where you can find me and my art this summer, so here goes:
Saturday 13.- SUnday 14.June I will be at Gallery Gavens Art & Craft fair in Trondheim, at Sverresborg School. 

I will be bringing both my art and a variety of my merchandise
There will be over 30 stalls with a varied selection within arts and crafts
You can find more information at the Facebook-event here
The opening times are
Saturday11.00-16.00
Sunday 12.00-16.00
I am hosting the very first Group Exhitbition at my art studio Dalalåven Atelier 27.June-12.July. I have invited Yvonne Jeanette Karlsen and Rolf Øidvin to exhibit alongside me.
The opening times are 12-18 every day except from 8. and 9.July.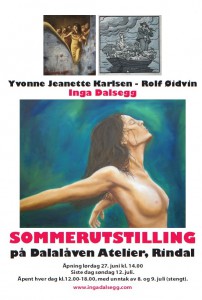 There is an event on Facebook here
My exhibition at Valsøytunet in Halsa is on until Friday 17.July
As mentioned earlier I am taking part in The International Art Festival in Brazil 3.-26. July. My paintings have already been popsted off, and I myself will be going there to be present at the opening. I have to admit I am very excited about this!
The next trip goes with a load of paintings to the biggest art fair in Europe, Parallax Art Fair in Chelsea Town Hall in London 24-26.July.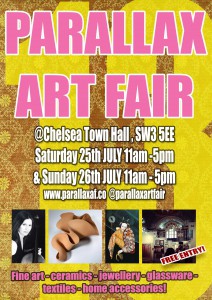 And the last art fair I will be taking part in this summer is in Exercisens Hus in Gothenburg 28.-30.August. After that one is finished I will spend some time painting more and preapring for all the Christmas fairs which usually starts about 2 months later!