Monday 27th June 2016
I have just now added 3 new pieces of Inga-art merchandise in my web shop!
I am currently awaiting the delivery of these new coasters, they are now being made at Åry Trays in Sweden, and will be in stock here in the middle of July. The one to the right is called Dusk and the one to the left Spring.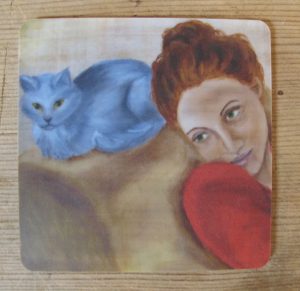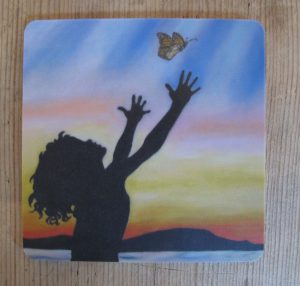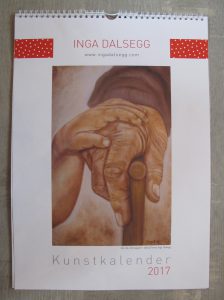 In addition I have recently approved the test print of my 2017-art calendar. The calendar will be in stock this weekend, so from Saturday on I can guarantee that it will be availbale both in my web shop and here at my art studio.
On Thursday 30th June at 17:30 I am opening my exhibition as festival artist at the Kibneb-festival in Lensvik. The opening times will be as follow
Tohursday 30. June 17:30 – 19:00 (opening)
Friday 1. July 15:00 – 17:00
Saturday 2. July 12:00 – 15:00
The Summer Exhibition here at Dalalåven Art Studio opens Saturday 2nd July at 13:00. Here you will see both my art and the art of Elin Rindahl Steiro, she will also be here for the opening.
Opening Saturday 2.July 13:00
Last day Sunday 10.July
Open every day12-18. Except Saturday 9th July where we open at 10 due to the local market day